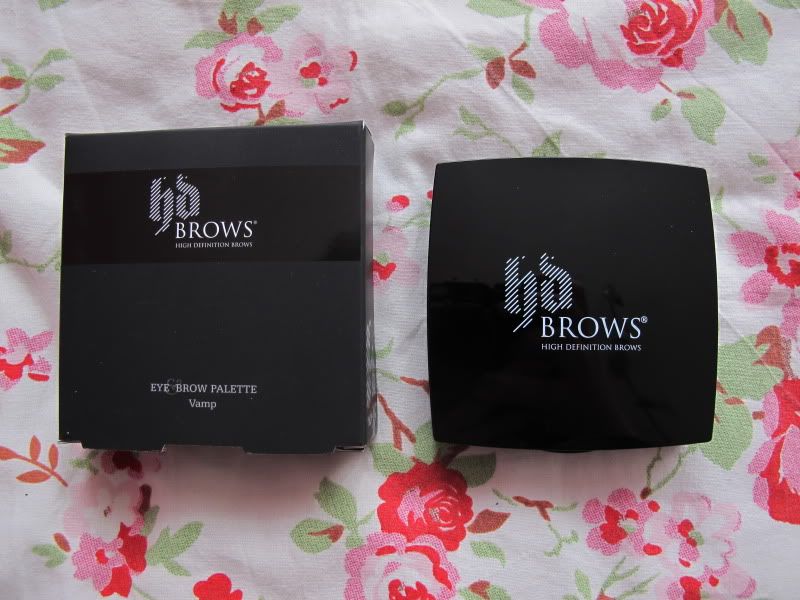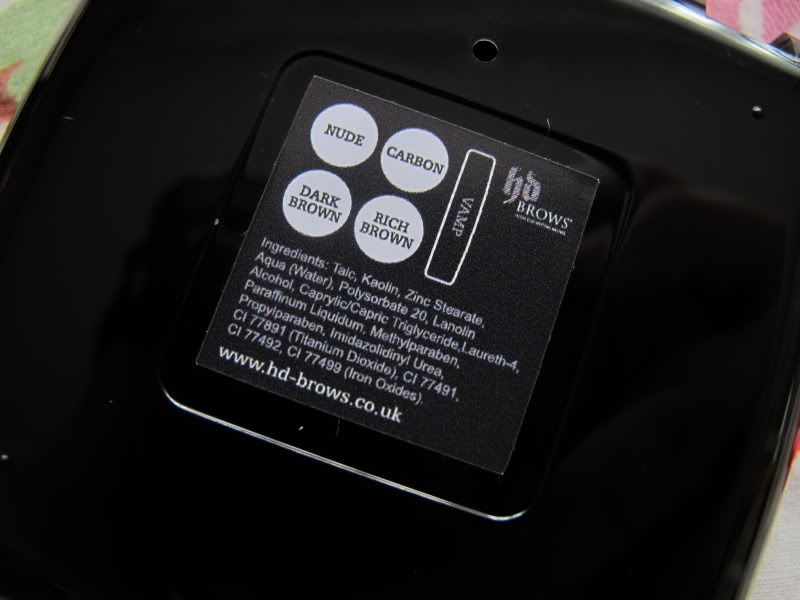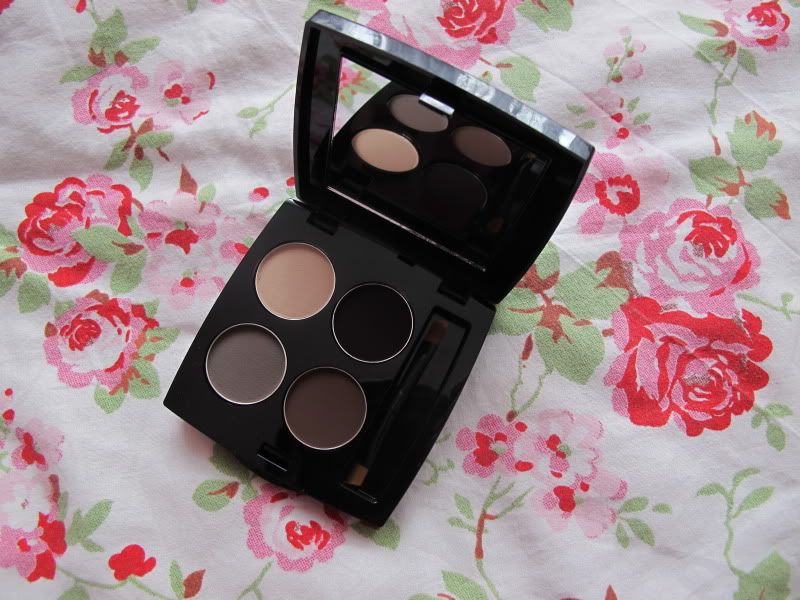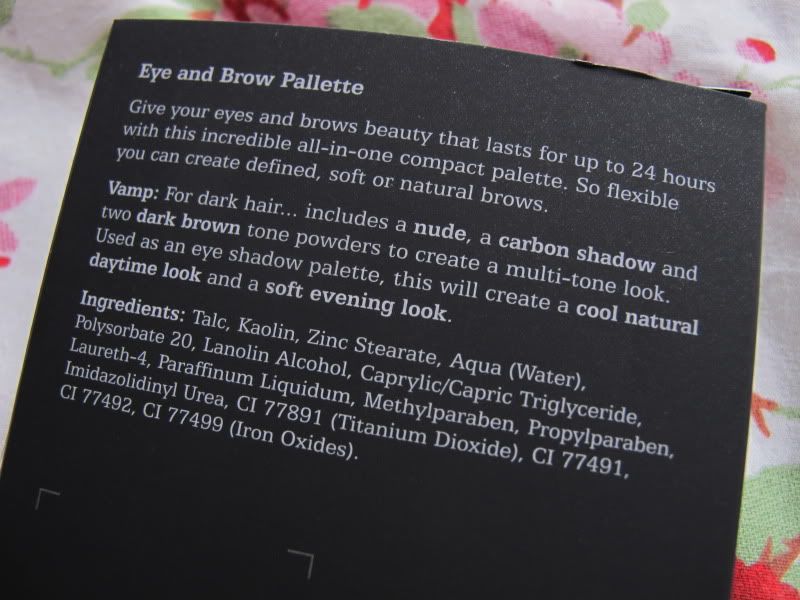 hd brows eye and brow palette in vamp*
Probably the most talked about
GlossyBox
item (perhaps except the
NARS Illuminator
), I was so excited to receive this and have been using it without fail since. I think Vamp is the darkest option but don't quote me on that. Even though I could have done with a lighter palette I have been using the 'dark brown' shade quite lightly with the slanted side of the brush and then softening it with the other end - good if you've applied too much product! The other shades are great to use on the lid and last quite a long time (however I am no shadow expert).
Overall I am very pleased with this product. Obviously it was included in my
September GlossyBox
so I'm not sure if I would pay the RRP of £19.99 for this as I quite like brow kits with a wax as well as a powder (I have an
E.L.F.
one which does the job fine) but I do like it all the same and will most definitely hit pan! It's so handy just to chuck in your bag as well as you have a nude shadow for any imperfections and a dark for makeshift liner as well as a mirror in the lid!
What do you think of the whole HD brows thing? I generally quite like defined, thick brows (having had about 4 hairs on each eyebrow throughout my earlier teen years) although I do quite like the look of a soft light brow too (shame I can't have one as my hair is so dark!). Are you bothered about your brows or nonplussed? Do they 'make or break' a look for you?