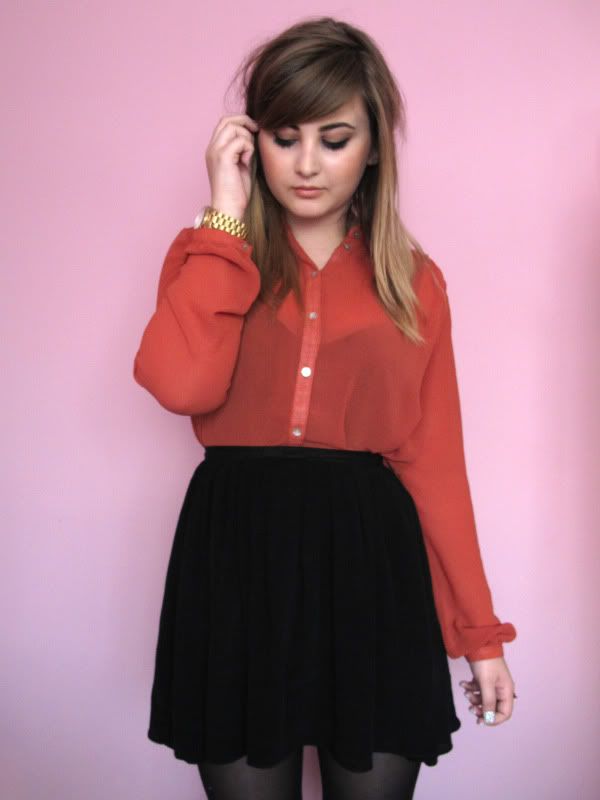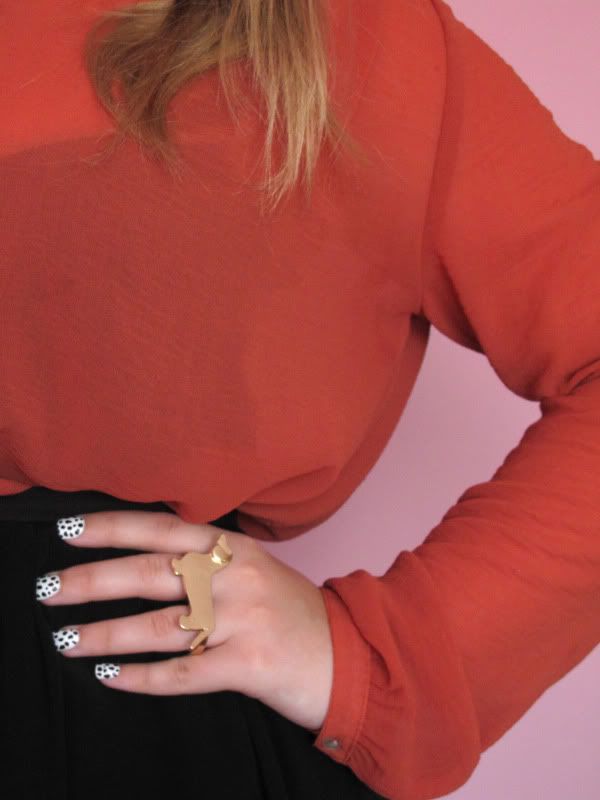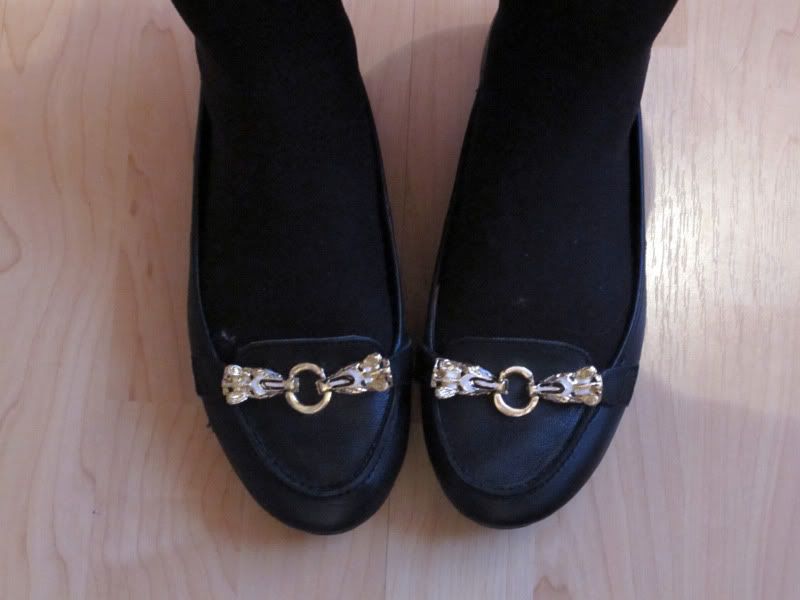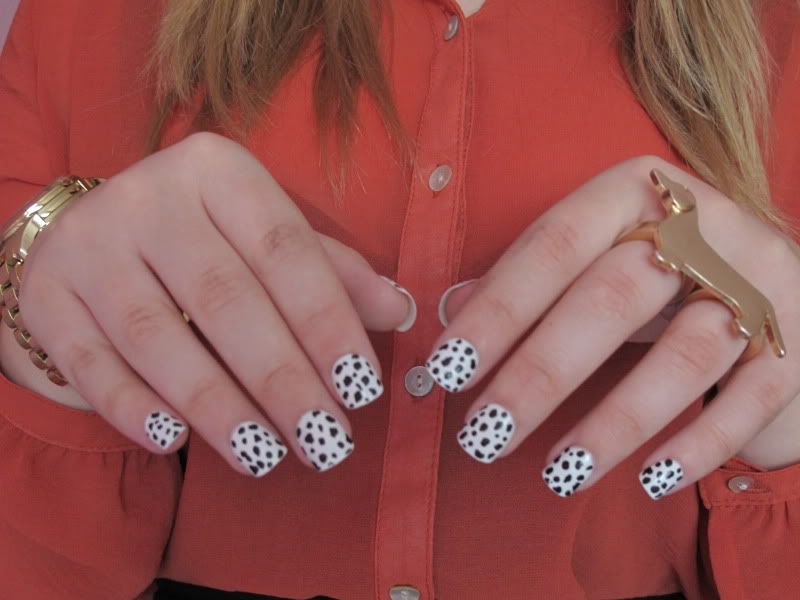 shirt: primark
skirt: topshop
ring: asos
watch: michael kors
loafers: topshop
Super tired this evening, had a relatively short day too so no idea why really! Didn't fancy dressing up too much for uni so just threw on a shirt and my trusty black skirt, which is fast becoming a regular combo for me! Had this one for ages and only worn it twice (remember
this post
?) and have a couple other colours too. So simple and they have a slightly creased look yet don't tend to properly crease so perfect for in the mornings when I get dressed half-asleep.
Still got my dalmatian nails on, hello new favourite print! I think it looks so much fresher than leopard, as much as I do love leopard (a bit too much). Will say
Michelle
did it before me though! Still really want the
dalmatian print loafers
I posted
an age back
, have been going a bit mad on
Twitter
about them too. They're sold out online which means I can't use the stock checker for stores either, so please keep a lookout for them for me! Got these giraffe detail ones on Saturday after the
LOOK show
but still not 100% satisfied! Ridiculous as I have so many shoes already!