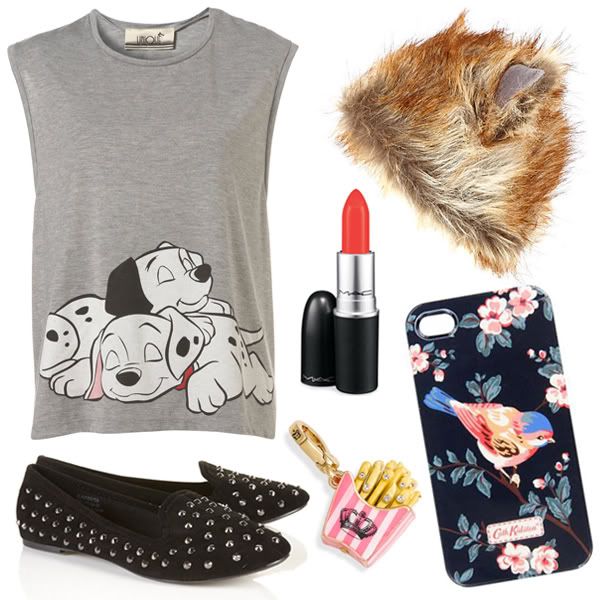 1, 2, 3, 4, 5, 6
Bit of a mixed bag (as ever) but haven't done one of these types of posts for ages! Which is kinda weird since I enjoy doing these, as well as my currently gigantic mental shopping list..
001. Don't think anyone expected me
not
to post this in a wishlist to be honest. It's not exactly cheap so donations (lolz sounds like dalmatians!!~) welcome. The cutest!
002. This reminds me of a
SpiritHood
(desperately want one) but at a fraction of the price!
003. Saw
Arabella
's post about this and then my best friend had it on the next day. I've taken it as a sign and have decided that I need it even though it probably won't suit me. Such is life!
004. Usually prefer gold over silver but I could let that one slip for these beauties! The reviews online are brilliant and I have wanted them for a while.
Great success
.
005. Don't think I need to say anything here. Since the
Juicy event
I can't stop looking at charms!
006. Thinking about upgrading to the iPhone 4 (I have a 3GS) soon so torn between this case and a
newer version
of my
current one
. Life is hard but I guess you just have to power through.