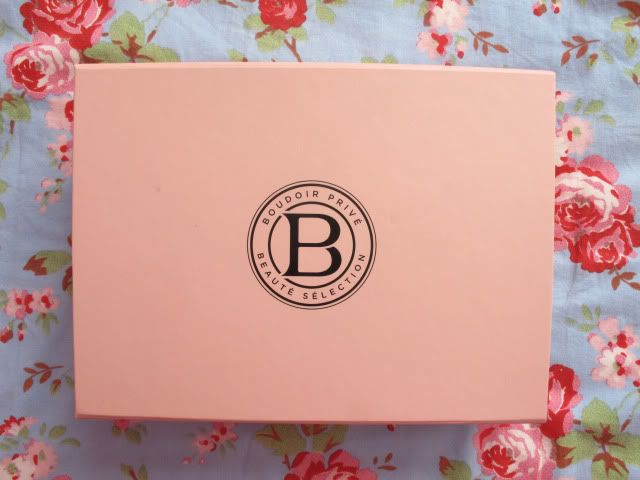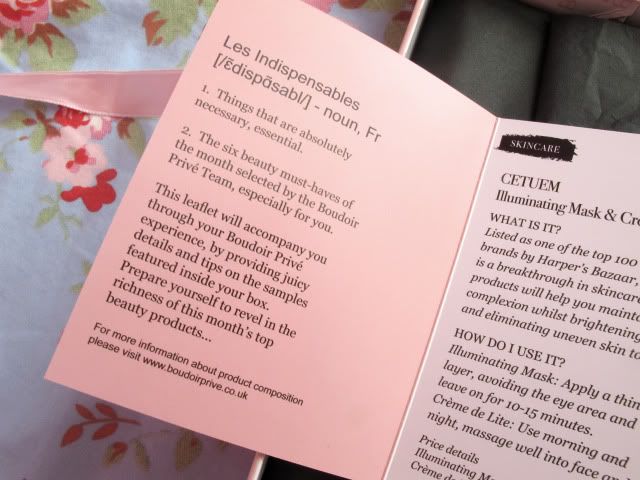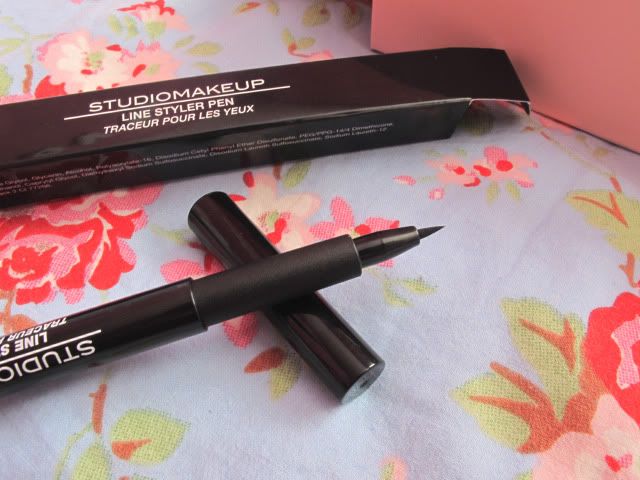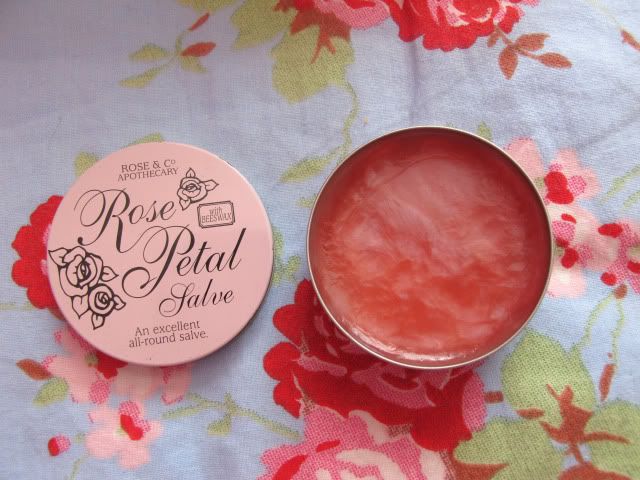 Korres Quince Body Butter, STUDIOMAKEUP Liner Styler Pen, Cetuem Illuminating Mask
& Creme de Lite, Memo Paris perfume, Rose & Co Salve, Leonor Greyl hair treatment
This month's Boudoir Prive box came through the post yesterday and I've been having lots of fun playing about with all the goodies. I'm gonna be honest and say I preferred it to
this month's Glossybox
just because all the products are different. I really like the way there is something for your makeup/skincare/body/hair needs etc. all in one little box. It's nice having a mix of brands I've not heard of as well as some I'm familiar with too, but this isn't unlike any other boxes really!
Really looking forward to using the eyeliner and body butter, the salve is really cute but I can't stand rose scents so if it stays really strong I'll probably give it to someone. Hope I remember to use the Leonor Greyl treatment next time I wash my hair! The perfume for once isn't actually all that bad either I don't think. Usually I don't like any perfume samples in these boxes!
Really need to unsubscribe to at least one of these types of boxes, I'm also signed up to the
feelunique beauty box
! I was leaning more towards ending my Boudoir Prive subscription but after this box I really don't know! What would you do? Did you get this month's box?