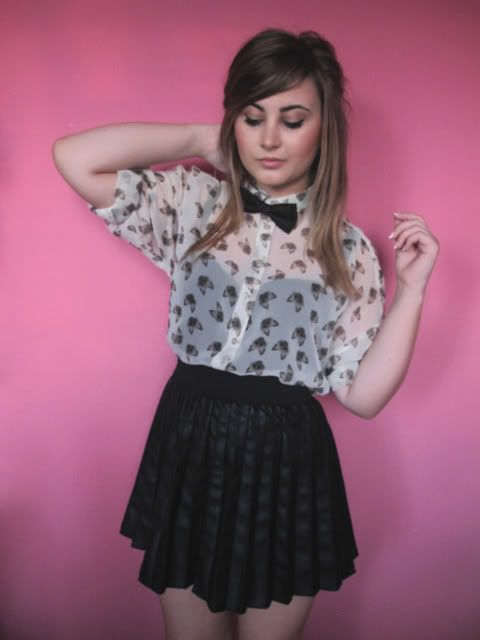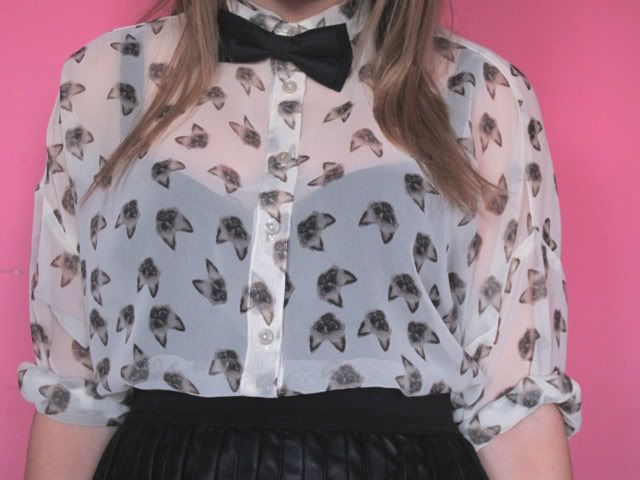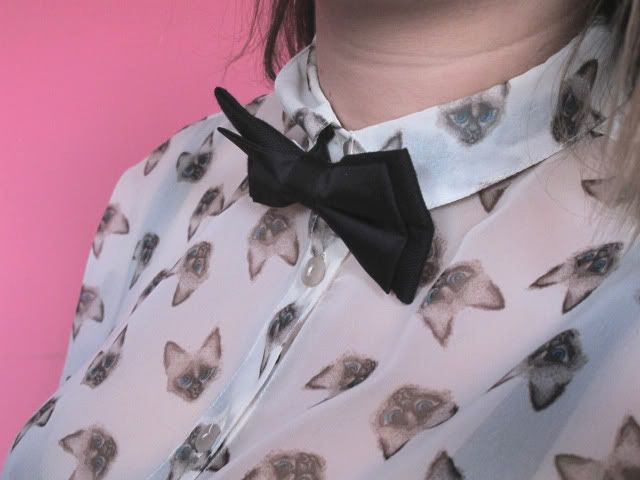 shirt: topshop
bow tie: primark
skirt: primark
My mum pulls a face every time I wear this skirt, it's my new go-to! So easy to just throw on with a shirt though and pretty comfy considering it has an elasticated waist. Perfect food baby clothing!
Need to get my hands on some silk/velvet ribbon to use as ties for shirts like this, had this bow tie for ages and found it in a drawer (mens section, £2!) but think it hides the collar a bit too much. Also dug out an old
ASOS
corset style top, perfect to go under sheer clothes and not as flashy as just a bra! The only thing about
this shirt
is that it's so big, so even when I roll the sleeves up they tend to come down after a while. Still cute though!
Look like I'm channelling
Casper the Friendly Ghost
here, looks like a tanning session is on tonight's agenda. Out with my girls tomorrow as one of our friends is back from uni for the weekend. Working on Sunday though so can't party too hard (who am I kidding?). Also watching my boyfriend play a rugby match tomorrow. Is anyone doing anything marginally more exciting?