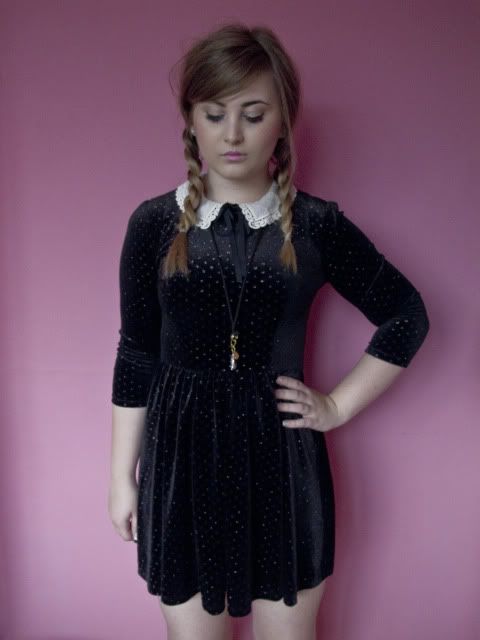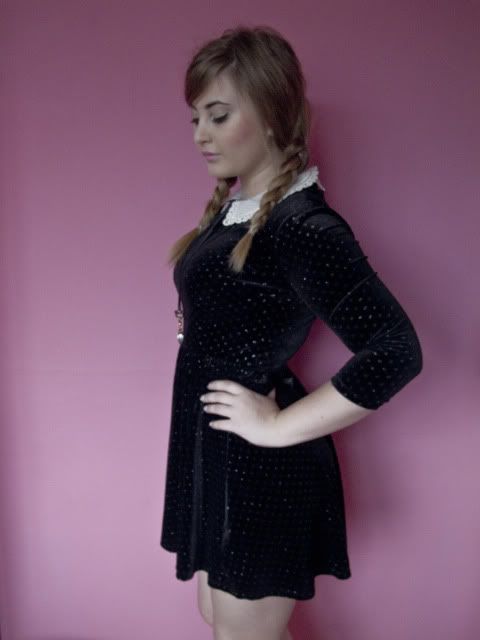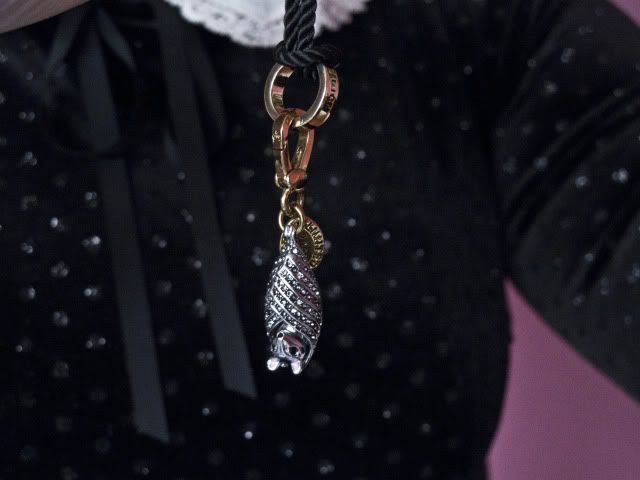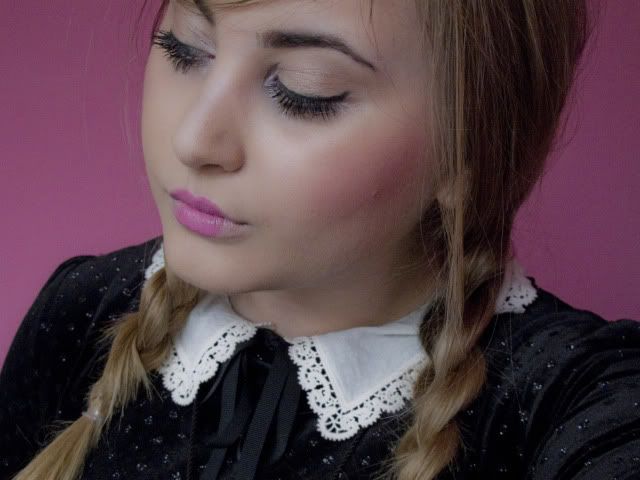 dress: topshop
top (underneath): topshop
necklace: juicy couture*
bat charm: juicy couture (2009)
So after originally having no plans for Halloween I have decided to do one of my infamous returns days as well as go shopping for a new phone case! Popped
this
top under the dress (that's all over the blogosphere.. I've had it for ages and forgot to post!) for a makeshift collar. I think it works well! Fun fact: the dress is actually a size 6 (
ikr
!) and fits me perfectly, the label in the neck said 8 but the wash label says otherwise, and that's the size they follow according to Topshop! Win!
Paired the outfit with the necklace I was given when I went to the
Juicy Couture sample sale
this month. Attached one of my favourite charms which just so happens to be totally appropriate for today too! So cute. Thinking about it now I should have worn my skull one too!
If you hadn't guessed already I am channelling
Miss Addams
for the day, with a doll-like twist on the makeup front. Was going to go all out a la
Gem
but chickened out last minute. Took the plaits out after these pictures so my boyfriend won't tease me, I bet he secretly likes them though!
What are your plans for today? En route to
Lakeside
right now,
wagamama
here I come!