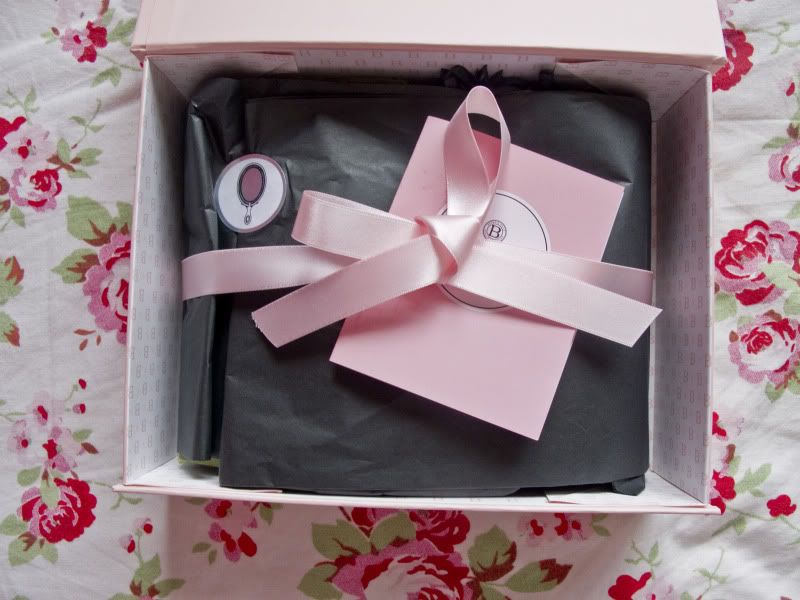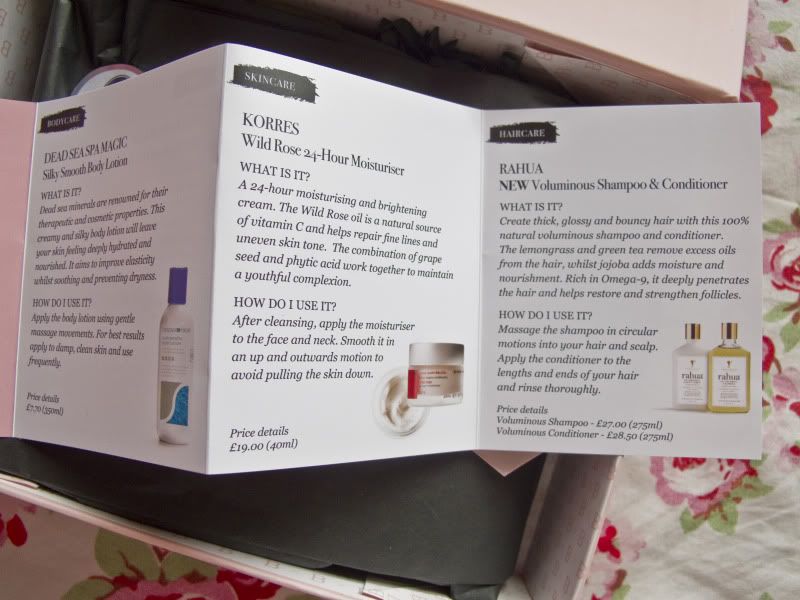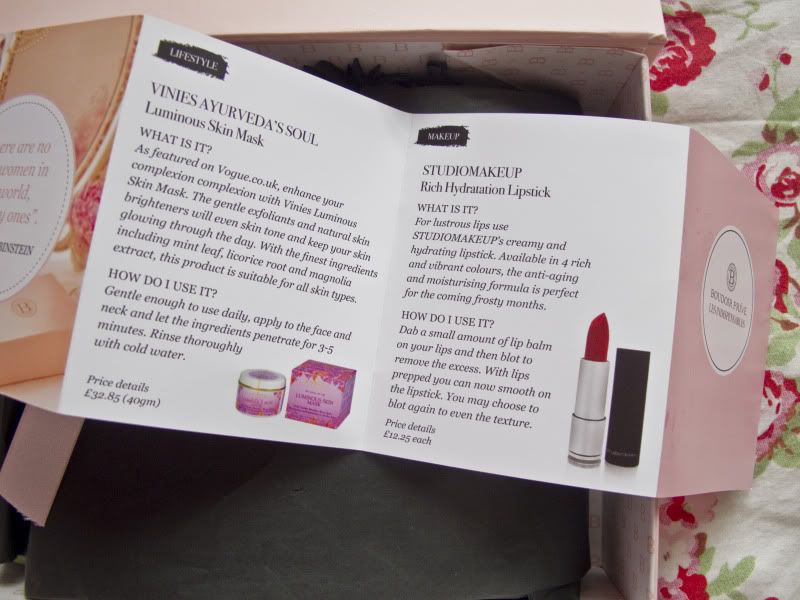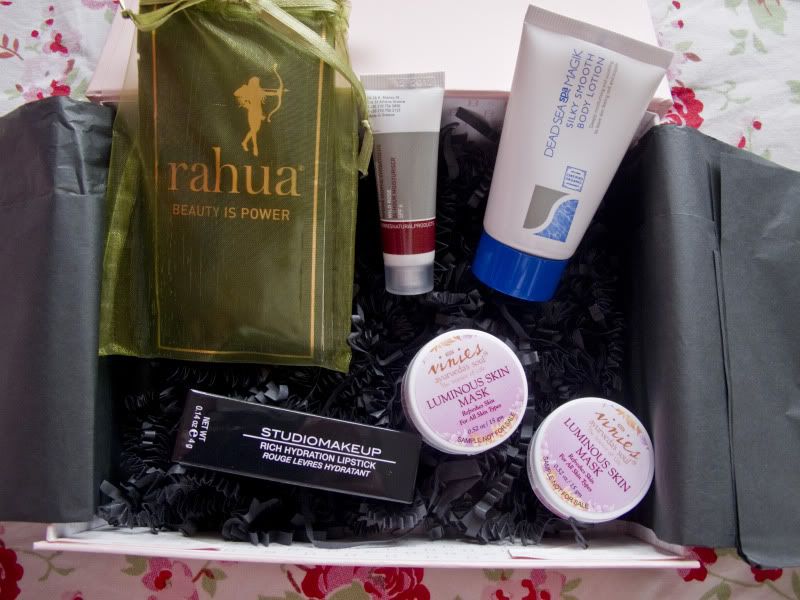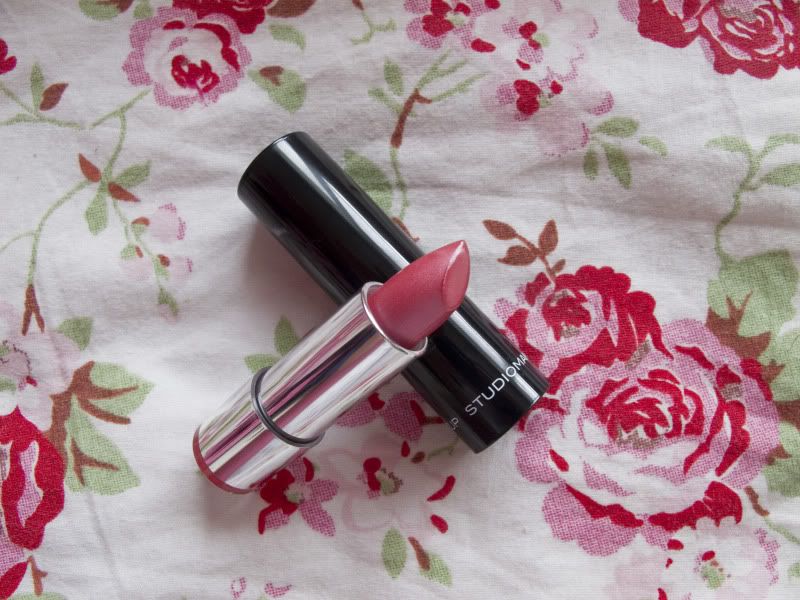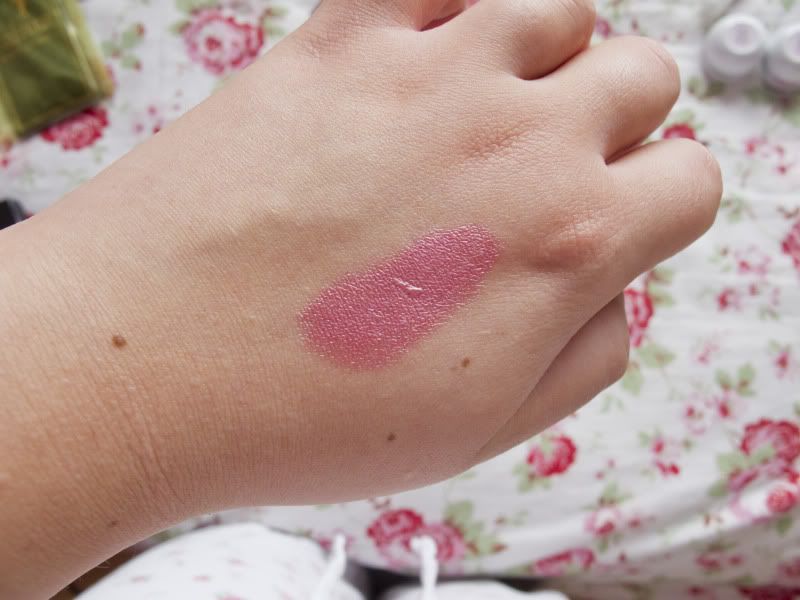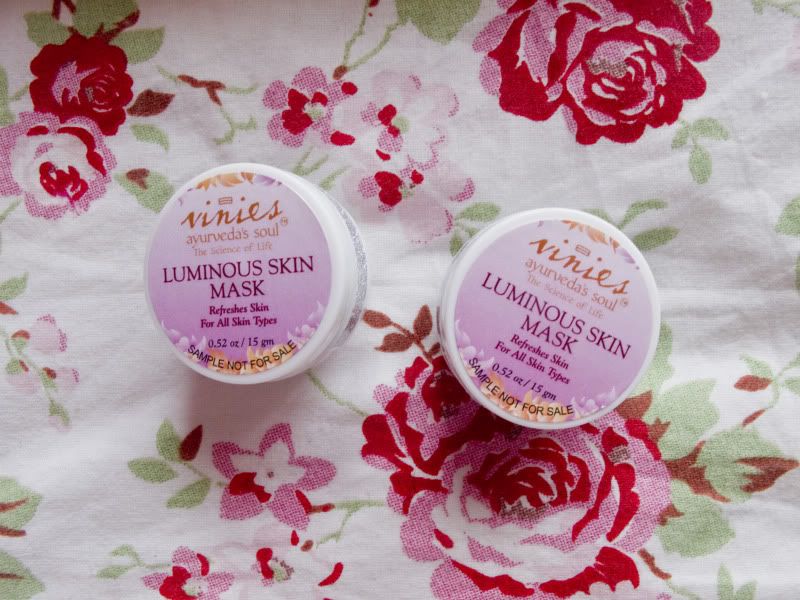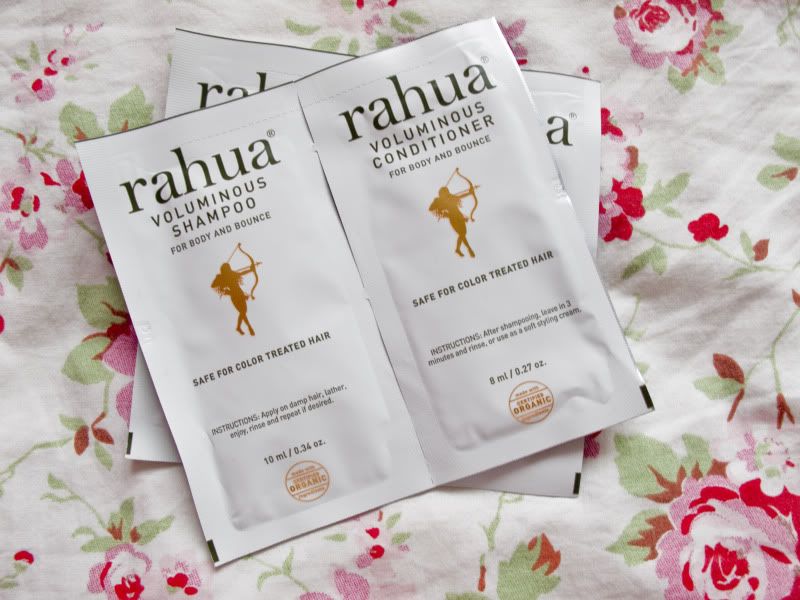 dead sea spa magik body lotion, korres 24-hour moisturiser, rahua
voluminous haircare, vinies ayurveda's soul mask, studiomakeup lipstick
Got my November box yesterday morning and to be honest (as always!) I'm not completely over the moon with it. I never got the Rahua stuff in the
September GlossyBox
but still it's not very exciting to see something that has been in a different box before! Same goes for the Korres lotion, similar to one that came in
last month's box
, and again with the Dead Sea Spa Magik lotion, which puts me off just from the smell. I am actually looking forward to using the shampoo and conditioner though as Pia was raving about the stuff at the ambassadors event last week.
The lipstick, in the shade '
tender pink
' I was really looking forward to trying till I swatched it and saw that it had a really frosty finish. I think frost finishes tend to look really dated, so I'm not going to get along with that. One thing I will say though is the actual lipstick is really fun to use just because it clicks in and out. Simple minds etc.
Generally speaking I'm kind of put off using anything in this box for some reason. I haven't touched the masks yet but the smell and look of the product inside isn't all that pleasant! It's nice to have gotten two of them though I guess.
What do you think of this month's box? Did you get different stuff? Let me know, if you have a post on it link to it in the comments and I'll have a look!