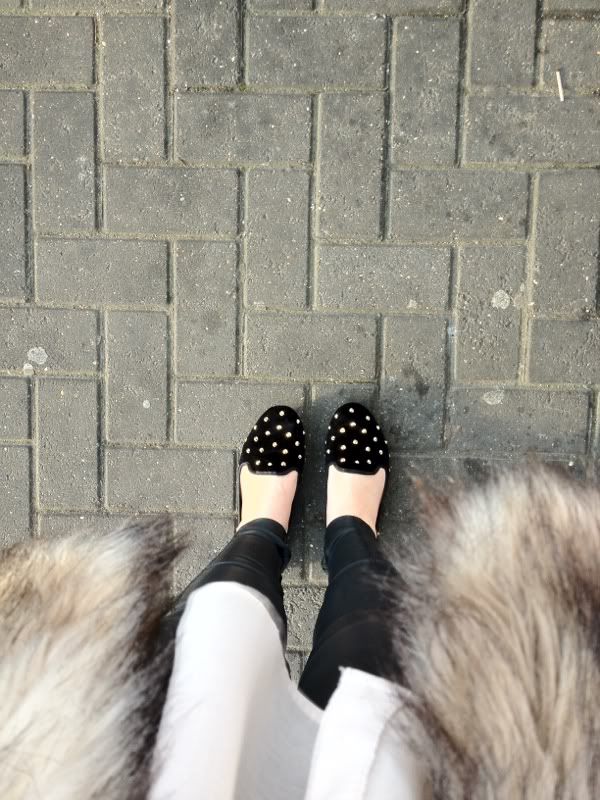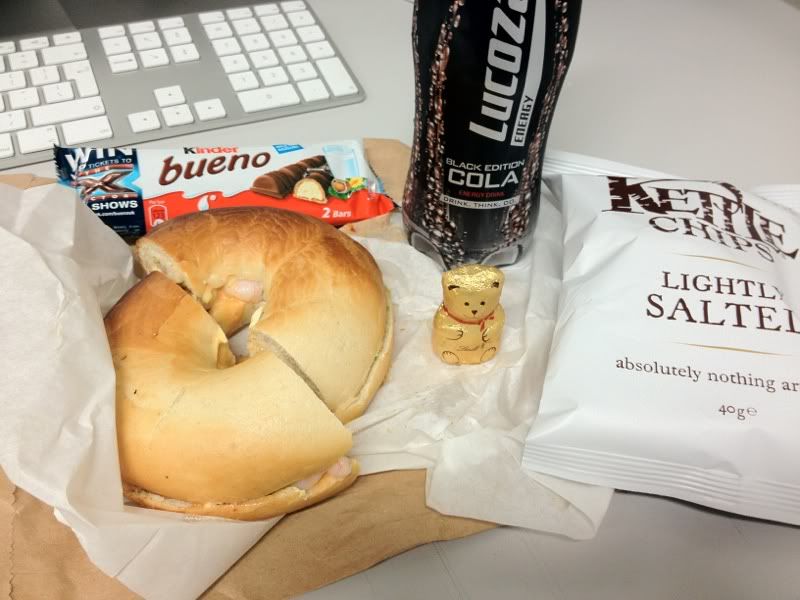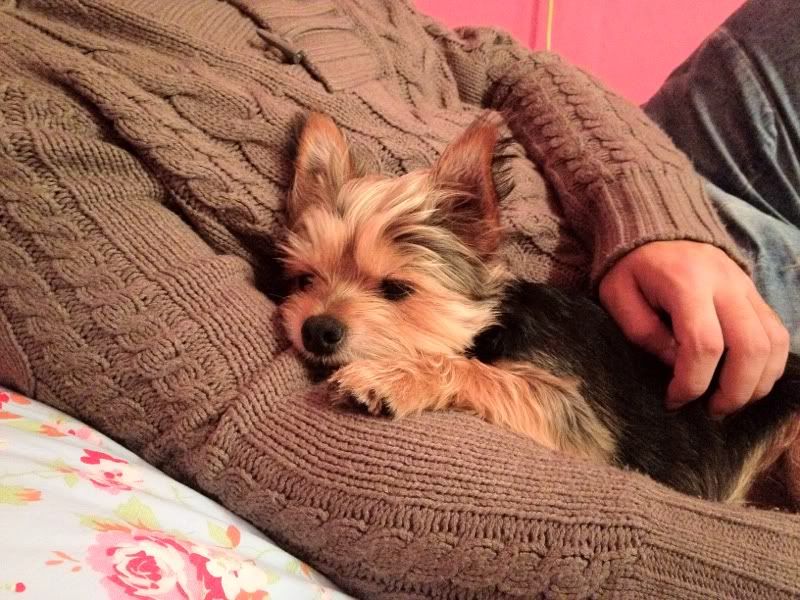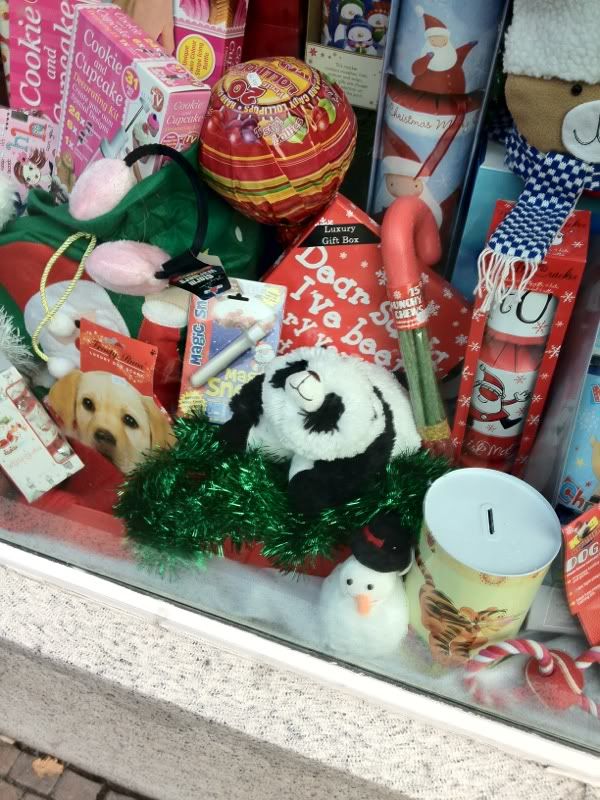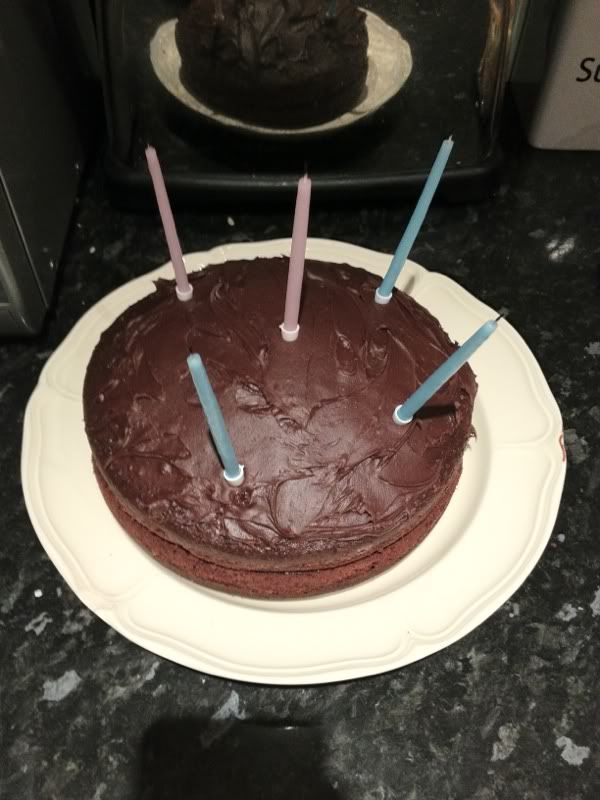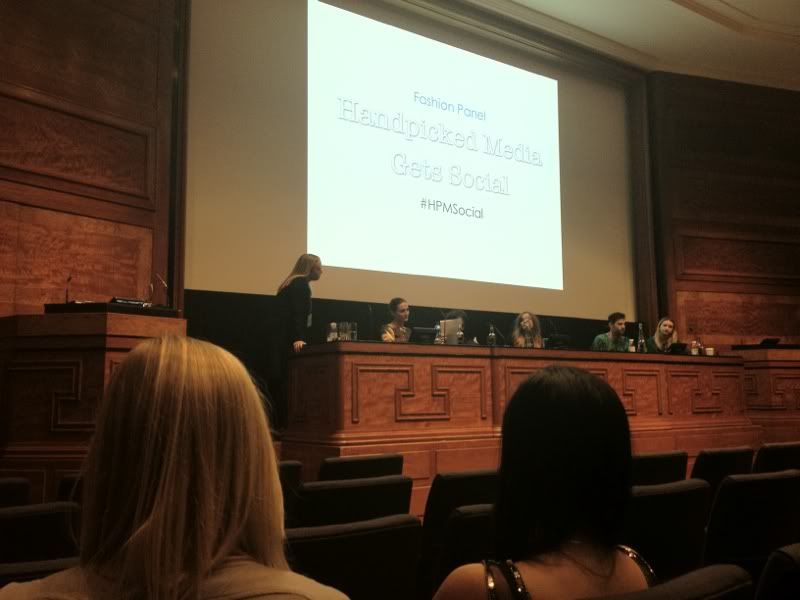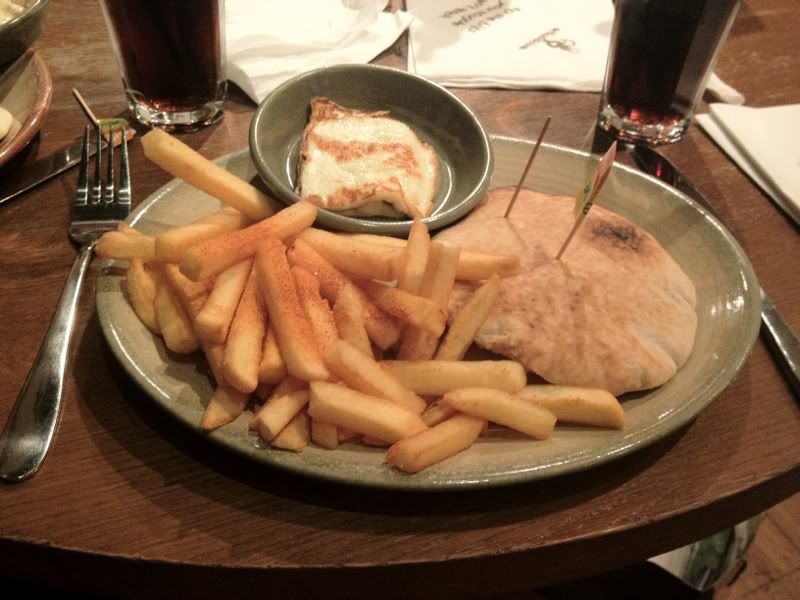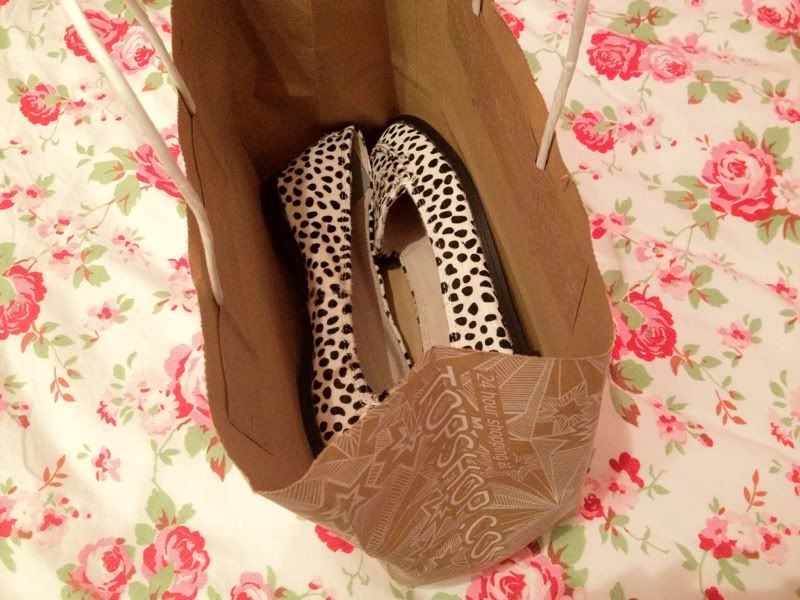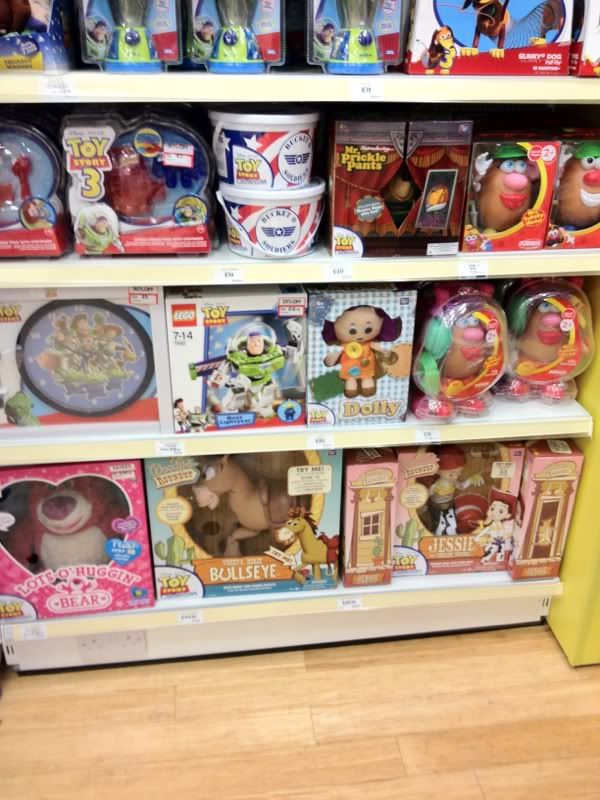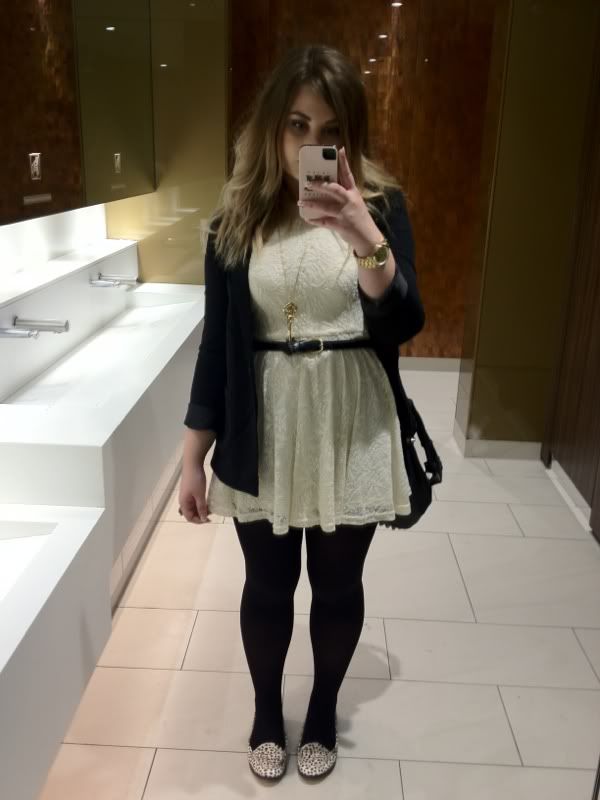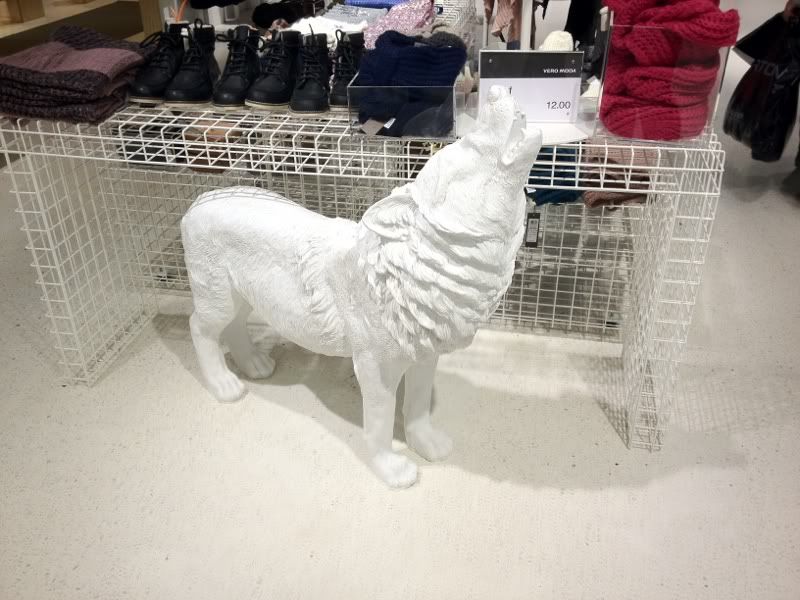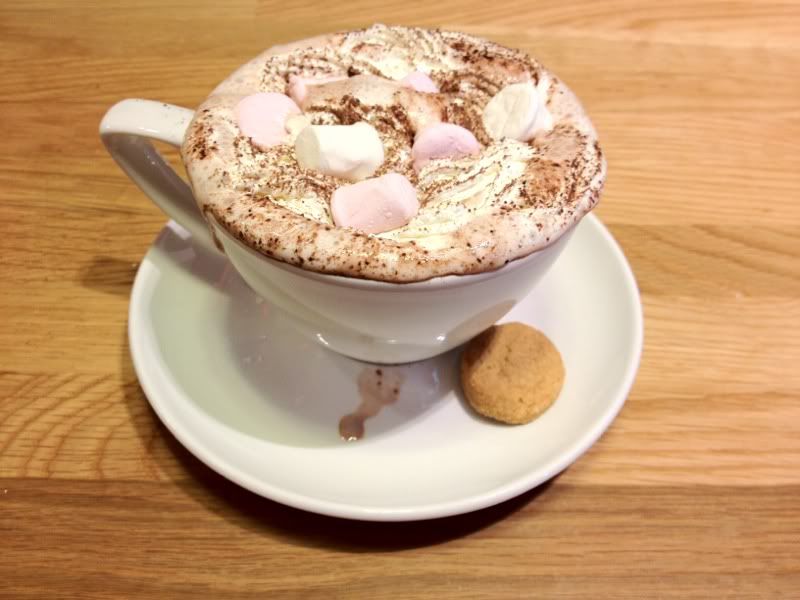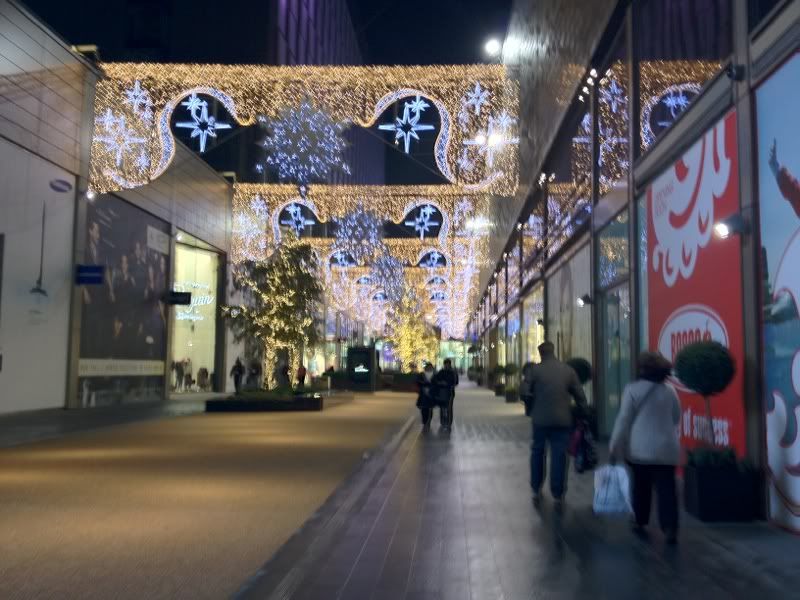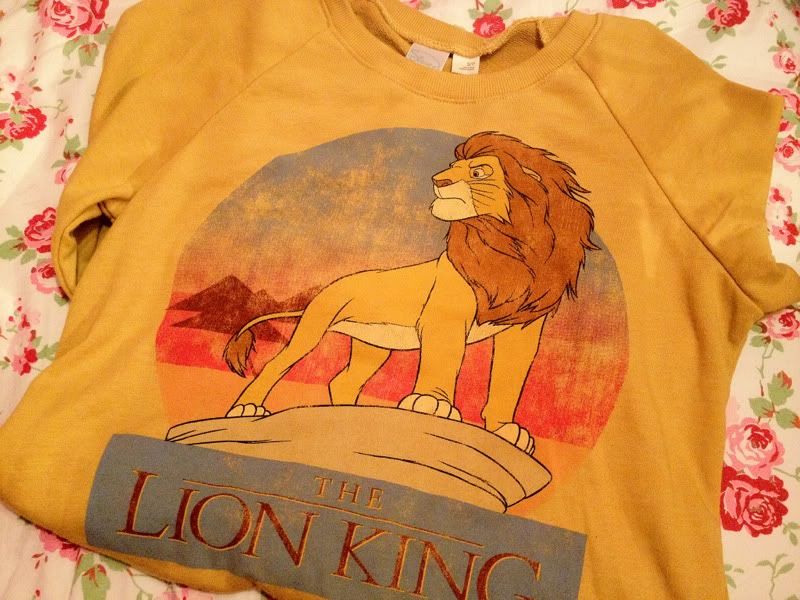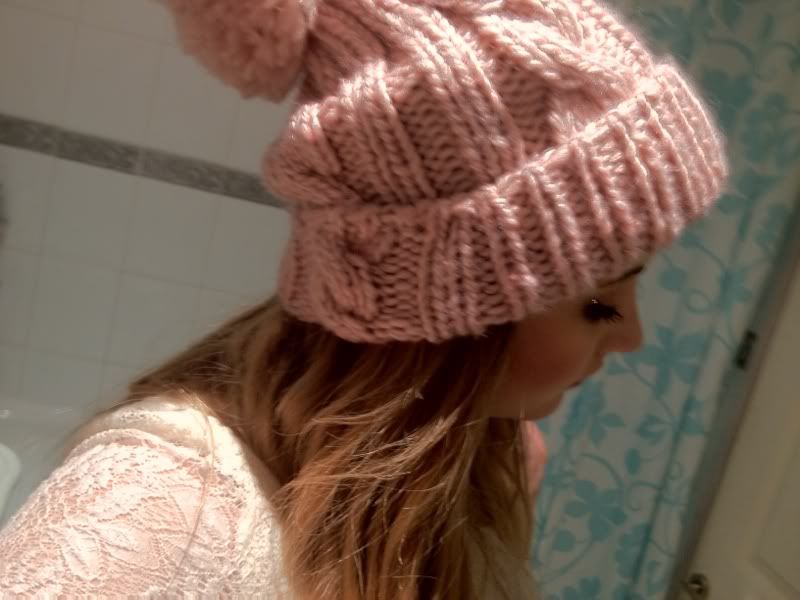 Sigh.. another random picture post! Hope you don't mind! If you follow me on
Twitter
you may or may not have seen most of these snaps already, I just wanted to share them (again) and not neglect the old blog.
Thursday: caved in and bought a replacement
Tangle Teezer
at long last. It's official- we are in love!
Friday: had a really good outfit day if I do say so myself! Threw together some chiffon, pleather, velvet and faux fur and felt unsuitably luxe all day at uni. Also went over the top at lunchtime too.. avacado and prawn bagel, weird cola Lucozade and a tiny festive chocolate bear! Half was donated to my friend, eyes bigger than my belly 2k11.
Saturday: boyfriend came over for a night of pizza and X Factor. Beigel loves him more than I do.
Sunday: found a Slanda (sloth panda - name courtesy of boyfriend!) in a shop window on my way to work. Hilarious! When I got home the evening was spent with family to celebrate my grandad's 75th birthday, with a Betty Crocker Devil's Food Cake no less! Both my little cousins are talking now, so cute!
Monday: went to the
Handpicked Media Gets Social event
with
Lily
and
Kate
. Went to McDonald's for extra lunch, found a £10 note on the floor and got served by someone called Tintin. Favourite talks of the day were
BBB's
and
Mark Borkowski's
. So inspiring! You can catch up on the day with the
#HPMsocial tag
on Twitter. We went for Nando's after and finally got my hands on the
dalmatian loafers
I've wanted for basically a lifetime.
Tuesday: went to the Stratford
Westfield
with my parents for the afternoon/evening. Dribbled over Toy Story merch, spotted an amazing wolf in Vero Moda, indulged in a luxury hot chocolate, loved the (outside) Christmas lights as the decor inside was pretty poor, and managed to get the last Lion King jumper in
Forever 21
. I need a Little Mermaid, Beauty & the Beast and Snow White so if you have a store near you PLZ CHECK 4 ME? Oh and not forgetting my cutesie new bobble hat from Primark for a whole £4. Might have to get the matching scarf too!
Tonight I'm going to
GlossyBox
's ambassadors event on the London Eye. Really looking forward to going on it as weirdly I've never been even though I am from London! Will post about it soon!
Any post recommendations for me? I've got a few product reviews coming up as well as a load of stuff for outfit posts but it's really difficult to get anything photographed with the amount of daylight we are getting lately! Plus it's my birthday next week so hopefully I'll be pretty busy.. talking of which, I need some solid ideas for that! I'm going to be 21 and nothing is set in stone yet. Talk about leaving things to the last minute. It's kind of my forté.