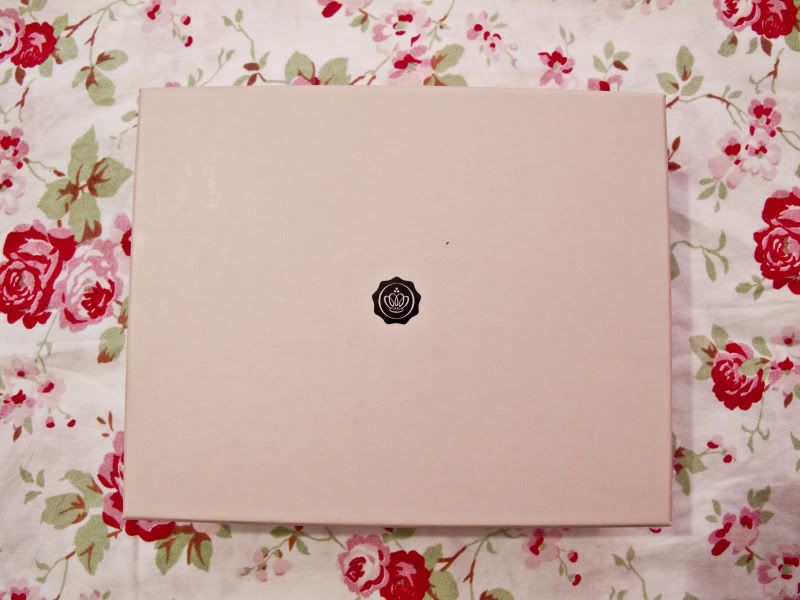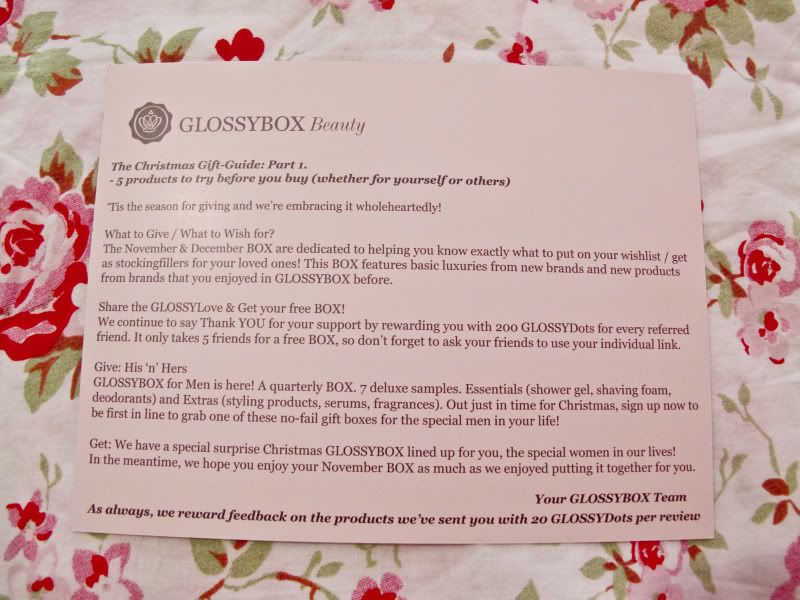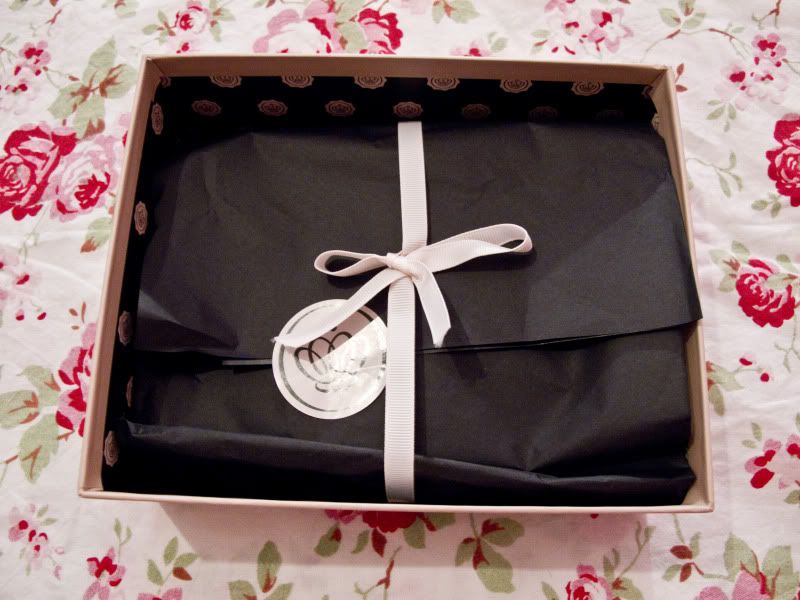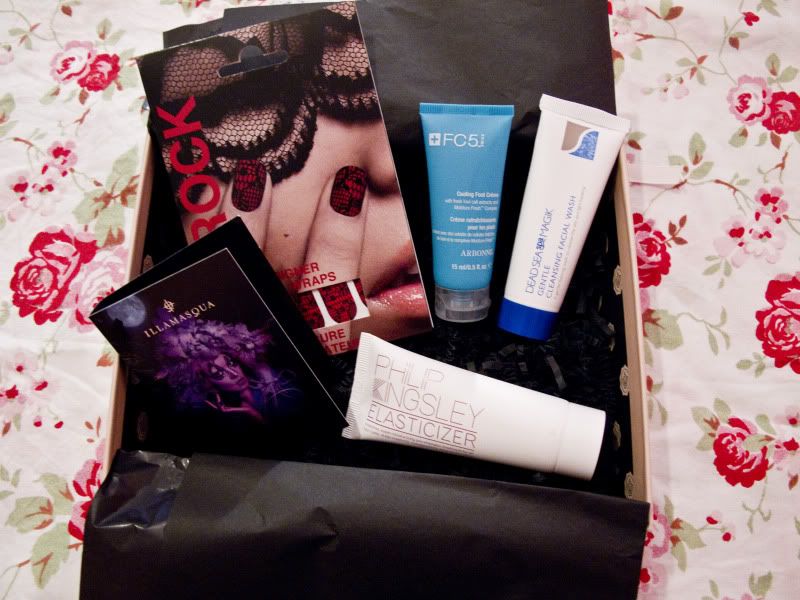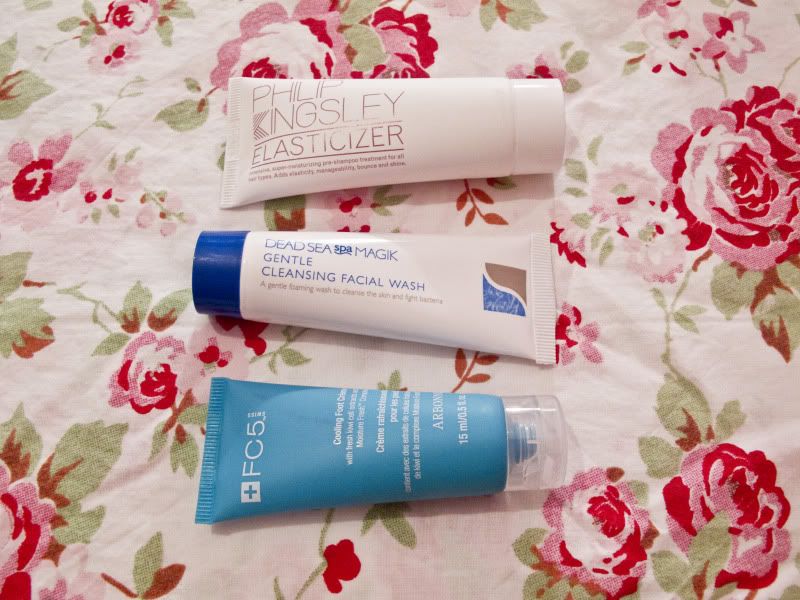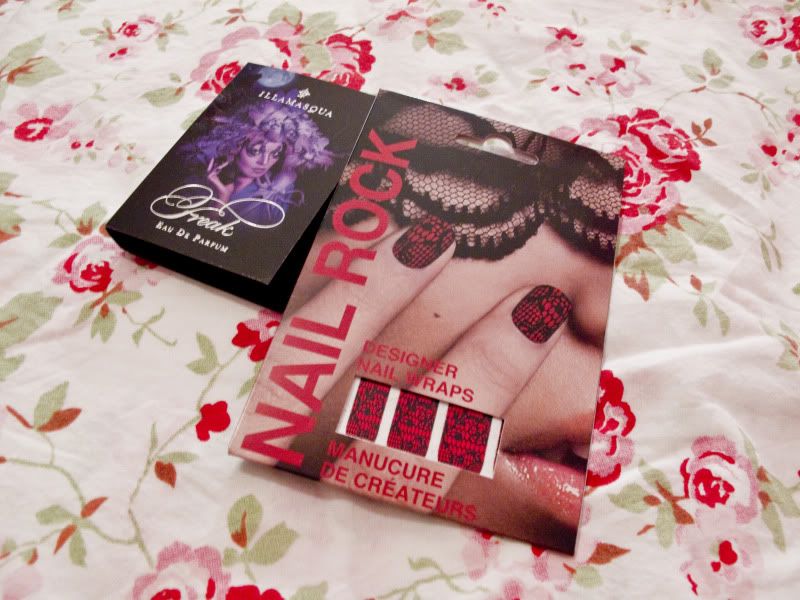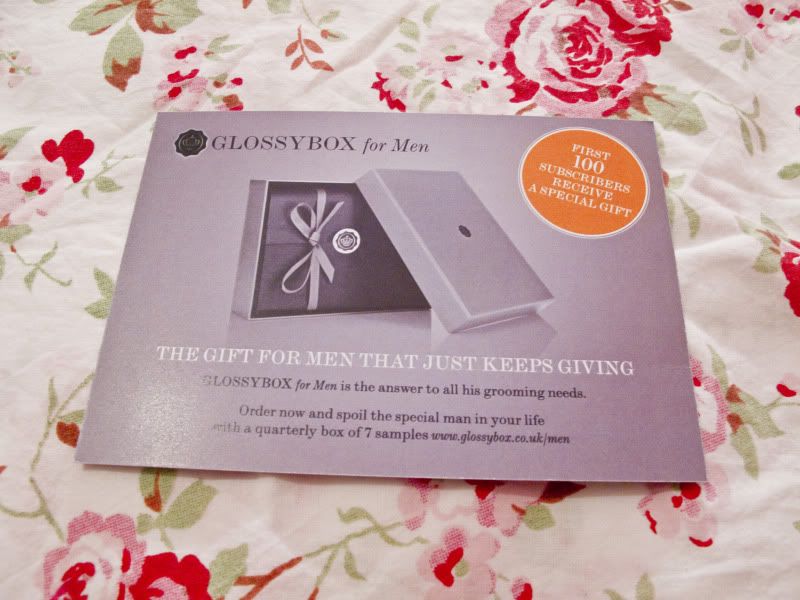 Nail Rock wraps, Arbonne FC5 foot creme, Dead Sea Spa Magik facial wash,
Illamasqua Freak perfume, Philip Kingsley Elasticizer hair treatment
This month's
GlossyBox
arrived late last week, a little earlier than normal as I am now an ambassador for them! This means I get my boxes for free from now on but obviously this won't sway my opinions as honesty is key! I paid for the boxes I got before this apart from the
September one
which I was sent after attending the
event
.
So what do I think of this month's box of goodies? To be honest I'm not that over excited about it. Personally I feel like one month's box will be amazing and the next one not so much, but then it redeems itself again. So far I have only used the face cleanser and it made my face feel really rubbery and almost too squeaky clean which was disappointing. Looking forward to trying the hair elasticizer which I have looked at before but not splurged on.
The perfume is okay, realised it was a unisex scent which explains why I thought it smelled like something my dad has! Nail wraps are something I still haven't got around to trying and I don't really like this pattern so I will probably save them for a giveaway or put them in a Christmas card or something. The foot cream is a generic minty type deal but I don't actually have one so that's useful! Also thought I would mention the new men's box they are bringing out, it comes out every 3 months instead of monthly like for us females and I'm tempted to get it for my boyfriend/dad!
Overall I'm not raving about this month's box, but I guess I do like that they are being realistic and actually using sample sizes. When they include huge products I think it gives people high expectations even though it's obviously a nice surprise! I am looking forward to next month's box though, I'm sure it's going to be a good one considering it's a Christmas box! Have you signed up to
GlossyBox
yet?