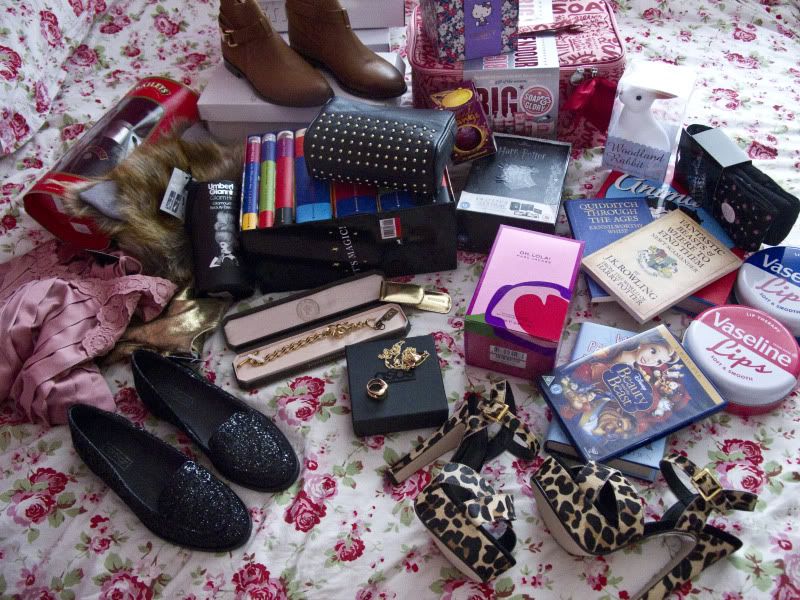 Just a quick little hello to one and all. Hope you are having a great day with lots of food! Nursing a gargantuan food baby right now, not that I feel like I've eaten that much I'm just so full! Currently watching the
Inbetweeners
movie sprawled out on the sofa. Why do we do this to ourselves? Makes me feel slightly guilty for being so gluttonous considering a lot of people aren't so fortunate.
Feeling totally spoiled today, even though I've had no surprises! Got lots of the things I wanted though so I'm happy! Finally got all the Harry Potter hardbacks and the limited number (25,000 isn't really anything to panic about though?)
DVD/Blu-ray collection
which has the
photo album
in! Can't wait to watch them! If anyone wants to see the rest let me know (don't worry I like being nosy too)! Did you get anything nice?
Also included my buys from the
Topshop
sale. Delivery was super quick compared to normal which is crazy, took 2 days with standard shipping?! Mad. The loafers are a bit tight, does anyone else have them? If so what size did you get?