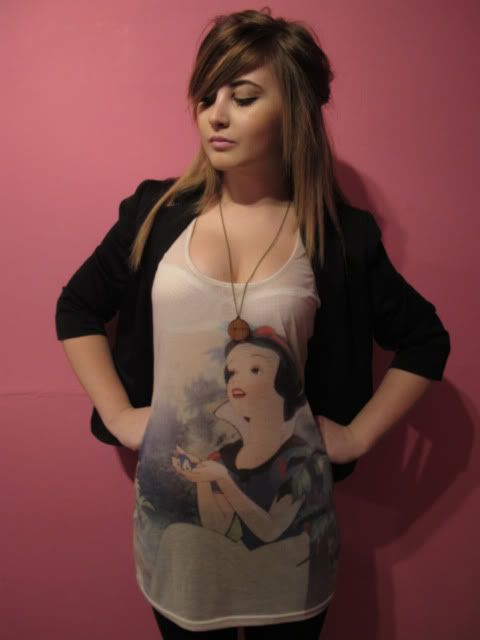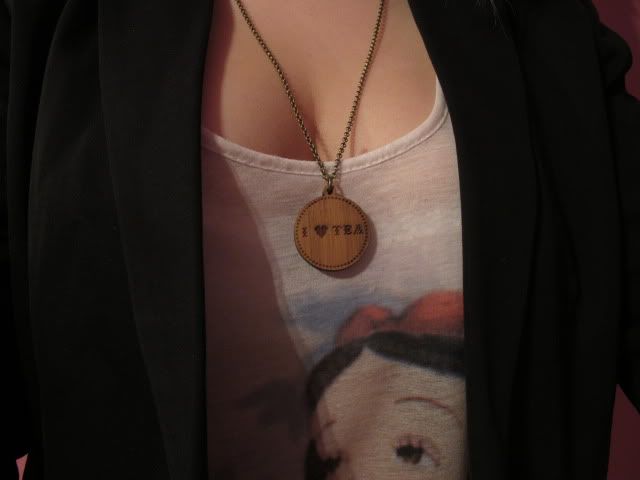 top: miss selfridge
blazer: topshop
necklace: stolen thunder*
lips: mac viva glam gaga i
Crappy photos tonight (pretty sure I always say that?), I was gonna take some when it was light but it got dark really quick. Or maybe I just sat catching up on blogs for too long. I got this vest ages ago but only decided to wear it for the first time today, it's a bit big and very see-through (you should see the back!) but I like it! I don't think you could see my bra so much in natural light though. At least I hope not! Also the first time I've worn leggings in forever!
Stolen Thunder
sent me the cutest little gift last week. I thought it was quite funny seeing as when I opened it I was drinking tea! I
posted some earrings
a while ago made with the same material, I love knowing that it won't go horrible and rusty! The clasp has an adorable little wooden heart attached too. Basically the sweetest thing ever. Thanks to Alice who sent it to me!
Off to do some uni work now. Only have about 7 or 8 weeks left and it's scaring me! I may have to ask you all to do some kind of questionnaire for my research very soon! It's about travelling, specifically to Paris! So anyone who has or had expectations about it, if you went and if were they lived up to or you were left disappointed, that kind of thing.. I'm looking at you!