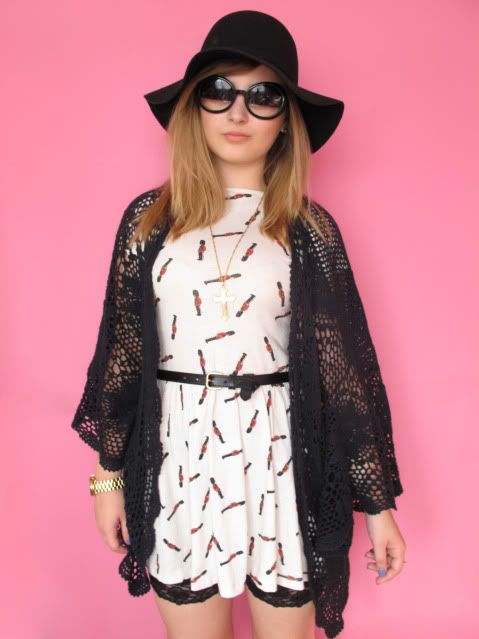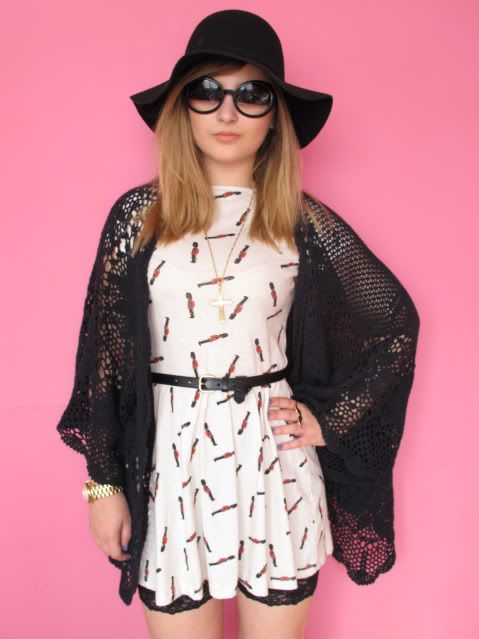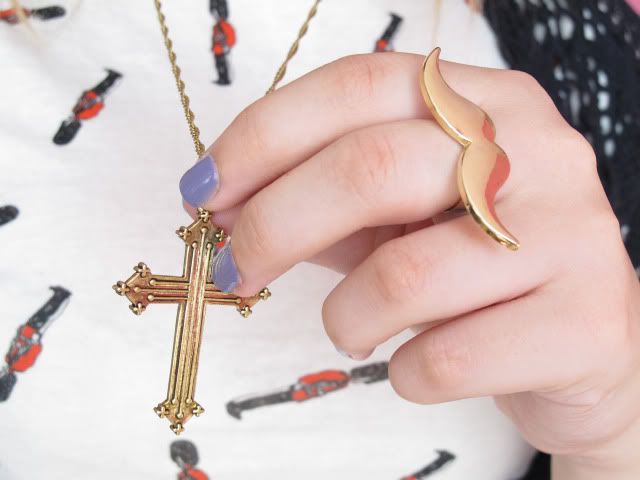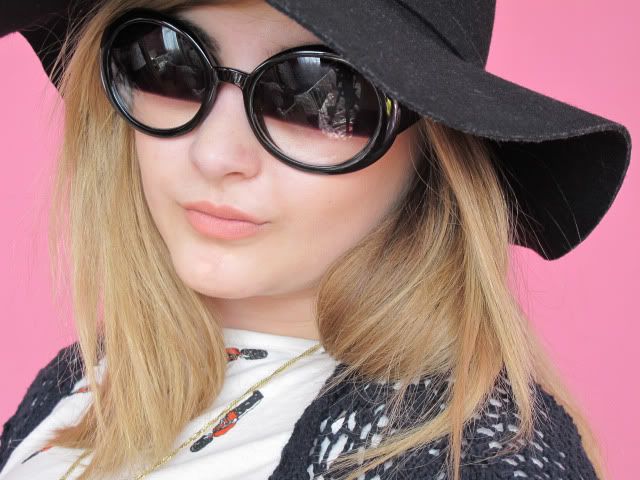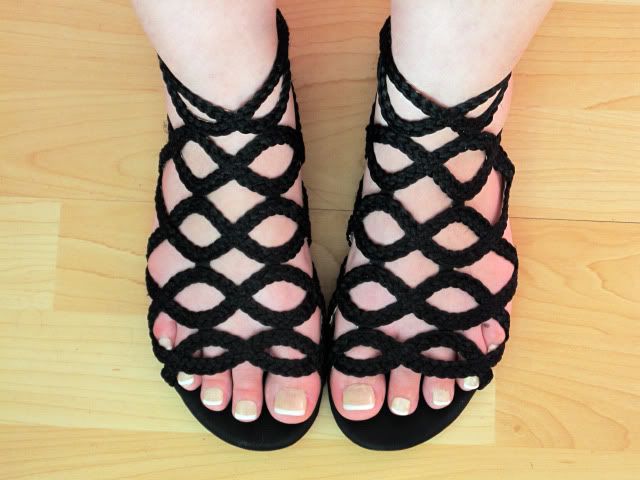 dress: primark
kimono: DIY via Topshop
cycling shorts: H&M
belt: primark
hat: H&M
ring: ASOS
necklace: Disney Couture
sunglasses: girlprops
sandals: Spot On
nails: OPI Planks a Lot
Wahhh so many items in one outfit! Wore this to the
Wilfox event
on Friday except with leggings, was way too hot at work today though so I whipped out my trusty cycling shorts instead. I am indecently pale at the moment, so am going to have a fake tan session tonight! I will admit I do feel a little douchey in these glasses but I do love them! They are absolutely excellent for reading on the bus with - hides your face so you can ignore people yet you can still read the pages as normal! The colour of my toes looks so gross (sup false nails!), the lighting must have messed up, I'm not diseased! May do a little 'haul' type post tomorrow if anyone's interested? Literally so much to post about in the near future so watch this space! Hope everyone had a good weekend!
PS. If you're wondering why it looks
different
, it's back to front. It's kind of low cut otherwise!