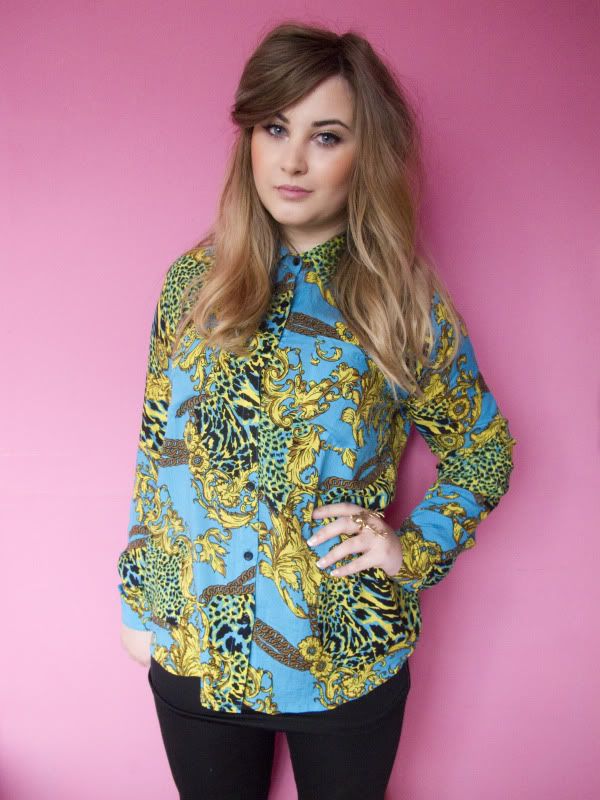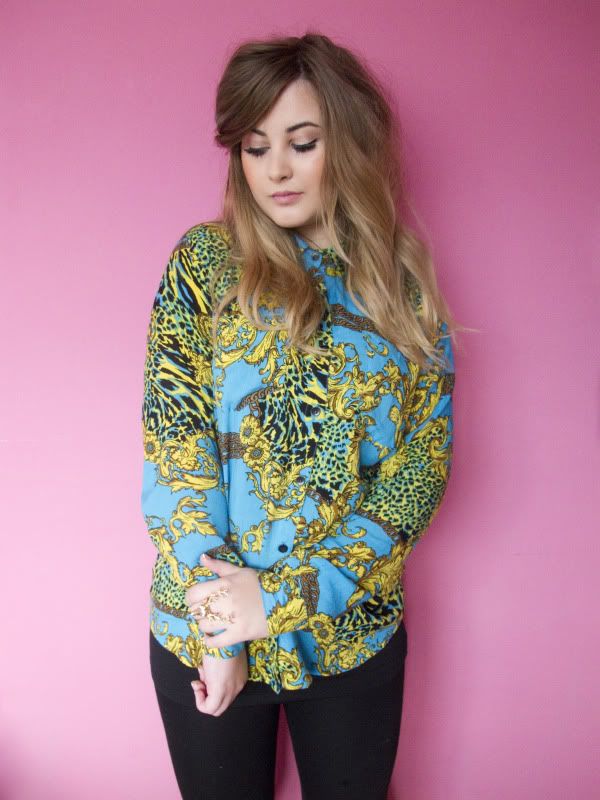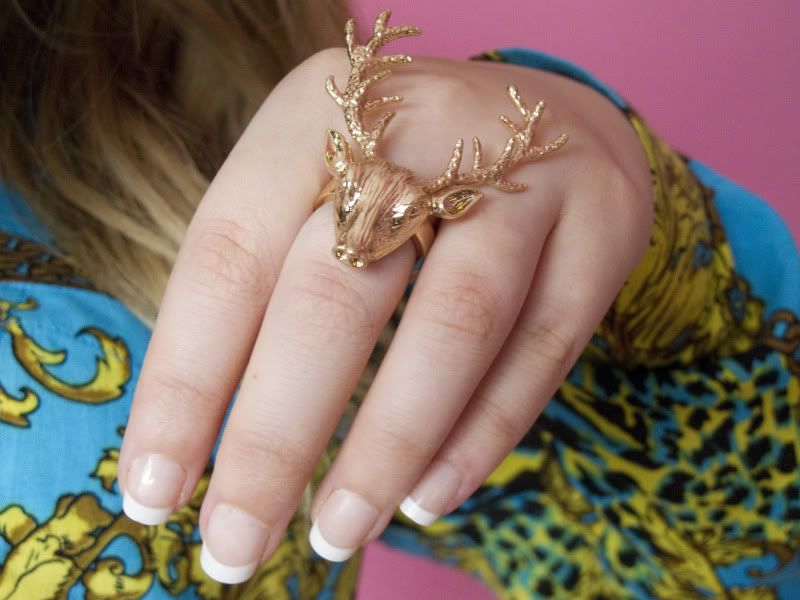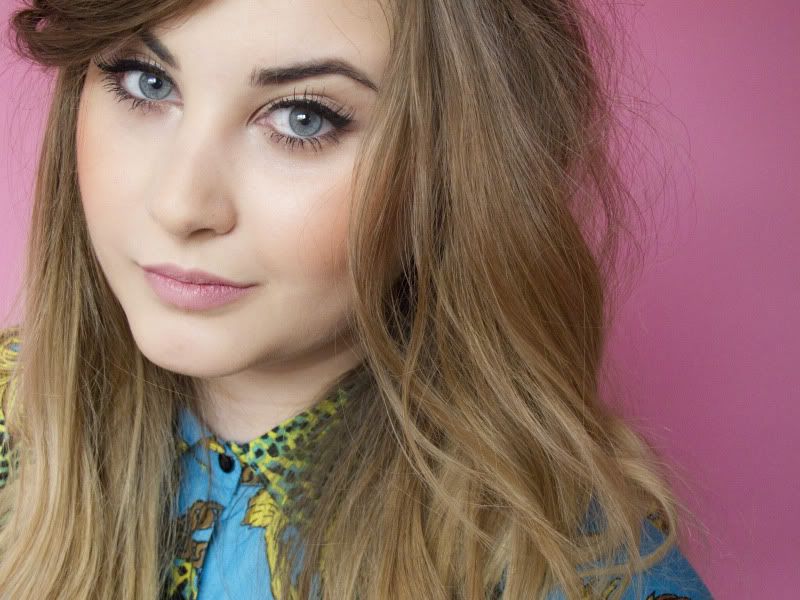 blouse: motel*
leggings: topshop
ring: wildfox
shoes: primark
Thought it would be a good idea to have a power nap this afternoon. I thought wrong. The days where I would sleep just after midnight are gone, most nights lately I've been up till 2 or 3. Not good considering I'm back at uni next week! And especially not good for my dark circles which have been meticulously camouflaged (so don't go looking).
Got this
shirt
last week and have worn it twice already as I am so besotted with it. Totally garish and I don't think I have anything remotely like this! Part of me now wants the
pink version
too but I need to get rid of a
lot
of stuff as it is (serious floordrobe imminent) so really need to calm down with my buying - unless it involves a sale, obviously.
Thanks for all the
well wishes
about Beigel! He's doing good and is currently off his furry little face on Rimadyl (palatable medication r00lz) so we're just being eagle-eyed and keeping him on house arrest.
PS. Totally forgot to mention the fact that Blogger finally has a reply-to-comment feature now! It's been a long time coming.. so yeah if you have any questions (relating to the post if possible, otherwise maybe
tweet
me instead!) just write them in the comments and I'll reply when I can. I read and really appreciate all my comments!