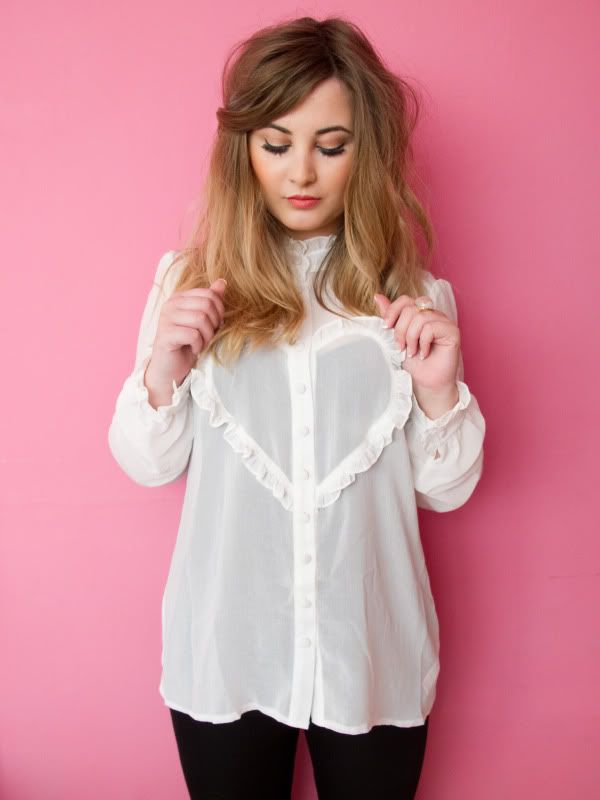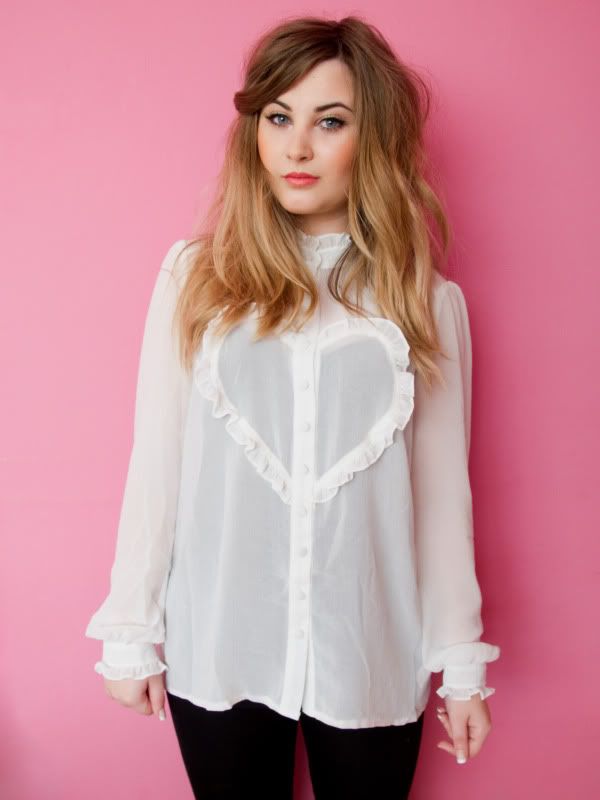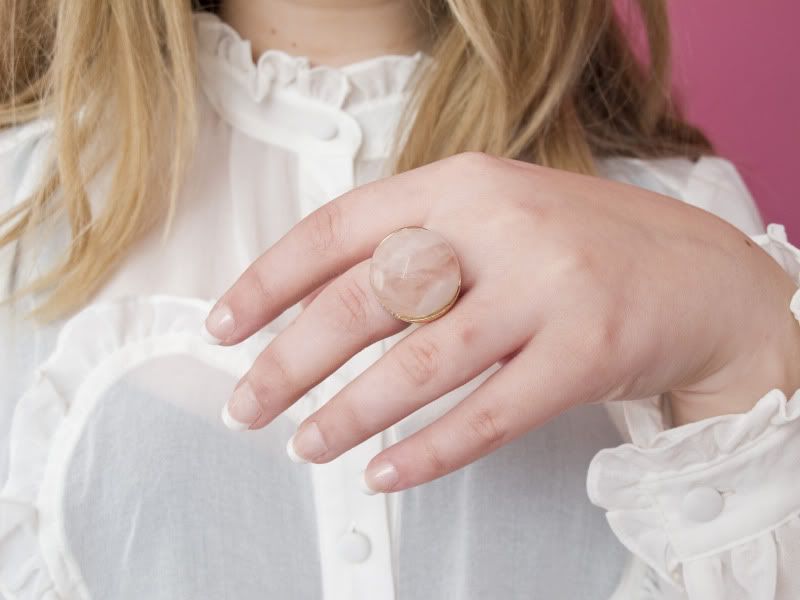 blouse: asos
thick leggings: topshop
ring: primark
wedges: primark
Got this blouse through the post today. Ordered it in the
ASOS
sale after having eyed it up at full price! Only size left was a 16 so I took a chance and love the fit of it actually. Makes it slightly longer which is always good in my book!
Feel slightly Victorian in it, I think it's pretty and chic at the same time. Plus there's room for my current food baby! Got the leggings in the week after being persuaded by my bestie as she has them too. So comfy and I feel confident wearing them as trousers as they are so thick! Just lovely. Kind of a halfway buy before I finally get my hands on some
disco pants
! Do you have a pair of them? Let me know if you recommend them because they're not exactly cheap! Got the wedges and ring in Primark yesterday in an exchange, as well as some
cute £1 underwear
I just couldn't resist!
My poor little old pooch isn't feeling too well at the moment. He jumped off the sofa as normal but this time landed funny and now won't put weight on one of his front paws. The vet said it's his wrist so now he's on anti-inflammatory medication and if it hasn't improved by Thursday he needs to go back and have an x-ray. Hopefully not though as he'll have to be put under anaesthetic! For the time being he's bored out of his mind having to rest, poor baby! A little weight loss was advised too, so I think I'm going to diet with him too haha. Power in numbers eh!