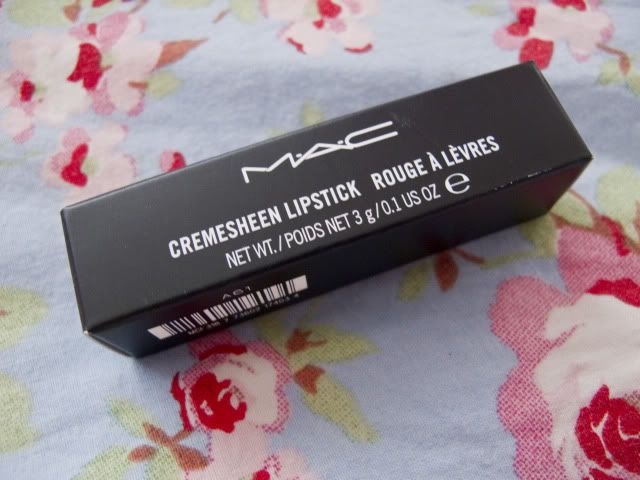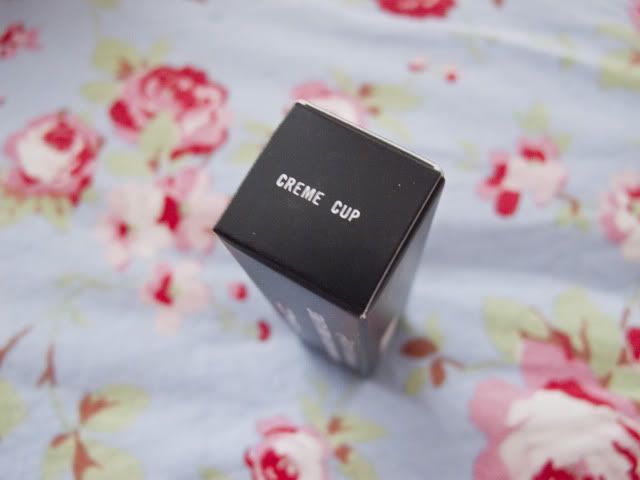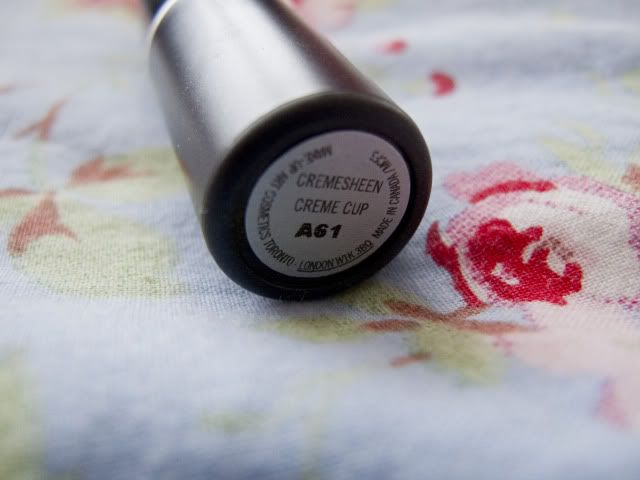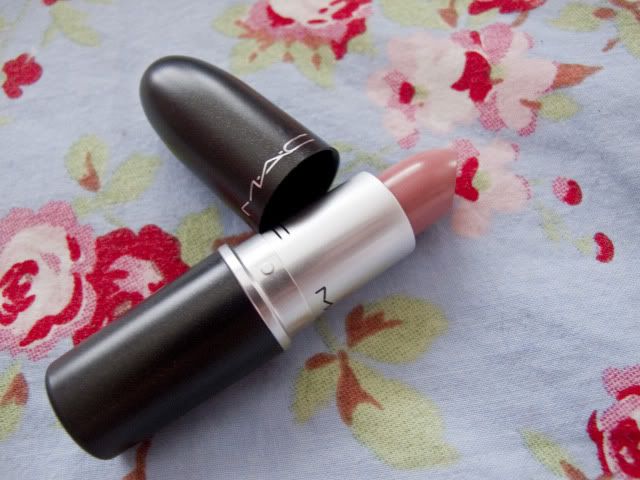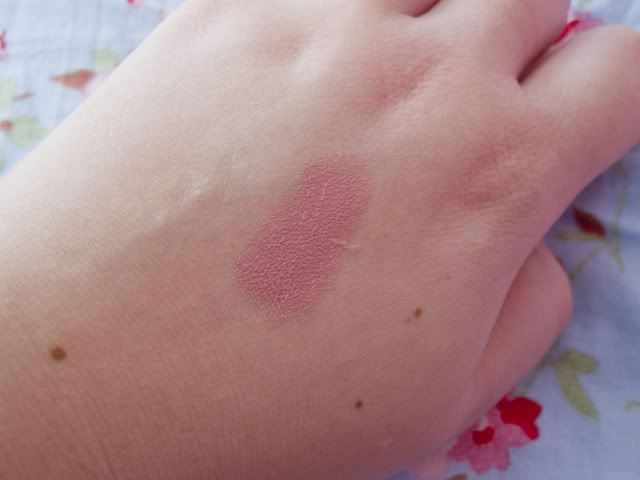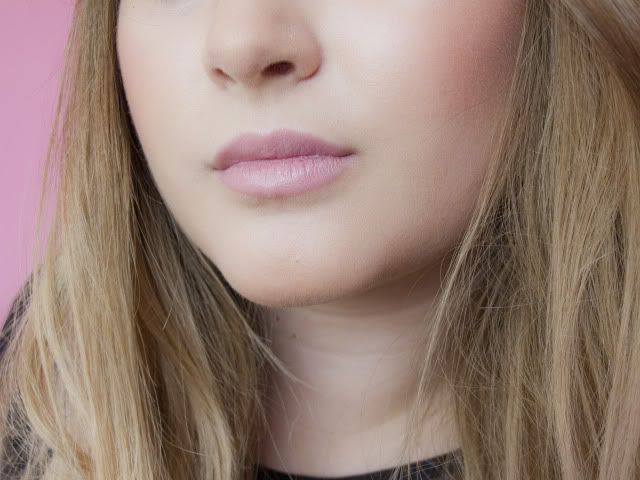 mac lipstick in creme cup (£13.50)
Bought this
lipstick
recently when I ordered my
Naked2
palette. I do like me a nice cremesheen formula, very moisturising with good colour payoff and a glossy finish. Perfect! I have quite pigmented lips I think, so a lot of nude pink shades look a bit weird on me but this lightens up the colour quite nicely! I usually apply it straight from the bullet then dab it with a (clean) finger. Nice for daytime or when I'm on the go and don't have a mirror to hand!
I've bought/received a few
MAC
lipsticks recently, so there are several other posts very similar to this one coming up. I hope nobody gets bored! Do you have a favourite MAC lipstick? Or any other lipstick for that matter?