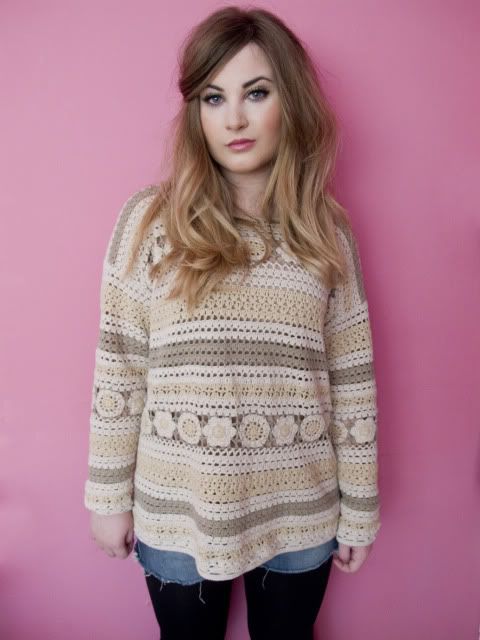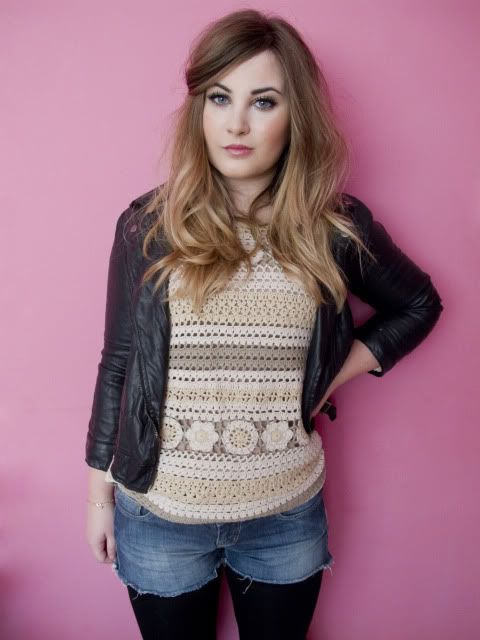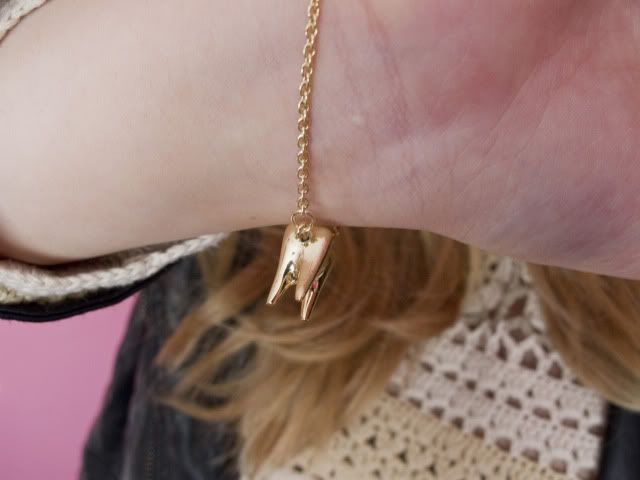 jumper: minkpink*
shorts: topshop (DIY)
bracelet: asos

Woke up to a huge box on my doorstep, which was surprisingly light and when I opened it a
Valentine's gift
arose from the cardboard, along with this jumper from
MINKPINK
! It's one of those things that is a bit weird and granny-like but at the same time I love it. My great aunt used to make blankets like this so I think that's what makes me love it so much. Didn't really know what to wear it with at first, but I think this look is pretty fail-safe! Will be nice when I can ditch the tights (super cosy ones from Primark!) when it gets warmer but that's just a distant dream for now..
Nothing else to say really. My Saturday has consisted of talking Beigel to the woods at the top of my road - the snow makes it look so beautiful, plus B likes to roll around in it (
picture
!). Seeing the pond frozen over made me sad for the animals though. Tonight is going to be spent sorting out my bombsite of a room! I know I say it all the time but I seriously need help, I have too much stuff and barely have the room to move about.
Buy my stuff
(please?)!
PS. Check out the latest
MINKPINK global campaign
, even more desperate for summer now!
PPS. Don't forget to enter the
Bourjois competition
(and comment!) for the chance to win a goody bag worth £30!