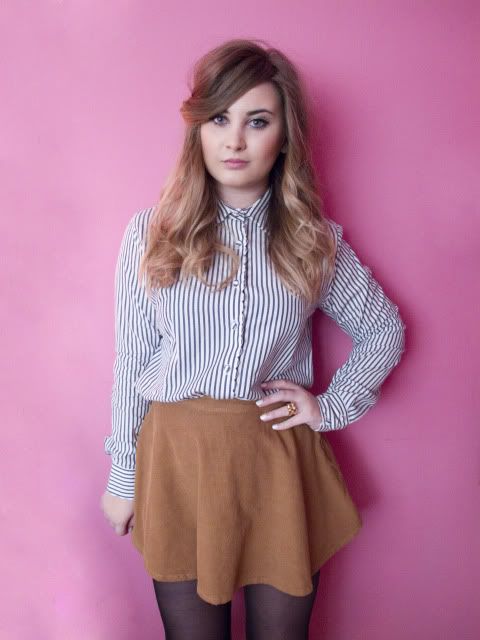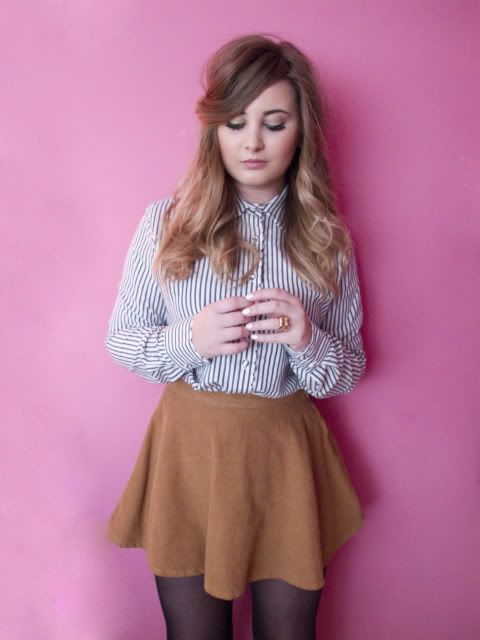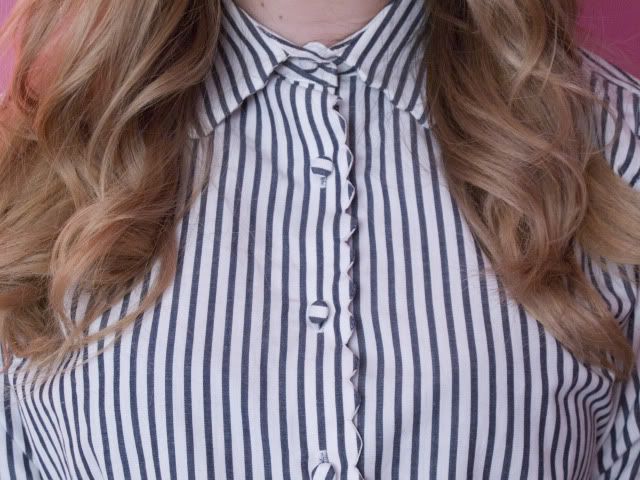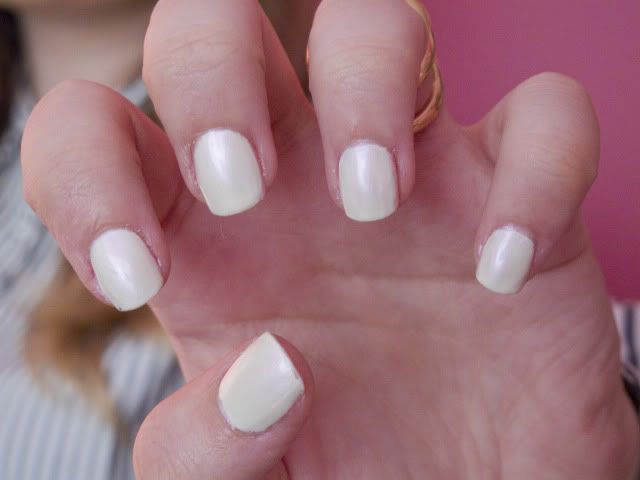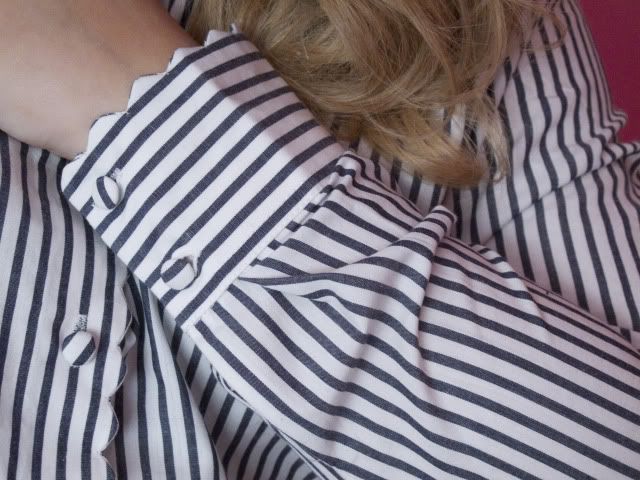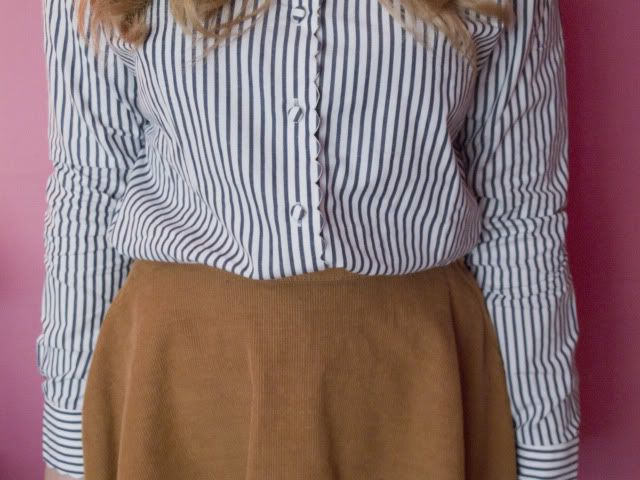 shirt: asos
skirt: american apparel
ring: asos

Not really feeling these pictures at all. Oh well, something to share! Have wanted this shirt for so long now (way before Christmas!) and finally ordered it last week. Now that I have it though it's kinda hard to pair stuff with. I think it would look really nice with some high waisted jeans - which are in the wash - and my
Ralph Lauren tan boots
. Opted for a skirt with it today though and like I said I'm not 100%! Think this camel one pairs up better than a black pleather pleated skirt though. That said I do love the shirt and its little details! What do you think?
On my quest to find a nice pearly nail polish after my
wishlist post
I found a little shop in town selling
cheap ones
and picked up a few random shades. The pearly one is more of a topcoat so I'm wearing it over white polish. Not really a fan, so the hunt continues! Maybe
OPI Kyoto Pearl
if not the Chanel one?
Like I don't have enough polish..
How's everyone coping with the snow at the moment? Where I am it's mostly just slush now, which is good as I'm terrified of leaving my house when it's icy. I live on a slope so it's just a waiting game till I fall over!