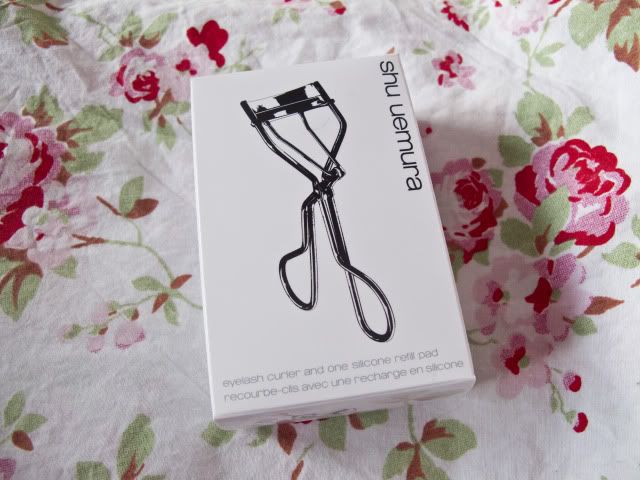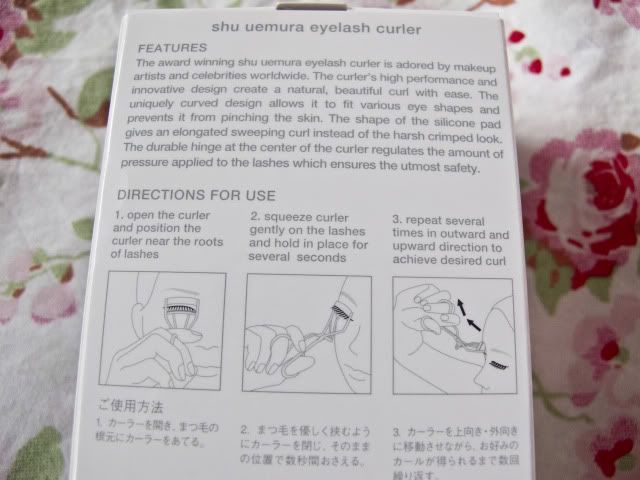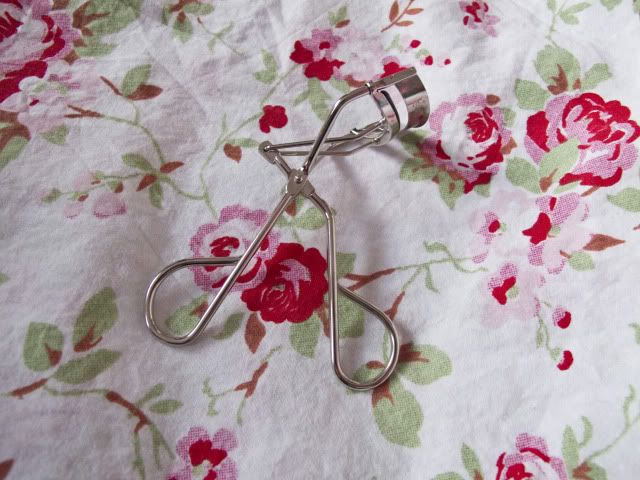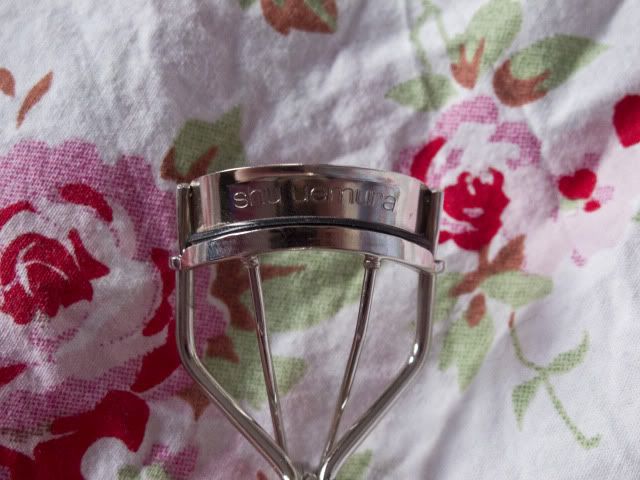 shu uemura eyelash curlers (via buyapowa)
These are my absolute favourite eyelash curlers ever. I got my first pair in 2008/2009 I think, they say a pair lasts about a year but I only just got around to replacing them before Christmas. You also get an extra rubber pad for when the one already inside the curler wears out. I did find they lasted a while longer than I was told but after I while I decided to switch to some No7 curlers which was probably the biggest mistake in my makeup life! I don't want to badmouth the brand as I do like some of their products (namely mascaras) but the curlers just seem to want to rip my eyelashes out. They would often get stuck in the corners, always ending in a loss of lashes. Not good!
Having pretty straight but long lashes, there is not a day that goes by without these babies, and I feel stupid having gone without them for so long when I actually knew how good they were! They are super easy to use, feel 'soft' on your eyelashes and keep me looking wide-eyed all day, no matter what mascara I use. These are invaluable to me because if I don't use them, personally I can tell (either other people don't or they are too polite to say otherwise!). They retail at £20 but I got mine for £15 with P&P on via
BuyaPowa
. They have had them on there again since (and you can request certain items) so I would say it might be worth it to keep checking back on the site in case they get them again. I would happily pay £20 again in the future though as I love them so much!
What do you think of the Shu Uemura eyelash curlers? Do you have a different favourite eyelash curler, and how do they compare to these if you have tried them? I'd love to hear your thoughts!