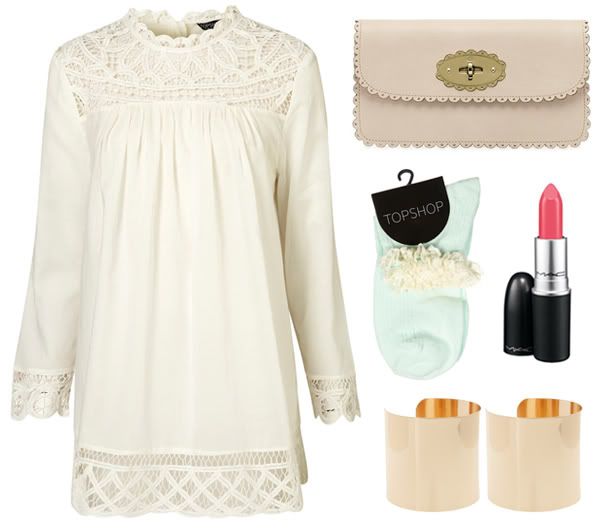 1, 2, 3, 4, 5
001. Saw this on the new in section the other day and before the day was up it was sold out! So jealous
Anna
got her mitts on one (and looked babelicious in it), I will track one down if it kills me!
002. I think I'm in love. I also think it's time I splurged on a designer bag, but a purse/wallet is a bit more attainable right now. Just unsure of which colour I like best - pebbled beige, oak or black. Decisions!
003. Ever wishing I could pull off bare legs and ankle socks. One day..
004. Wanted to cry when
Jen
whipped this beauty out of her
MAC
goodie bag yesterday - it's from the SHOP MAC collection (shade is 'Watch Me Simmer') and is sold out in Selfridges already. Watch out online store.
005. Actually bought two of
these
today as the ASOS ones are sold out. Releasing my inner
Wonder Woman
. Dreamy.