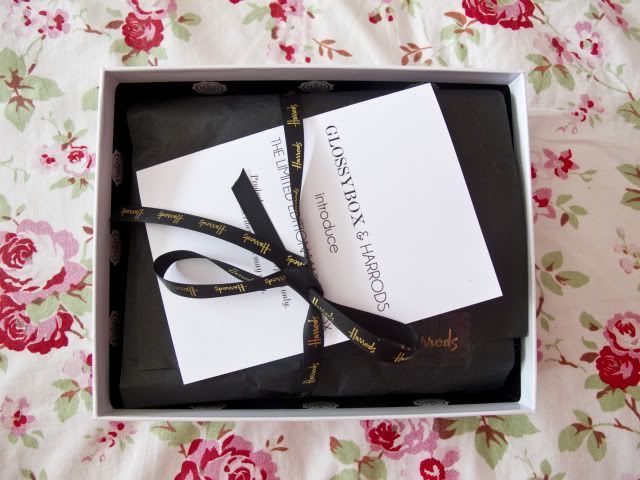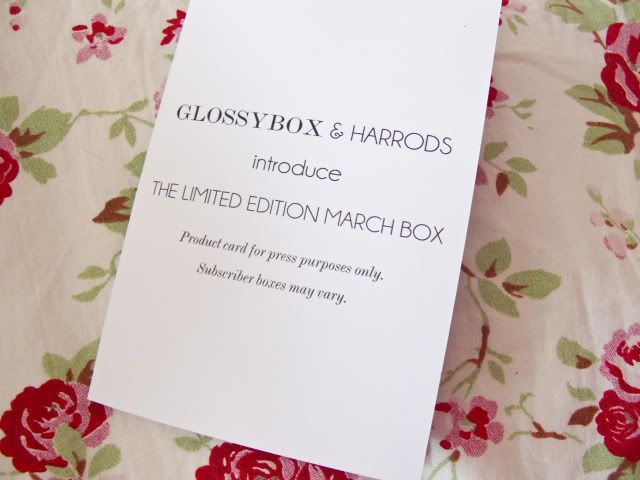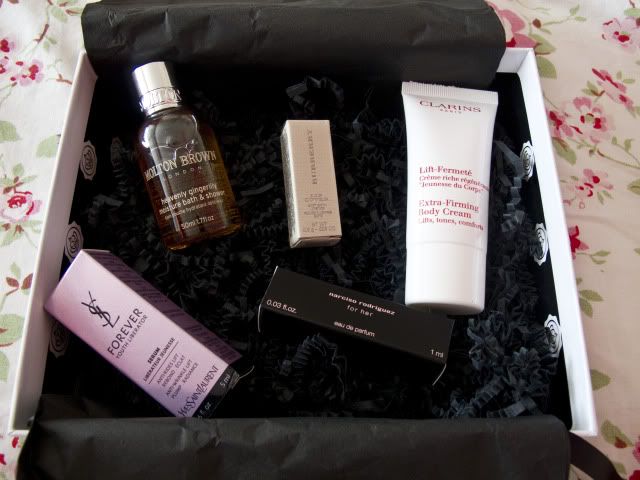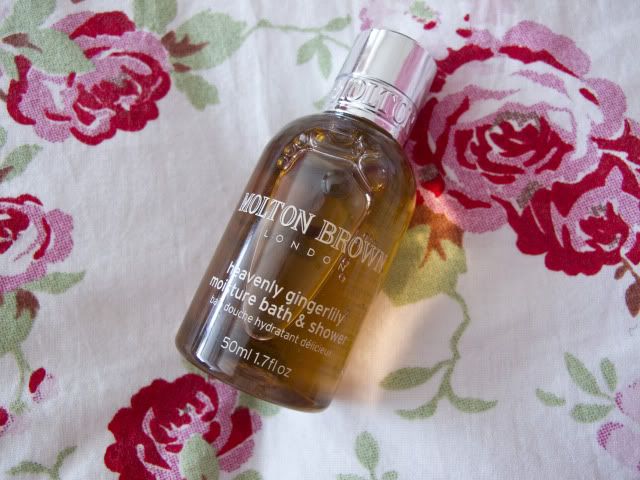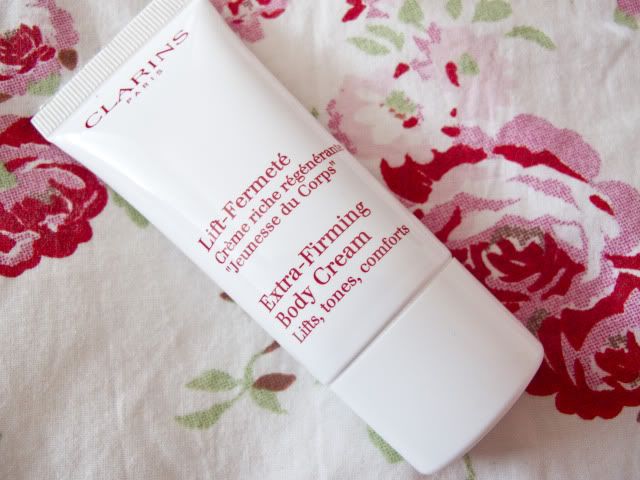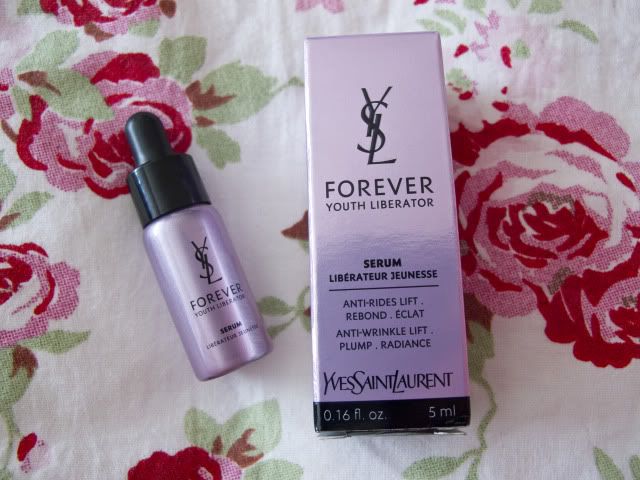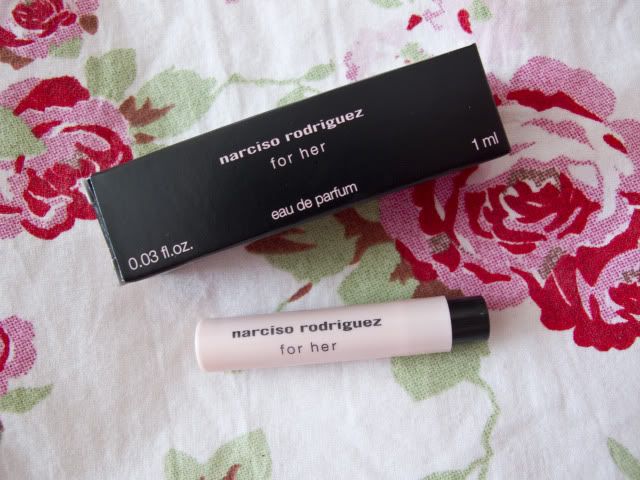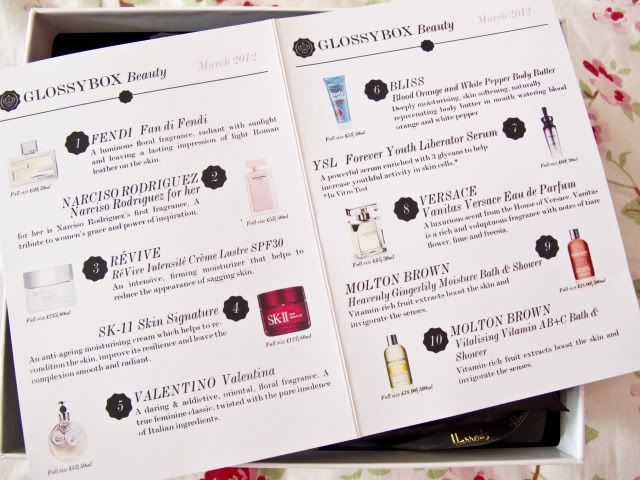 molton brown moisture bath & shower, clarins extra-firming body cream, ysl serum,
burberry lip cover and narciso rogriguez for her eau de parfum via glossybox*
We are nearing the end of March now (and I've almost had this box for a month, oops!) so I thought I better get going with the review! As you probably already know,
GlossyBox
have teamed up with
Harrods
for the March box (as an ambassador I was invited to the very swish
showcasing of the boxes
last month too) which means that all the products included in the boxes this month can be found on Harrods beauty counters which I think is a nice idea! When you think of the store the word luxury definitely springs to mind. I loved the little ribbon in this box too!
The standout product for pretty much everyone seems to have been the Burberry lipstick, although personally I wouldn't have 'picked' it out for myself. It's probably too pretty for me to use, but nice to have all the same. I have a million shower gels to get through at the moment but Molton Brown was a welcome brand in my box. Not my usual scent of choice but it smells amazing and I can't wait to use it! The Clarins cream is very intensive which is exactly what I need right now (and all the time really). Won't be able to tell if it firms from the size of the sample but I would probably buy it if I had money to burn! I haven't used the YSL serum yet and I didn't like the perfume but my mum does! Generally speaking I think this is a brilliant box. I really wouldn't have minded what I got in it, as there were lots of amazing products on display at the event! What do you think of the March
GlossyBox
? If you got this box and reviewed it let me know/leave your link in the comments!