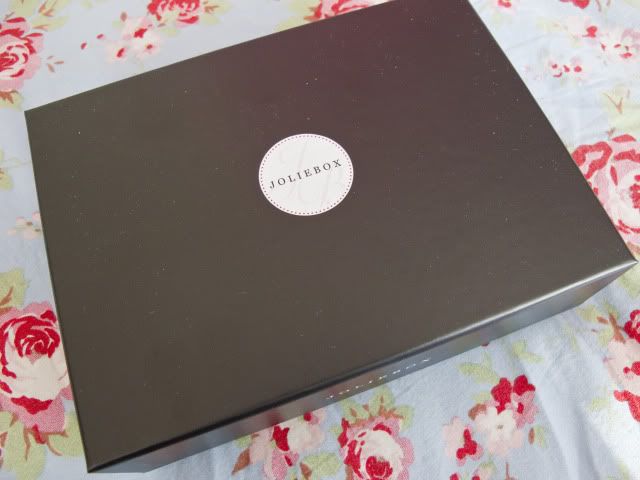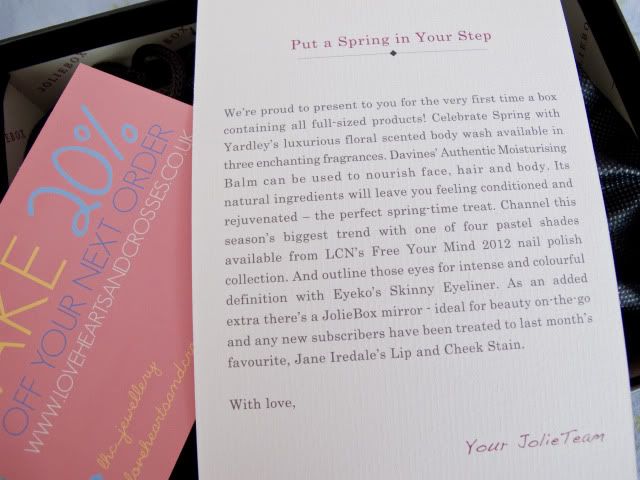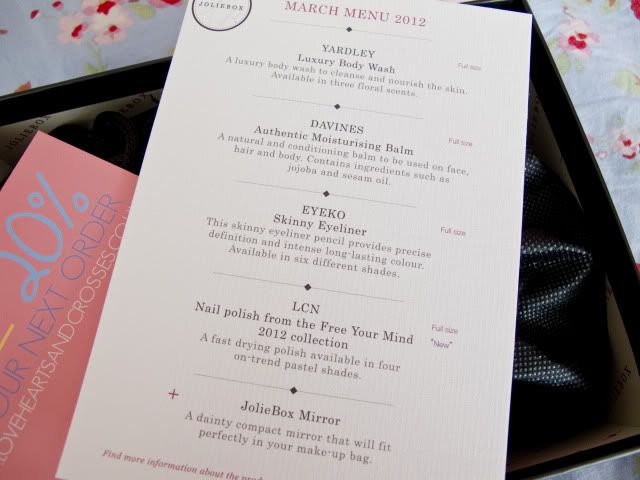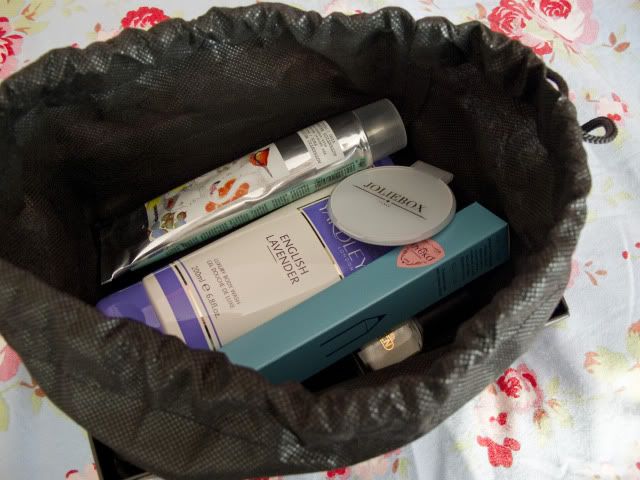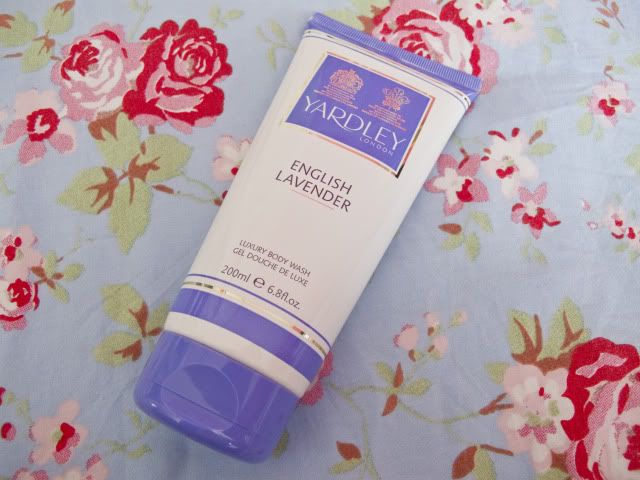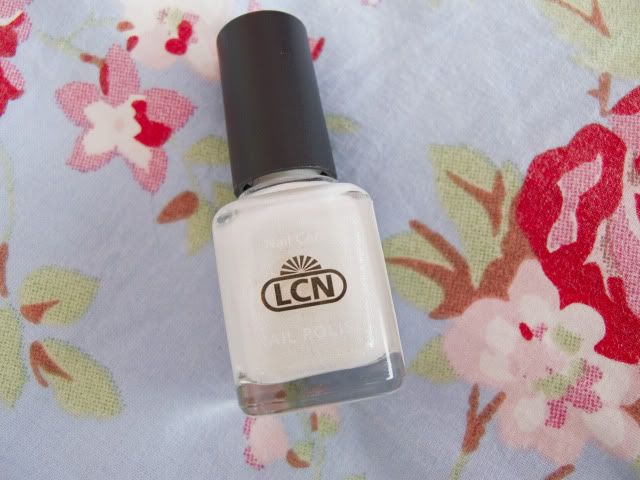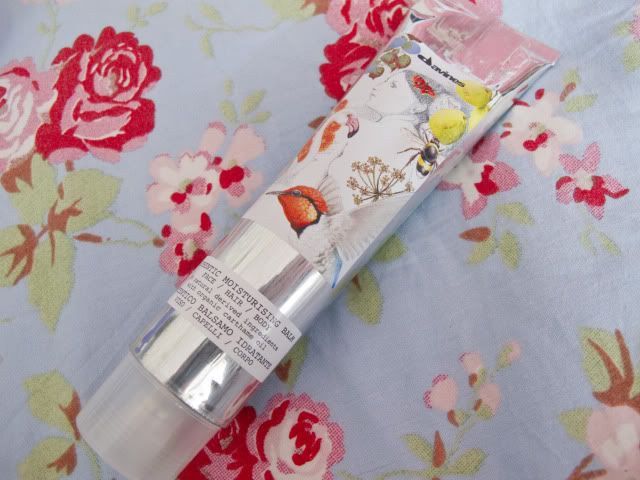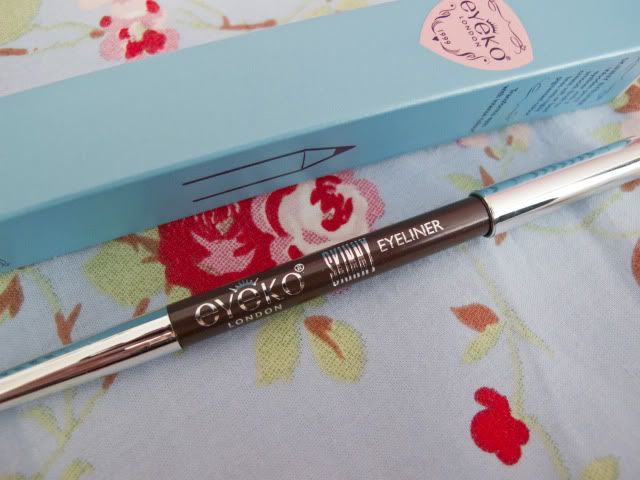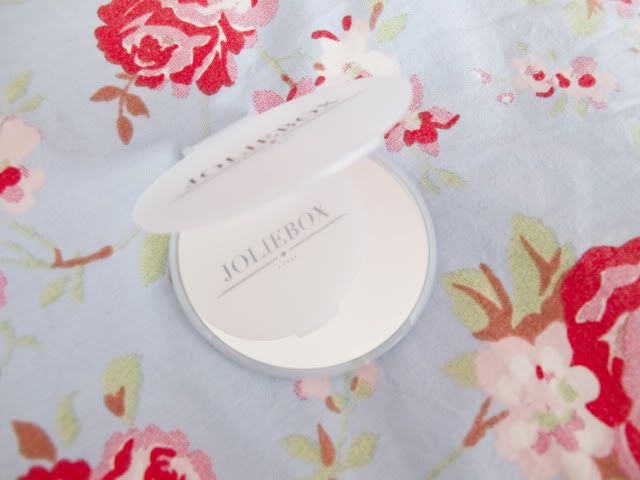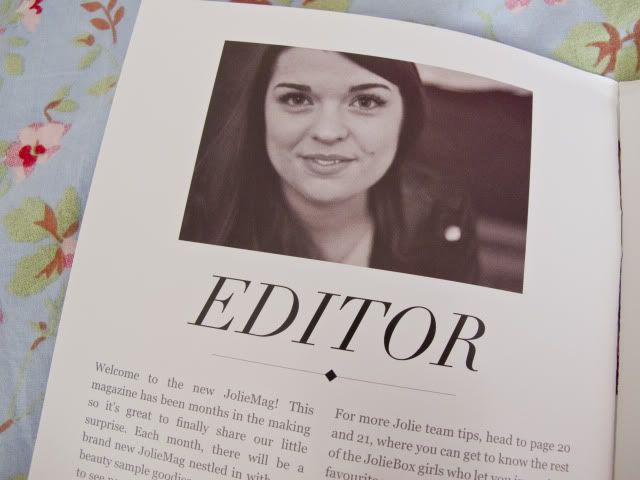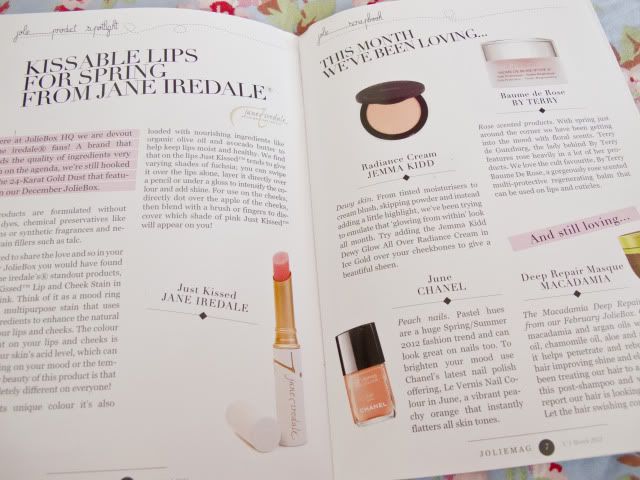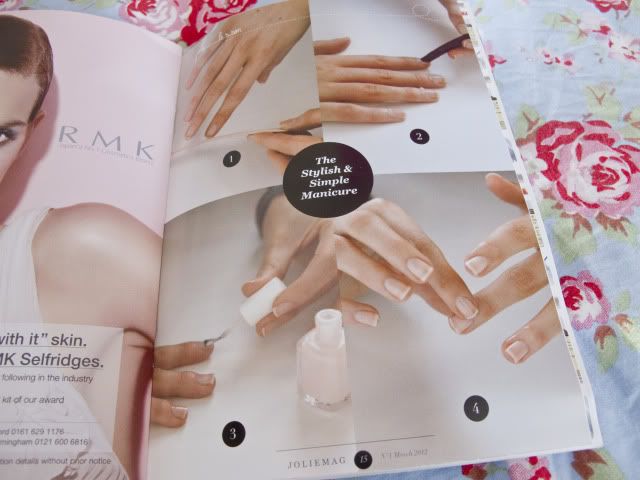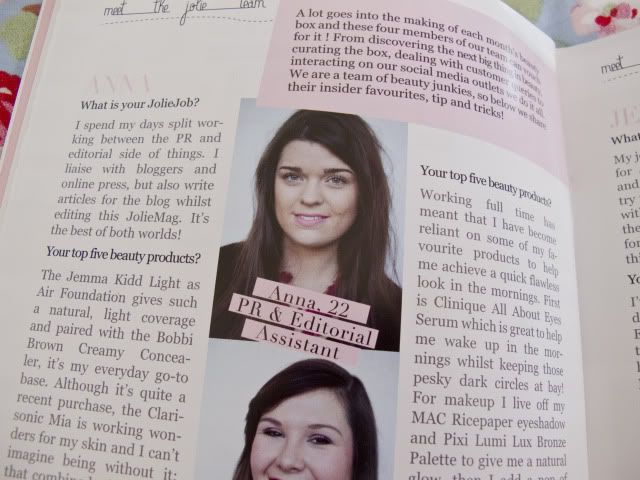 Yardley Luxury body wash, LCN nail polish, Davines Authentic Moisturising
Balm, Eyeko skinny eyeliner, JolieBox mirror via JolieBox*
So here we have the March edition of the JolieBox. I'm glad they kept the same format as last time, what with the bag instead of all the paper and so on! Less wasteful, more reusable! This month comes with four full sized products (!) and a handy mirror for on the go. The fact that all the products are large may impress some people but I was a little disappointed that I got two products I've received previously in other sample boxes. I haven't actually used the first balm I got but I've heard lots of great stuff so I'll definitely get around to it now! The eyeliner is a different colour to the one I have already at least, but I don't really use pencil liners that much these days. Still nice though! I don't like lavender scents so the body wash will lurk in the bathroom for other people to use. The nail polish is nice for Spring!
I sound like I really hate this box, it's a great box in terms of value but personally none of it is very 'me' - makes a change though as I usually love everything in these boxes! I also loved the magazine that's included and will be in future boxes too! Ohai
Anna
! Are you subscribed to
JolieBox
? What do you think of the March box?