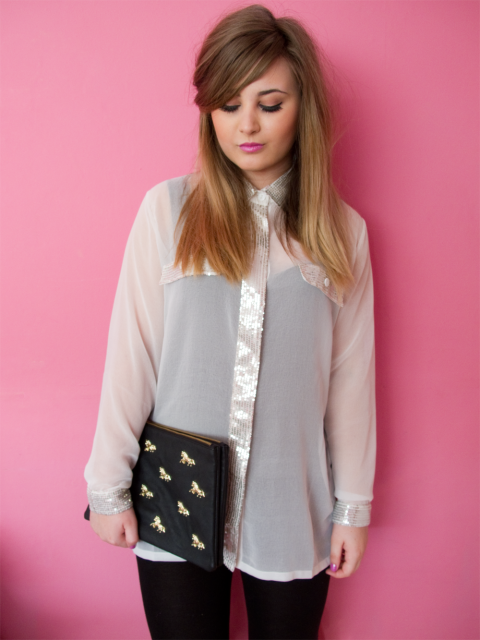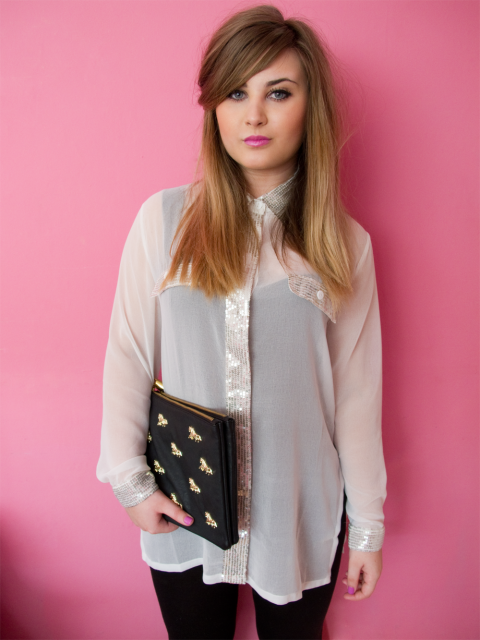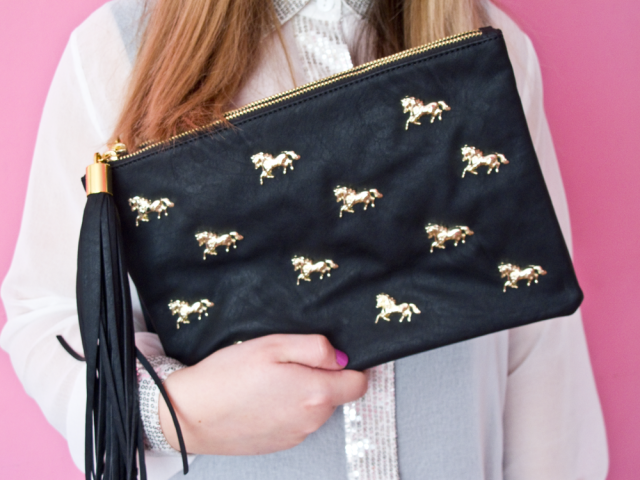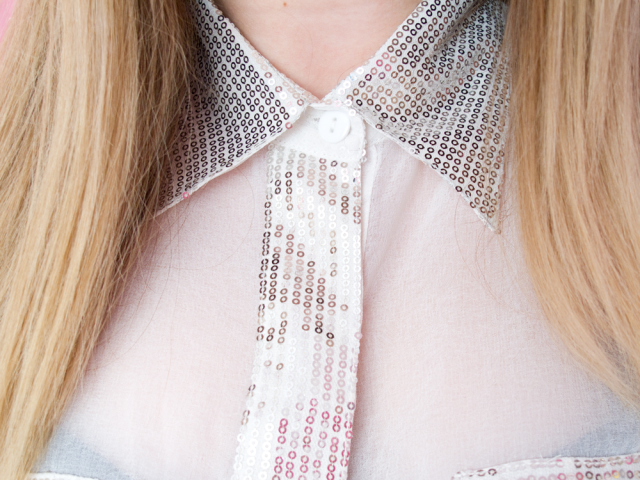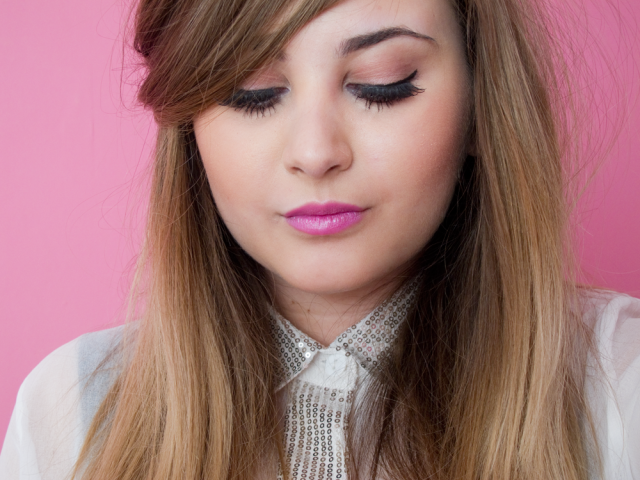 shirt: virgos lounge*
leggings: primark
clutch: asos
Bet you've all forgotten what I looked like with straight hair! Or even looked like at all because I'm so bad at getting outfit posts done these days. My apologies! At least the days are getting longer now so I have some more time and sunlight! Saying that though I feel like the days are over quicker after the clocks changed - can't believe it's almost 7pm already?! Didn't realise I finish for Easter on Friday either, so perfect timing with the weather!
Wasn't really 100% sure about the shirt when it arrived but I think I quite like it now? What do you think? I think it's the silver that's putting me off as I usually wear gold. I haven't actually worn it yet but this is probably how I would wear it. Nice and simple. Had to show THE BAG!! that finally came back in stock (wanted it for a
good while
now..) which came as I was about to start taking photos! Thanks to everyone who tweeted me about it too!
Started the
30 Day Shred
over the weekend and am really enjoying it so far. 'Enjoying' might be a bit of a kind way of putting it, what I mean is it feels good to actually move for once (serial couch potato here) and feels like it's paying off already! Am keeping note of my measurements rather than weight as A) I don't know where the scales are and B) this is more about sizing than weight. Just feels nice to get moving for half an hour every day though! Need some heavier weights as I'm only using tins of food at the moment. Lazy girl problems. Anyone tried the
30 Day Shred
?