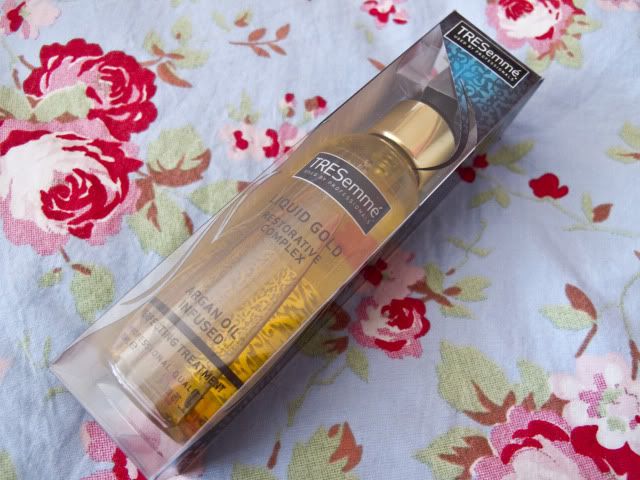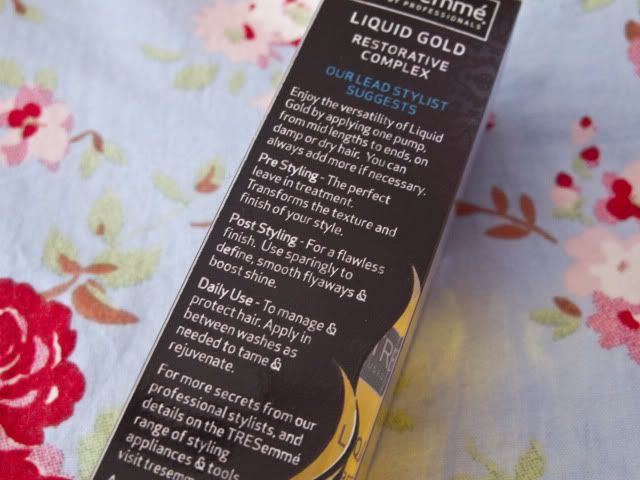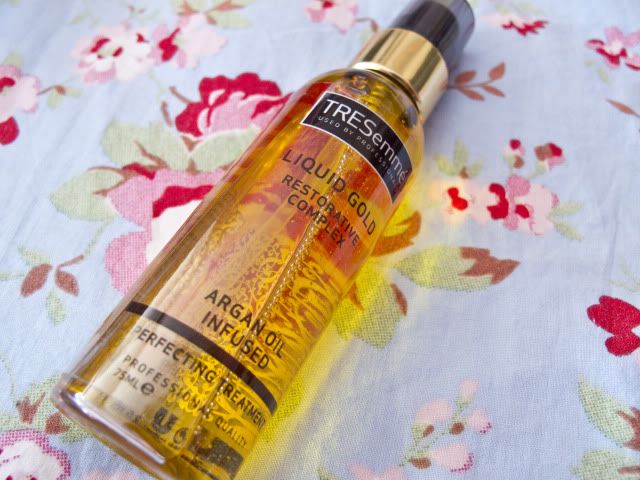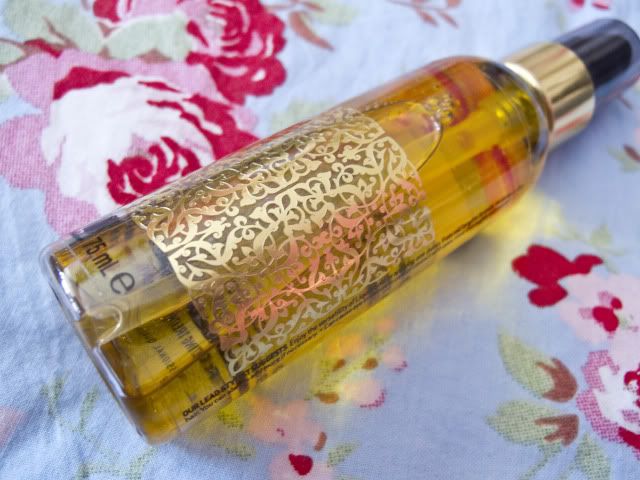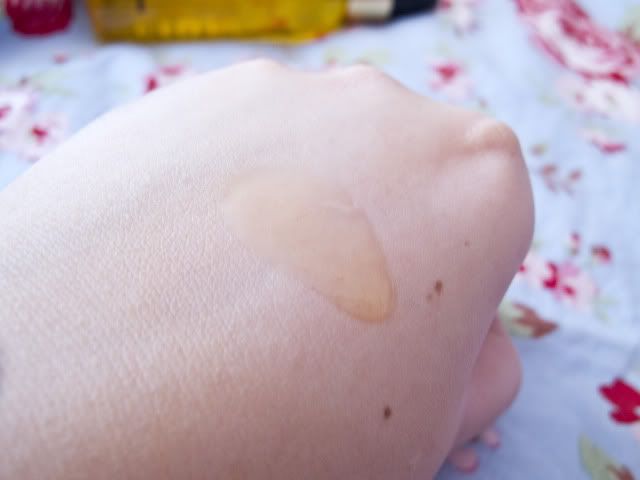 TRESemme Liquid Gold Restorative Complex: £6.99*
My hair absolutely loves any kind of oil treatment, I can't remember the last time I dried or styled my hair without using one. I've had this product for a while now and use it on rotation with a couple of other oil products. I find it quite a bit runnier than
Moroccan Oil
(review
here
!) and less pleasing scent-wise personally, but it's still nice - very light and girly whereas Moroccan Oil is a more masculine kind of fragrance I think.
Personally I tend to use quite a bit of product with my hair as it's so thick. I apply a 3-4 pumps to damp hair just before using a hairdryer to soak up some of the extra moisture so that I won't be putting excess heat on my hair. I usually then sleep on it, but if I need to wash my hair before going out I use another pump or so over dry hair to tame any wildness from drying. I also use the odd pump of product on the ends between washes to keep it looking groomed!
I really like the packaging, it feels really luxe but is plastic so there's no risk of it breaking unlike with my expensive counterpart! Talking of pricing, I think the cost of this one is fantastic at £6.99 (although the price may differ slightly, but this is what I have been told). I have been using this product in a more carefree manner compared to my pricier oils, because it is easier to replace without breaking the bank. I would 100% recommend this product to anyone looking to start using hair oil treatments or simply looking for a cheaper alternative. I'm pretty sure I'd buy this myself, except I doubt I'll be running out of it anytime soon so only time will tell!