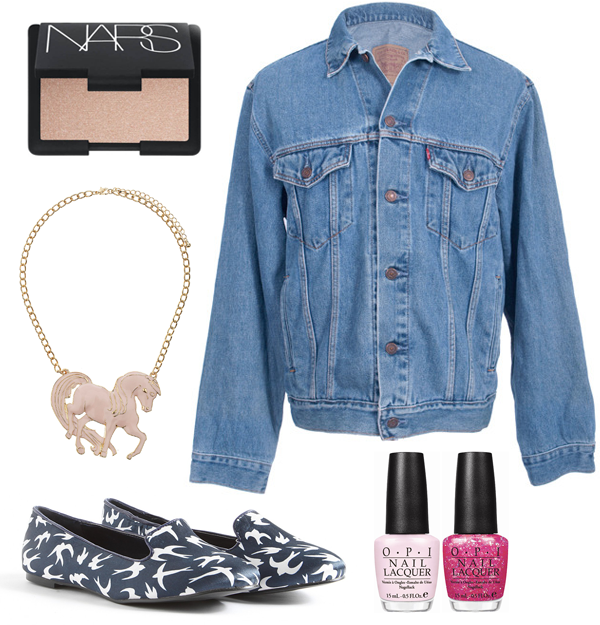 1, 2, 3, 4, 5, 6
001. I may have already ordered this already during the 25% student discount offer on
ASOS
yesterday. Oops!
002. Silly and cute which obviously means I need it! Looks like another beauty to pair with a collared shirt.
003. I have a normal denim jacket but after seeing my friend wear her boyfriend's oversized one I want to get a big one for myself. Scouring
eBay
for the perfect one! Or could maybe find one in a charity shop?
004. I really don't know why I haven't bought these already. I'm torn between the blue pair from
Missguided
shown or
these ones
from
Daisy Street
- either way, please make your way into my life pronto.
005&6. Some lovely new summery shades from OPI. Tempted to get the full sized bottles from a US seller on
eBay
like I usually do, but you can snap the mini set up for £6.75
here
!