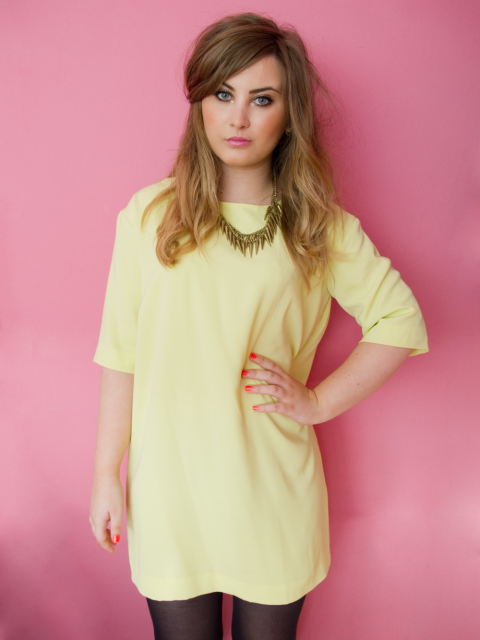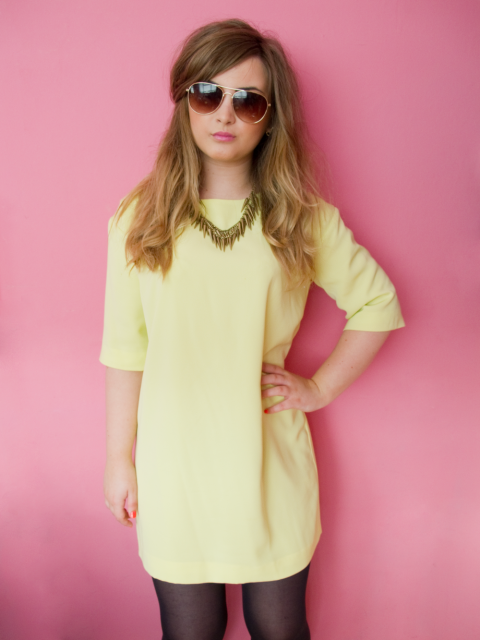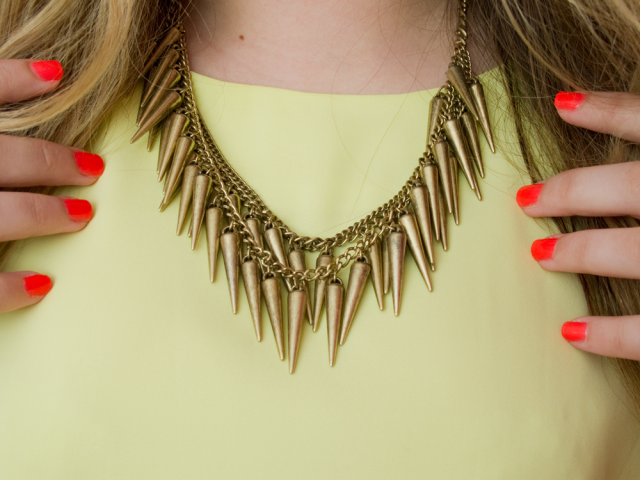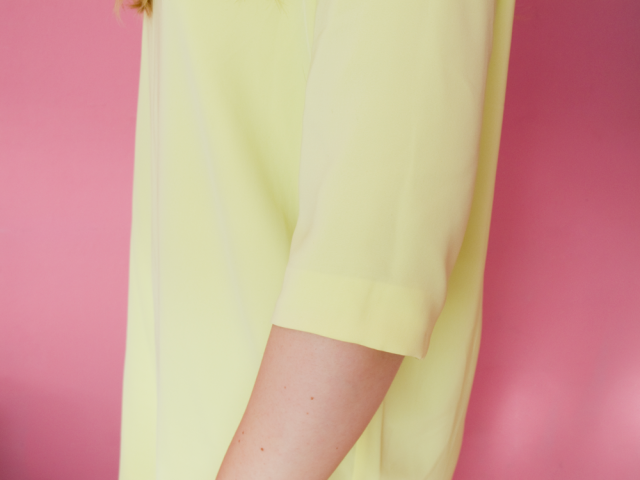 dress: ASOS via Style Compare*
necklace: eBay
sunglasses: H&M
nails: Models Own Hedonist
When I was asked if I'd like to take part in this month's
Style Compare
blogger style challenge, I was a little unsure when I was told the theme would be neon! The aim's in the name though, and I thought it would be fun to play around with a really bright piece to shake up my usual wardrobe of a black bottom half and some kind of printed shirt.
I chose this gorgeous dress from
ASOS
and was worried it might swamp me as I always find their sizing quite generous. In retrospect I think it looks really nice and doesn't drown me too much at all! It does work really well with a thin black belt too though (you can see me wearing it
here
), and personally I just wear it with my studded leather jacket so the colour can do its business - for want of a better phrase. When I first got it I thought a simple french manicure would be the perfect pairing for the dress but as this is a challenge I decided to go all out and neon my nails up too! I really love the finished look and threw in some gold accents to give it a luxe feel.
The actual challenge is to get the most votes, I'm up against some serious competition so not expecting to win but it would be lovely for you to show some support if you're a fan of my getup! Please vote
HERE
if you feel so inclined, and see the other bloggers doing this month's challenge. If I win I'll get a voucher for myself and also for one of you!