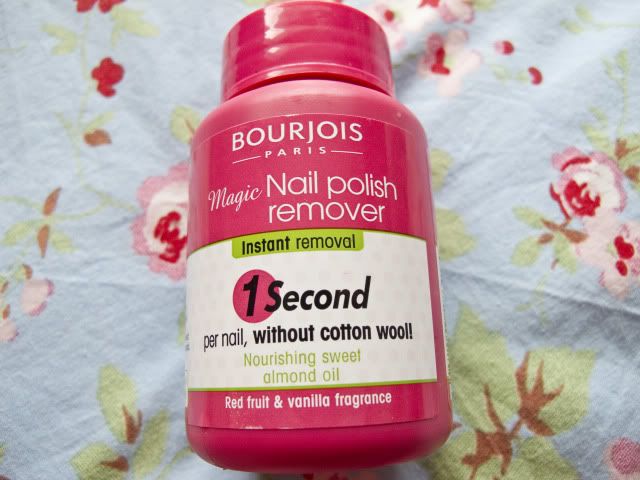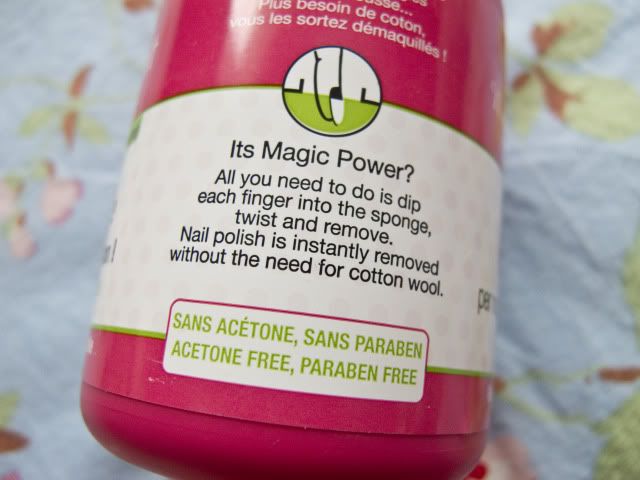 Bourjois Magic Nail Polish Remover: £4.99
You've probably heard all about this by now, but I thought I'd share anyway! This little pot of magic means I'm more willing to go crazy with nail colours as polish removal was the bane of my life up until recently. I don't know if I'd label it 'one second' but it really takes no time at all to get product off your nails, even with glitters it's easy peasy to get off although it takes a little longer! The idea of the product is basically a pot filled with nail polish remover with a sponge inside that has a hole in the middle of it. You stick your finger in the hole (...), wait a couple of seconds, twist et voila! Lovely clean nails. Also the smell makes it that little bit more enjoyable too, with the sweet fruity scent.
I'd definitely recommend this product as it means no wastage of cotton pads and also means no smears of colour staining your skin either (if you know what I mean by that). Have you tried this? What do you think?