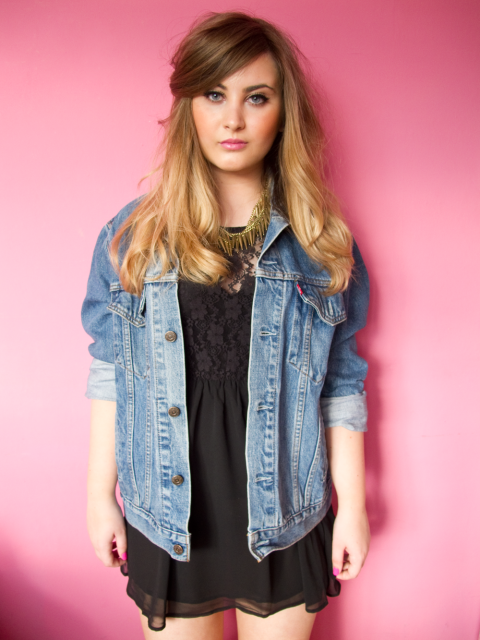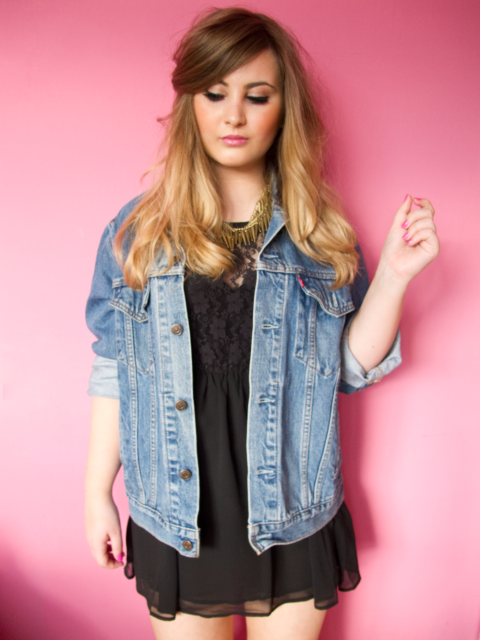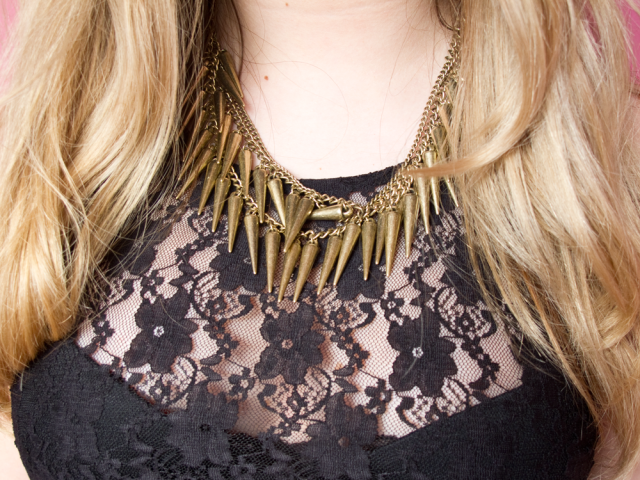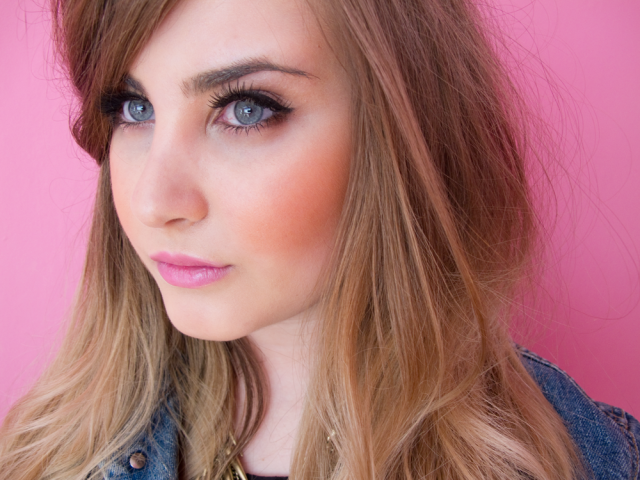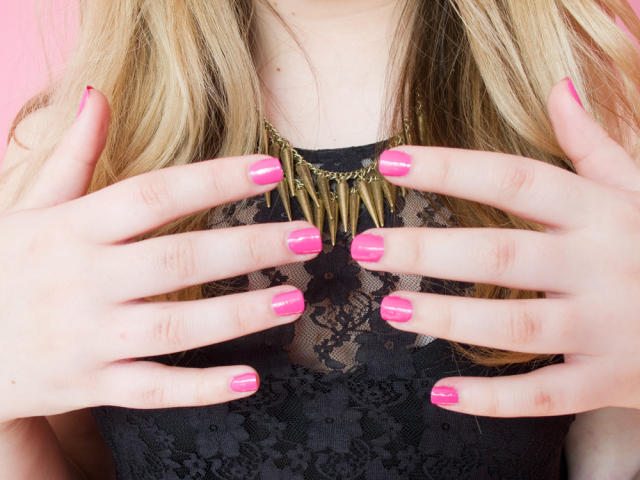 dress: Glamorous*
jacket: Levi's (via eBay)
necklace: eBay
nails: Paul & Joe Manekineko
Hello grumpy! Got a bargain jacket after
wanting one
for a while. It's a men's size large which is obviously VERY oversized but I quite like it! Really enjoying all the pockets including inside pockets (!!!) - what's with lack the of pockets in women's clothing? Or even worse in my opinion - pretend pockets. So disappointing.. why exist?
Rather pale so not showing off the dress at its best in these photos. Hurry up summer! The top half made of lace is actually completely see through so am wearing my trusty
corset vest
(bought it years ago, link is just to show what it looks like on its own). One day I may well dare to bear but for now this will do. I think I'll need to wear some kind of slip for the skirt part too as it's quite sheer too! Would be fine with tights though I imagine.
Any bank holiday weekend plans? Just work for me I'm afraid, then next week is 100% stress as uni deadlines approach. Ain't no rest for the wicked! Money don't grow on trees.