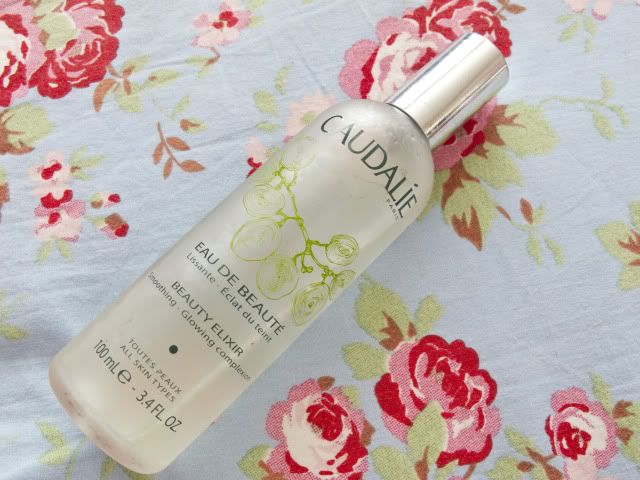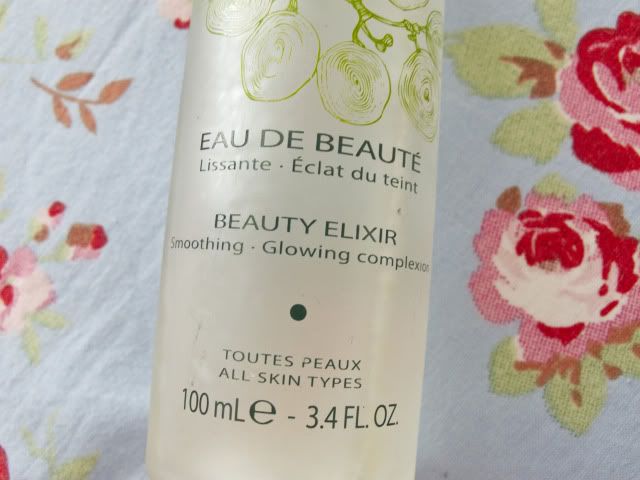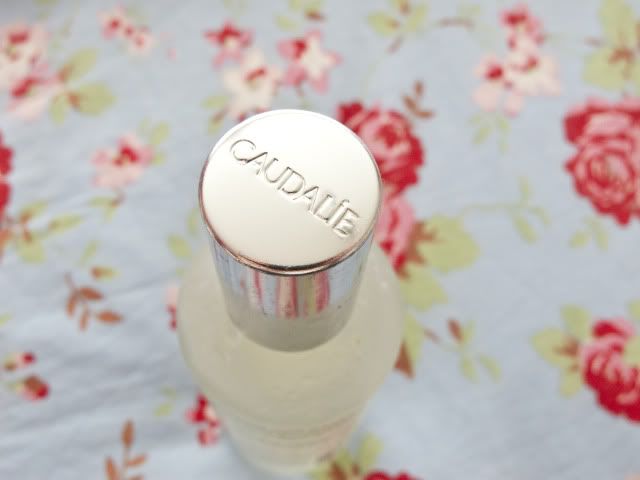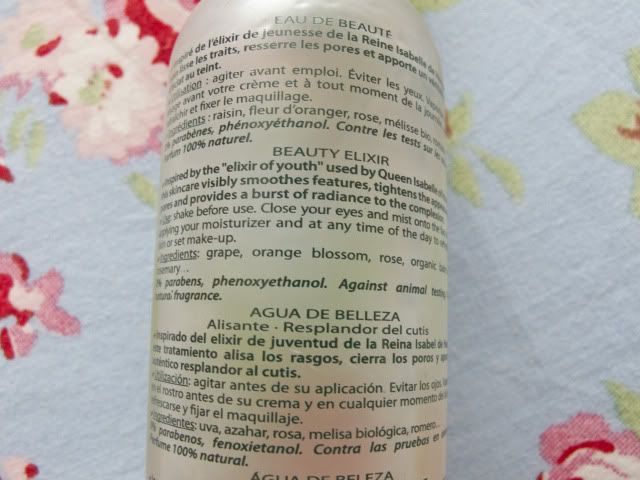 Caudalie Beauty Elixir 100ml: £28.80
Sorry if you've seen this a million times already - it seems to have blown up in the blogosphere lately - but I thought I'd add my two cents anyway!
Caudalie Beauty Elixir
is a toner/serum type product that you spritz onto your face before applying moisturiser but can also be applied over your makeup throughout the day to freshen your skin. The main ingredients are 'extracts of grape essential oil of rosemary, orange blossom and rose extracts, benzoin, myrrh essential oils of oraganic balm mint and mint' and personally I really don't like the smell, but I know it's a 'good' smell if that makes sense? The product is supposed to smooth, tighten pores and give a burst of radiance to the complexion, I'm not sure if I'm overusing it as I've gone through about a third of it in almost a month, and my skin leans towards the dry end of the scale. I do really like it though, it's probably a placebo but my skin feels refreshed after (I notice a tingling sensation) and it clears my mind a bit too. A spa in a bottle, if you will!
Have you tried this product? What do you think? I'd definitely repurchase but next time I'll be buying the
30ml version
as it's easier to pop into my bag for on the go. Are there any products similar to this that you'd recommend?