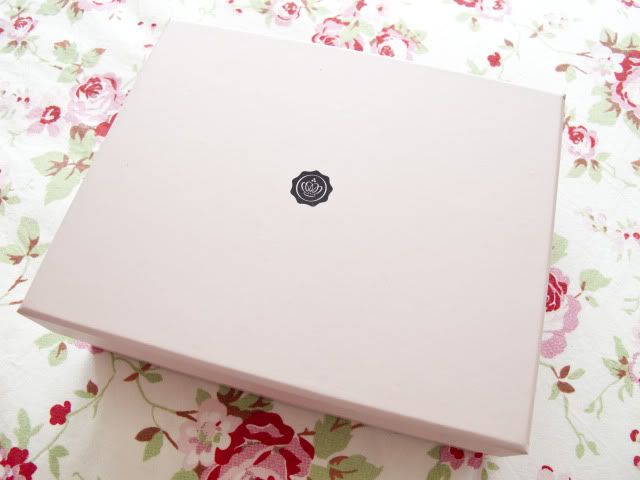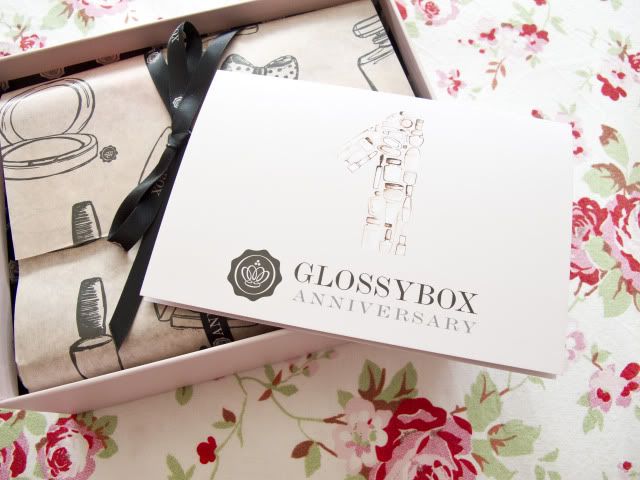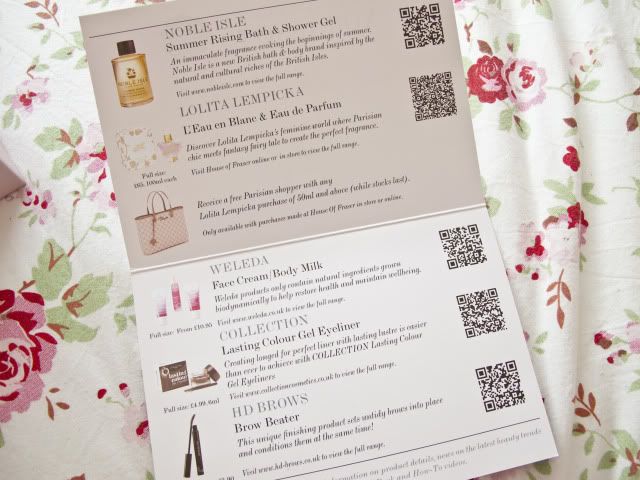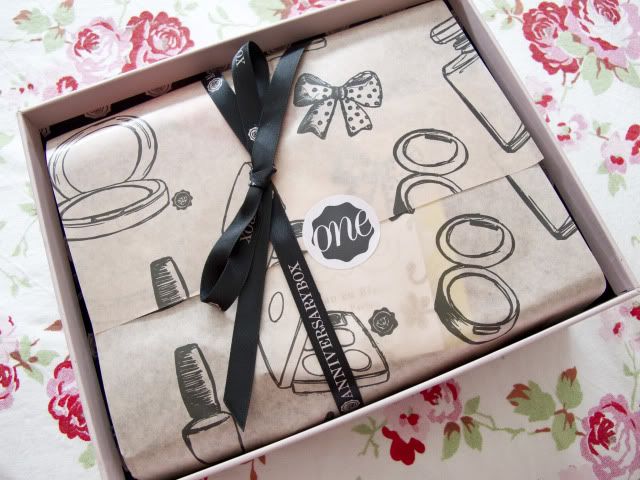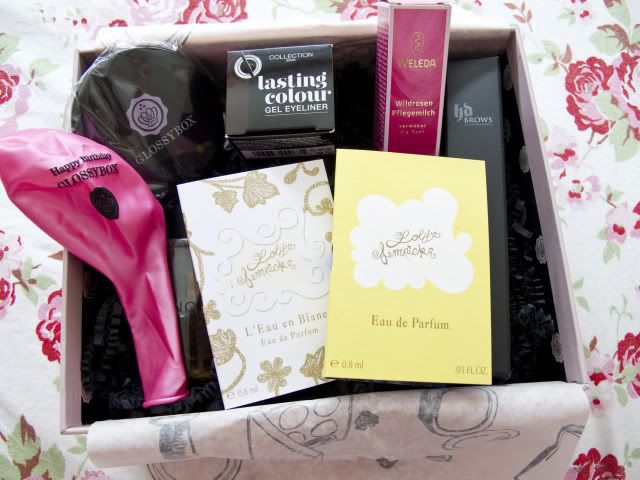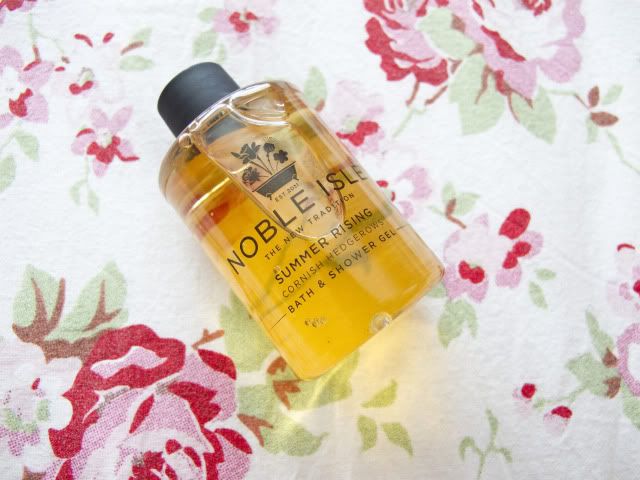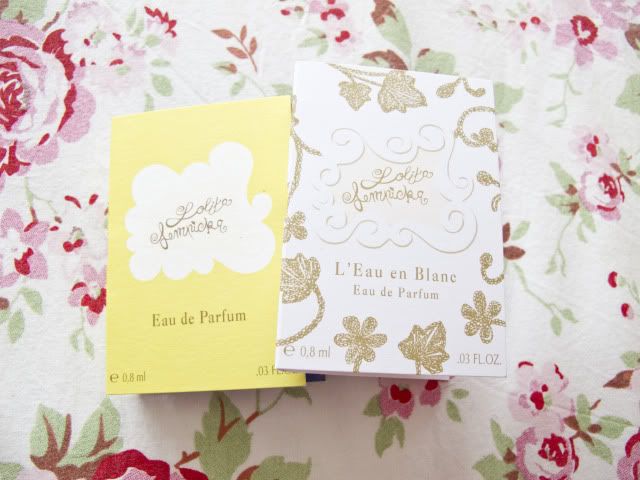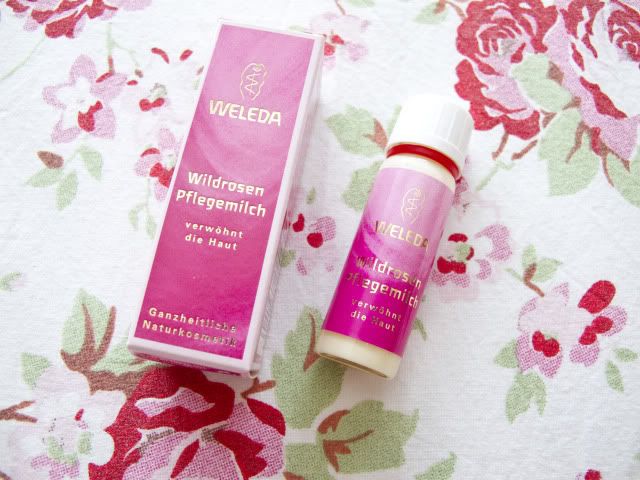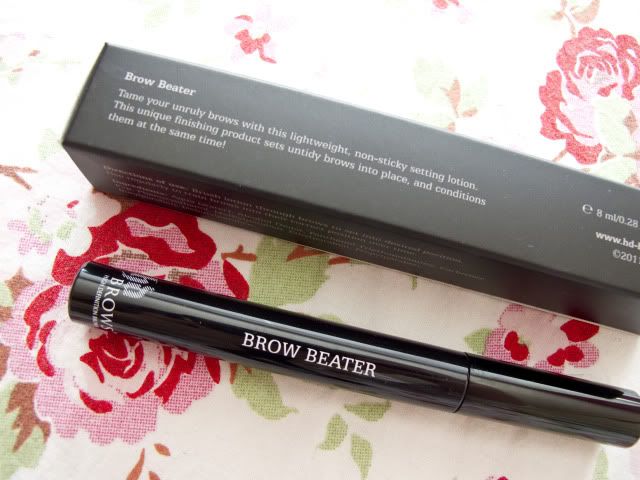 Noble Isle Summer Rising Bath & Shower Gel, Lolita Lempicka L'Eau en Blanc
& Eau de Parfum samples, Weleda face cream/body milk, Collection Lasting Colour
Gel Eyeliner,HD Brows Brow Beater via GlossyBox*
I can't believe
GlossyBox
are a year old already! Lots of people have been excited about the contents of the 'birthday box' so here we are! With this month's box you get an extra little mirror as a gift as well as a balloon to celebrate. My dog loves playing with/popping balloons so I blew it up for him straight away!
I don't usually care for shower gels in beauty boxes, but this one smells absolutely lovely and is described as 'an immaculate fragrance evoking the beginnings of summer' which is so perfect for the weather we're getting at the moment! It doubles up as bubble bath too which is always a winner for me as I prefer baths and always use bubbles!
The Lolita Lempicka fragrances aren't my usual choice of scent but they have definitely grown on me. They're both musky and sweet, with the new L'eau en Blanc perfume being a bit softer, I'm rubbish at describing smells but if you like the sound of that or have smelled this scent before and liked it keep your eyes peeled for tomorrow's blog post!
I'm not sure if the colours of the eyeliner will be varied in boxes as my product card has a picture of a brown pot too, so I'm going to assume everyone will get the same for now. I think a lot of people might initially be disappointed with a brown liner but it's an intense dark chocolate brown and I find brown liners make my blue eyes stand out more so I'm glad I got this. I can't vouch for its longevity though as I haven't worn makeup since the change in weather!
I'm not fond of rose scents at all so the Weleda body milk (I'm guessing by 'milch' as there was nothing in English on my packaging) isn't my top pick from this month's box, but I do like other Weleda products I've tried so I will still use this. (EDIT: Apparently the product is both for the face and the body, ohai multi-tasking!)
The HD Brows Brow Beater may well be the 'top' product in the box for most people this month as it's a current and popular brand. I think it's just a glorified clear mascara - although it conditions the hairs as it sets - but seeing as I've been meaning to buy one of those for my brows I'm really pleased this was in the box!
What do you think of the birthday box? Are you a
GlossyBox
subscriber?