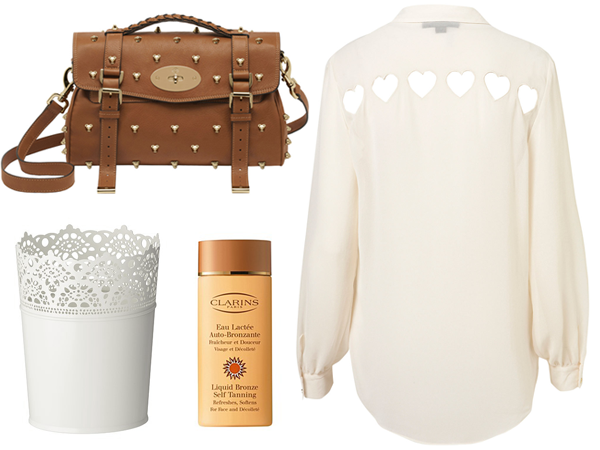 1, 2, 3, 4
001. You are right to be thinking 'be serious' at this because look at that sickening price tag. So cute though.
002. Shouldn't be considering getting this because it's so plain and so expensive at the same time. But I am!
003. Need some pretty storage solutions for bits and pieces around my room, a few of these cheap and cheerful plant pots will be making themselves at home in my room after my next trip to IKEA.
004. May have already bought this today on my lunch.. after my work pal commented on my white bits where my sunglasses had rubbed off my tinted moisturiser. Operation bronzed babe is a go! (Debenhams 10% off ends tonight!)