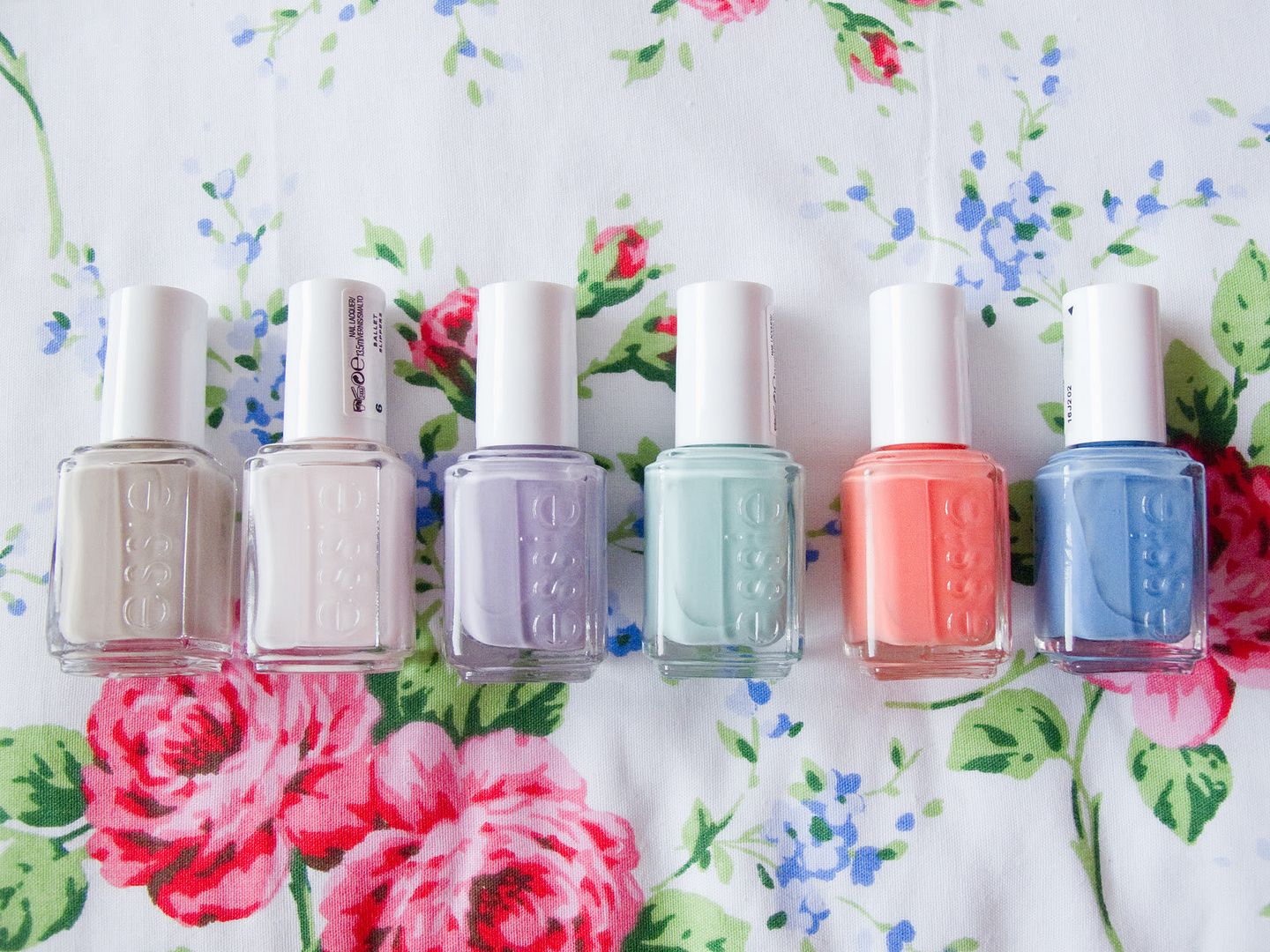 Essie diffusion line nail polishes: £7.99 each
L-R: Sand Tropez, Ballet Slippers, Lilacism,
Mint Candy Apple, Tart Deco & Lapiz of Luxury
Essie, an American brand, was always a name in the world of nail polish that I was curious about. Around a year ago I got a bottle of Ballet Slippers and found it to be streaky and hard to work with because of the thin brush. About a month ago I got wind of a diffusion line coming to
Boots
and Superdrug in the UK and apparently the brush was going to be wider and better to apply with. Curiosity got the better of me and I decided to take the plunge and get a few bottles! After my first visit I went back for more and now have a grand total of 6 bottles. I don't think it would be too far-fetched to say I probably have all of these shades or thereabouts in my collection already, but I couldn't resist!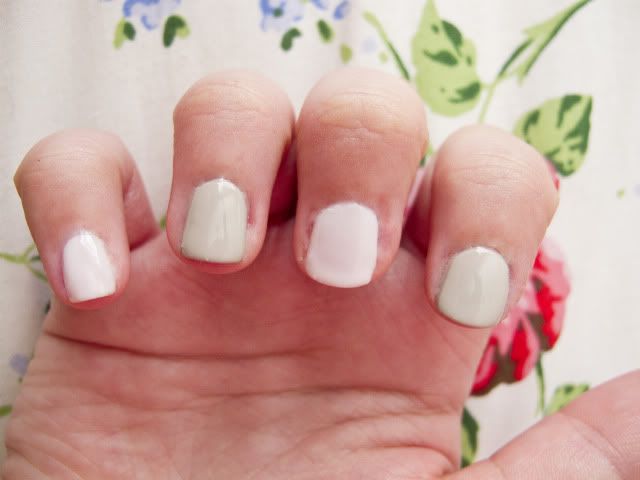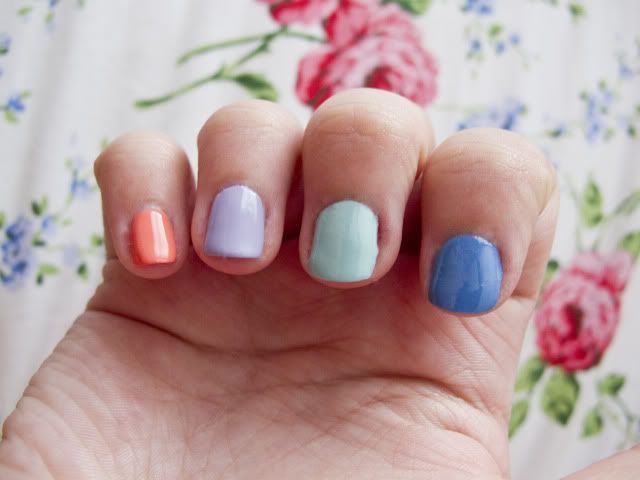 Left: Sand Tropez & Ballet Slippers alternated
Right: Tart Deco, Lilacism, Mint Candy Apple & Lapiz of Luxury
I've been wearing
Ballet Slippers
and you can see it more in a
recent outfit post
and I just love it. Pretty pointless as I have an old version of the same thing, but the brush applies like a dream so I'll probably top the new bottle up with the old polish! It's a shade that just looks really groomed and girly without being too in your face. It also goes with everything but I prefer to wear it when I have a bright outfit on, particularly neon as it doesn't clash!
Sand Tropez
is a creamy, non-offensive light beige that I'm looking forward to wearing on my toes! Another neutral, so something I can see myself wearing a lot and for those times when you need to get dressed quickly and go without worrying about your nail colour looking weird against your outfit (just me)?
Tart Deco
is a shade I'd heard a lot about, and always wanted to try it. I haven't worn it properly yet but it is beautiful, a perfect summer colour! It's a really fresh peachy shade without making your skin look dull or sick.
Lilacism
doesn't really look like anything special, but a lot of the lilac polishes in my collection lean either too pink or too blue. This one sits nicely in the middle, and is probably one of my favourite colours ever!
Mint Candy Apple
is a cult favourite - I saw a
WAH Nails
segment on TV a while ago where the shade was reported to be the #1 asked for colour by customers and always sold out the quickest! I can totally see why, it's a beautiful light green that seems like it should make your skin look awful but somehow it doesn't! So lovely and crisp.
Lastly we have
Lapiz of Luxury
, which is a lovely shade although it seems to turn out really dark on me. It reminds me a little of the blue you'd find in porcelain print. I think blue looks amazing with a dark tan, so I can't wait to wear it when the sun comes out again! Or should I say if it comes out again this side of Christmas.. ?
All the polishes apply thick and opaque and need 2-3 coats to look completely perfect. I am in love! I'm running out of storage space for my polishes so these ones are currently sitting very pretty on my dresser! Have you tried the new diffusion range yet? Are there any shades I should look out for in particular? I have my eye on
Splash of Grenadine
..