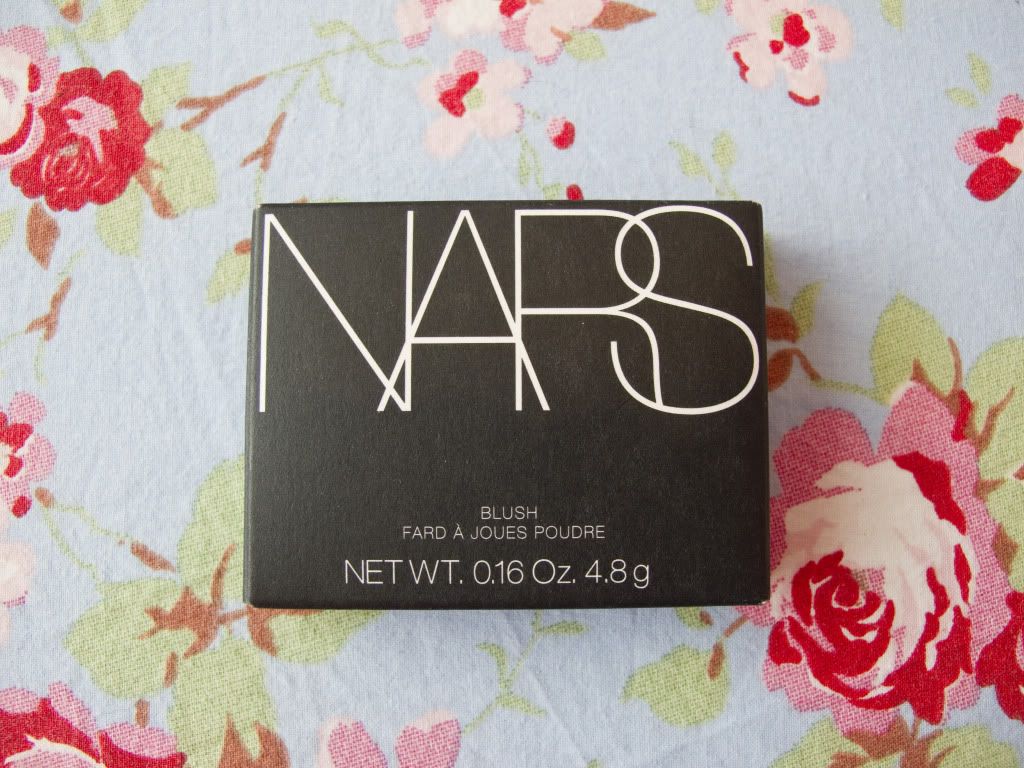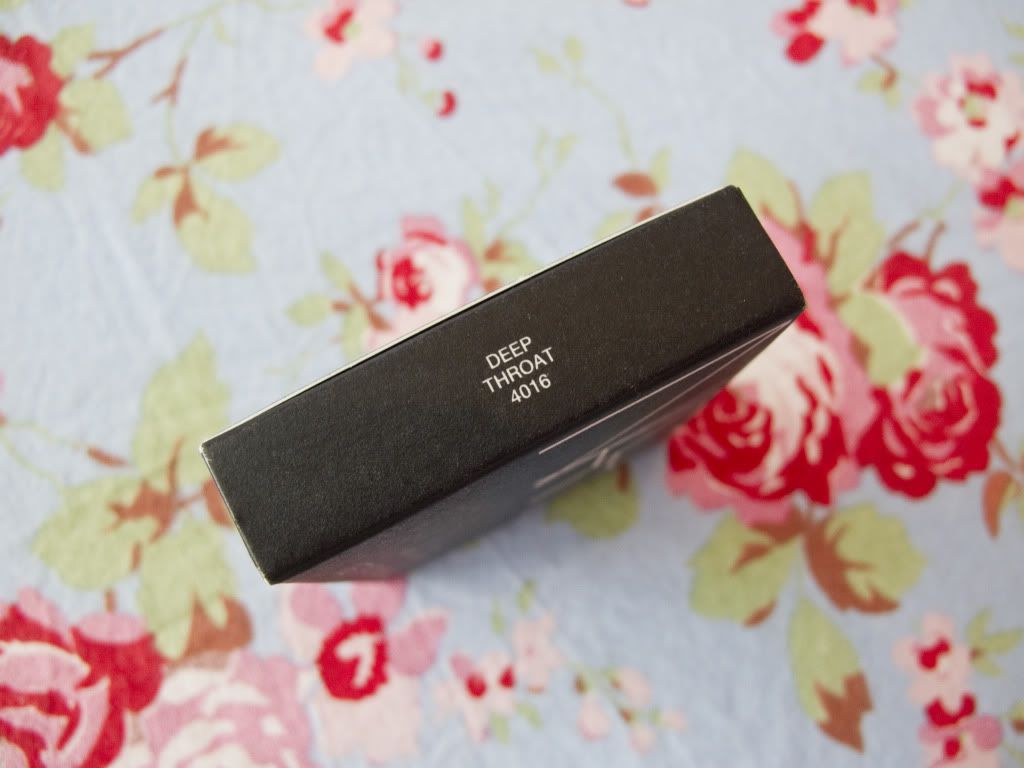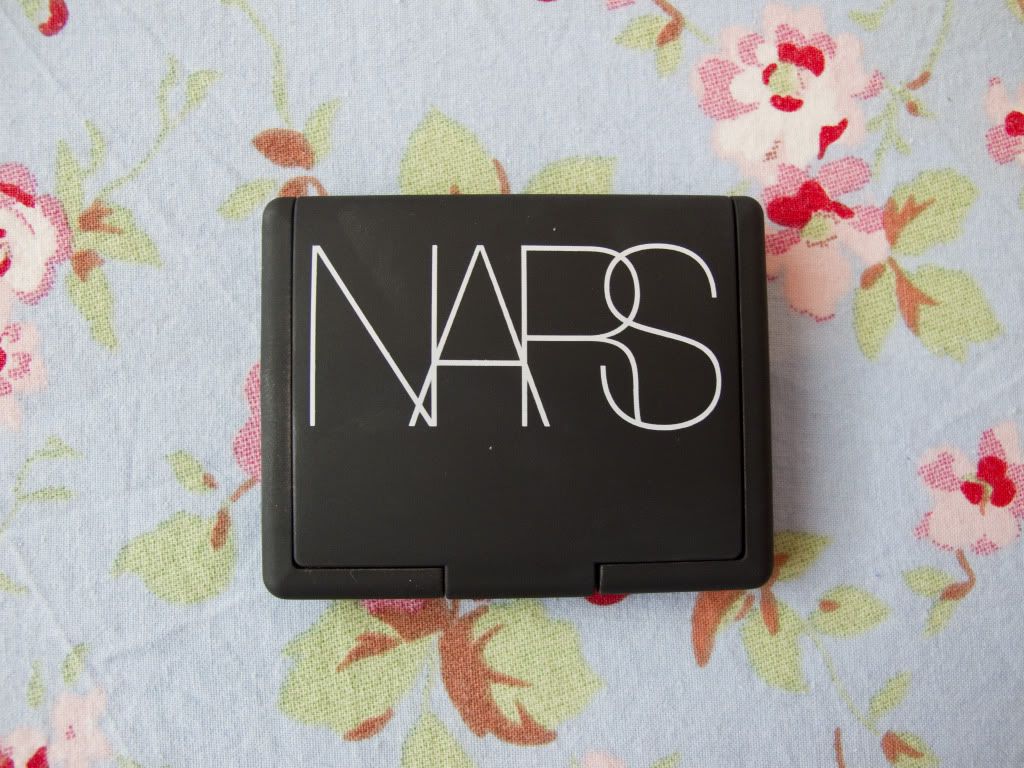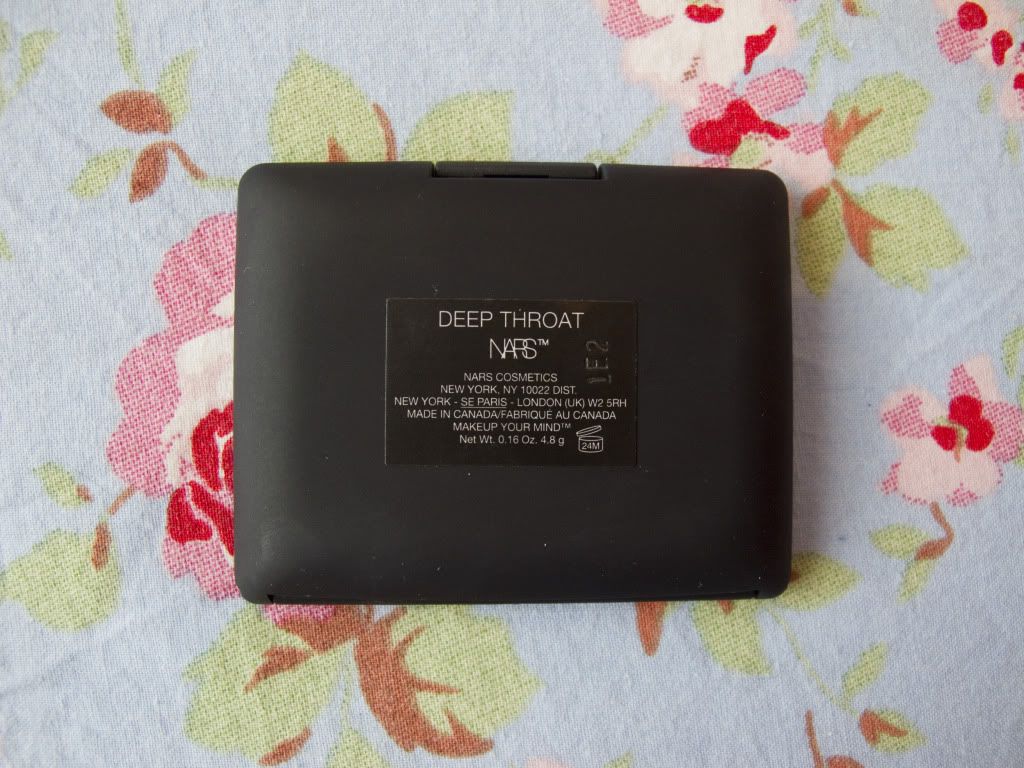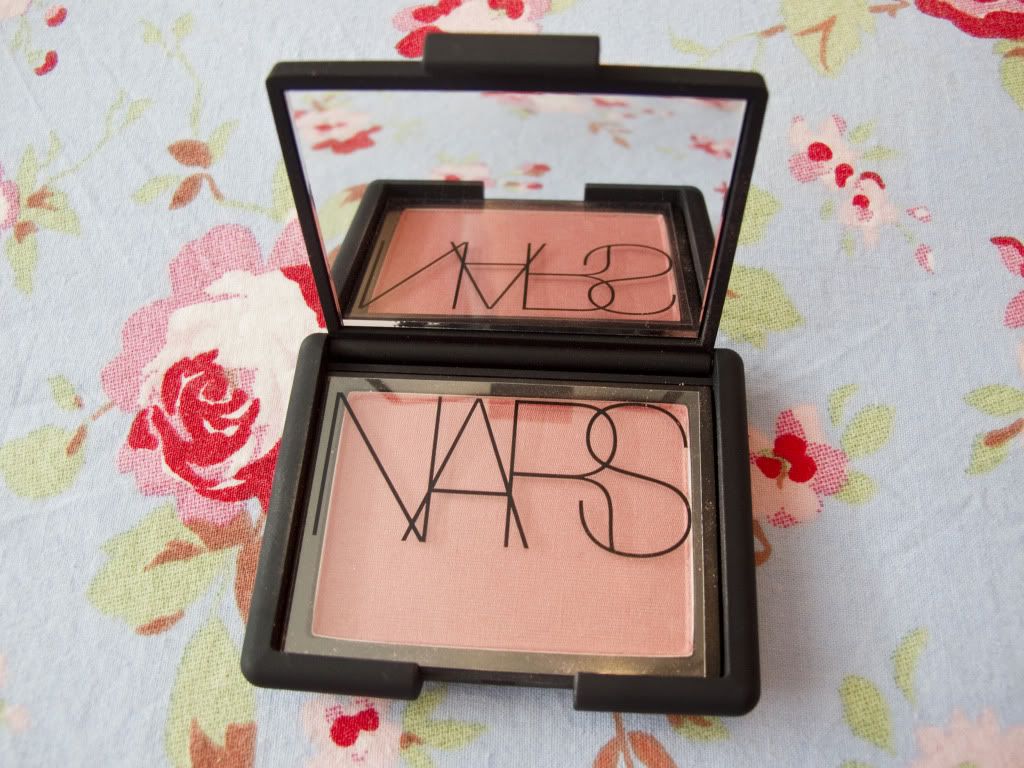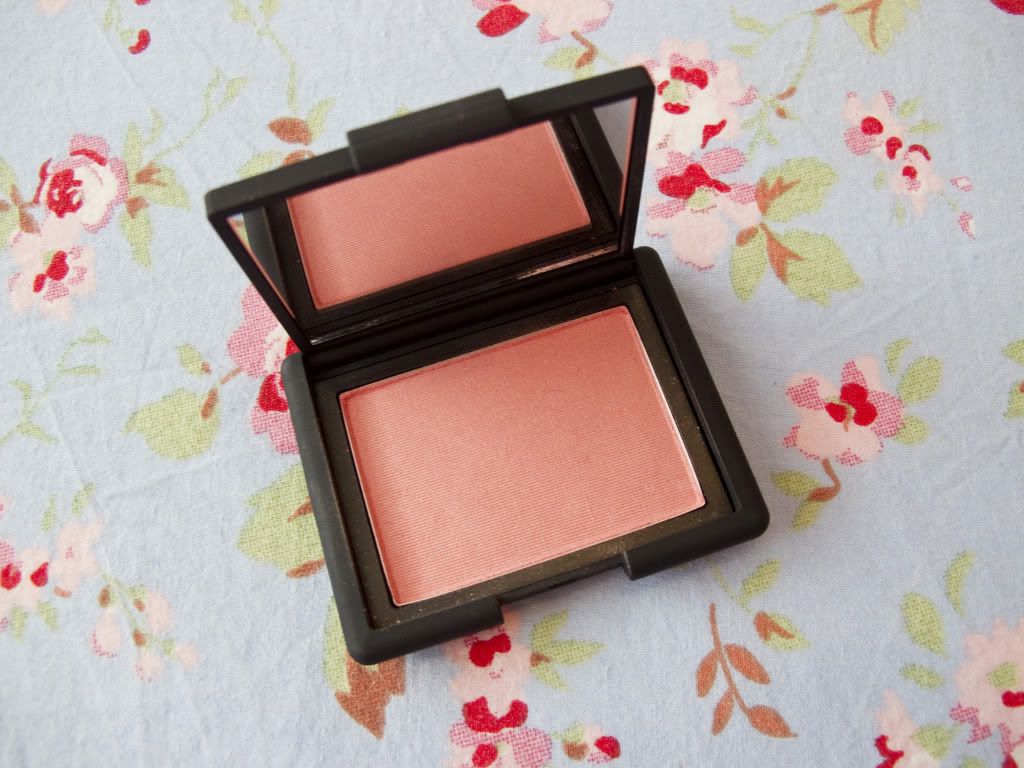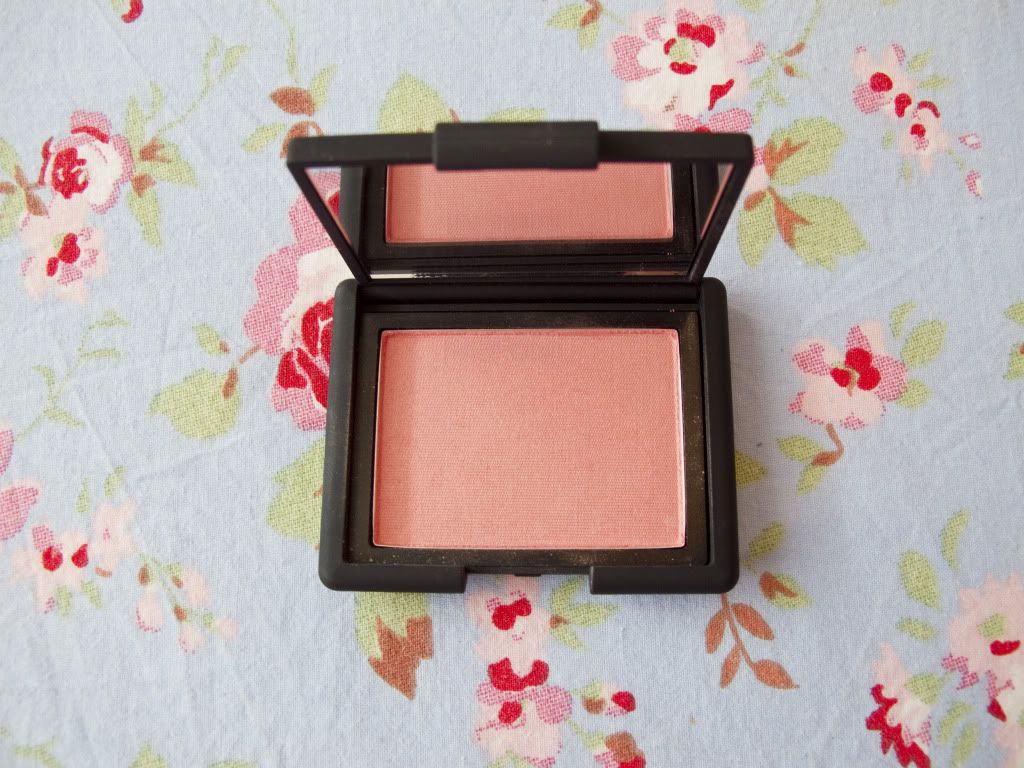 NARS Deep Throat blush: £21
Deep Throat (stay with me here!) is a powder blush described as 'peach with shimmer' which personally I find much more pink than peach - for reference I would call
Gina
a true peach personally! I've wanted this shade for a while and finally got it applied in Selfridges last week. The MUA - the campest French guy ever, he was awesome (!) - wanted me to go for
Gaiety
which did look nice but as I'm prone to blushing easily I like a warmer shade to balance it out.
I love the slight hint of shimmer in this - perfect for when you don't have enough time to apply highlighter, but it also works just as well with one. NARS blushes like this work especially well with NARS highlighter powders (who'd have thought..), my cheeks are loving NARS products lately it seems! It's really easy to build up the intensity of the shade or just apply lightly for a wash of colour. I tend to do the latter with this one as it's quite pink on me!
If you're after one of these blushes but aren't sure which shade to go for, I'd definitely recommend this one. Everyone says
Orgasm
is the best, which I have and do use/enjoy but the shimmer in Deep Throat is much more subtle so it's a lot harder to go overboard with it. My eyes look green in the photo, but the blush shade is true to life I promise!
Have you tried
Deep Throat
? What's your favourite blush, NARS or otherwise? Cream? Powder? Let me know!