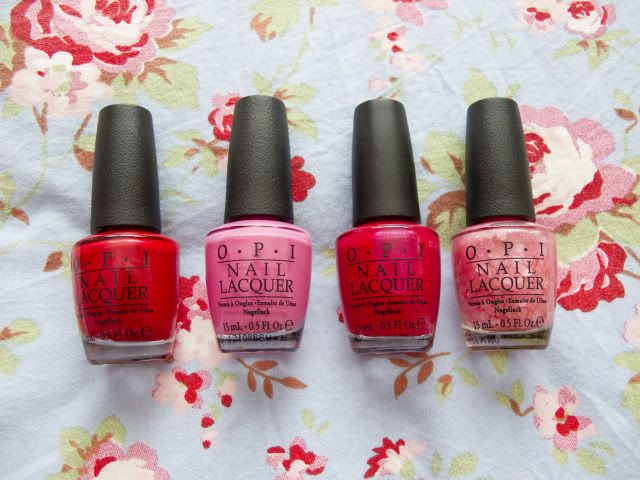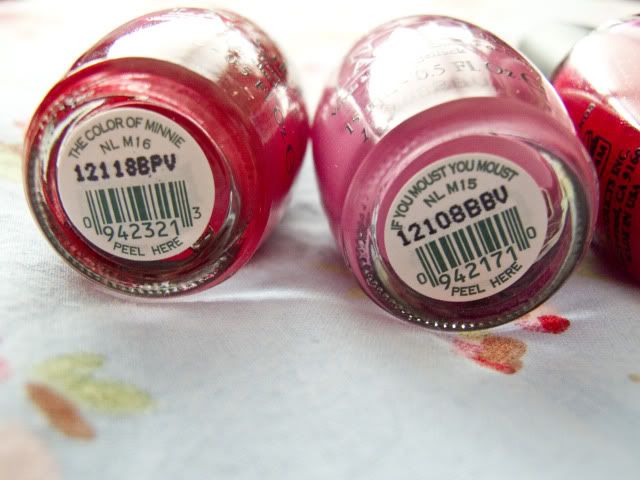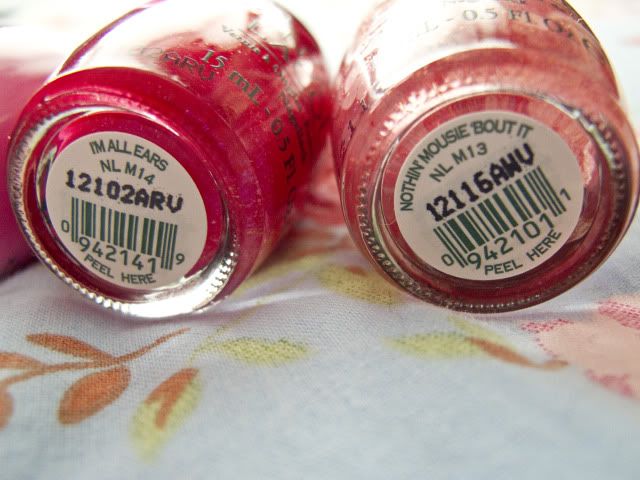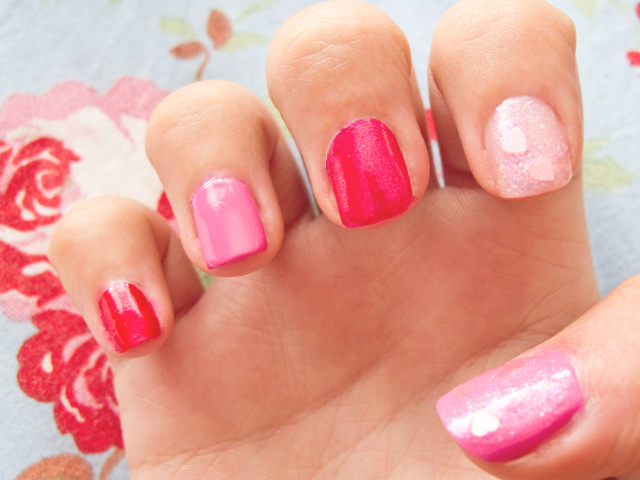 OPI Vintage Minnie Mouse collection: £11 each
L-R: The Colour of Minnie, If You Moust You
Moust, I'm All Ears, Nothin' Mousie 'Bout It
This is a collection I've been waiting to get my mitts on for absolutely ages. It's rare that I can resist an OPI collection and usually give in (I get mine from eBay though - check sellers for reputable feedback before buying and remember customs charges!). I haven't indulged in a whole collection since the
Pirates of the Caribbean
one though so a splurge was in order! All shades are in the pink/red family but are quite different from each other at the same time.
The Colour of Minnie (
You had this little mouse at "red."
) is a bright shimmery red. I don't actually have that many reds in my collection and I know this will come in handy! I do prefer a creamy formula for reds but still.
If You Moust You Moust (
You gotta pink what you gotta pink.
) is a beautiful cool bright pink. It reminds me a lot of
MAC's Naughty Sauté lipstick
for the nails. Probably my favourite and most wearable (personally) shade of the four.
I'm All Ears (
Tell me how much you love this magenta shimmer.
) is a hot pink shade that seems a bit like jelly, and has blue/purple shimmer. Not my usual choice of shade but I love the finish and it would look great on the toes!
Nothin' Mousie 'Bout It (
Don't squeak it—SHOUT IT! This confetti light pink is tops!
) is a light pink glittery topcoat with iridescent pink glitter and heart shaped confetti. The idea of it is just beautiful, if a little 5-year-old (which is what attracted me to it!) but unfortunately you don't get as much heart glitter as you'd expect with each stroke. It's relatively easy to 'blob' the hearts on lightly and brush over with the polish to secure them though, so I'm happy.
All polishes take 2-3 coats to look perfect and opaque, I'm so happy I got these! You can also get the quartet in a
mini pack
if you're not sure about committing to the full size bottles! What do you think of the collection?