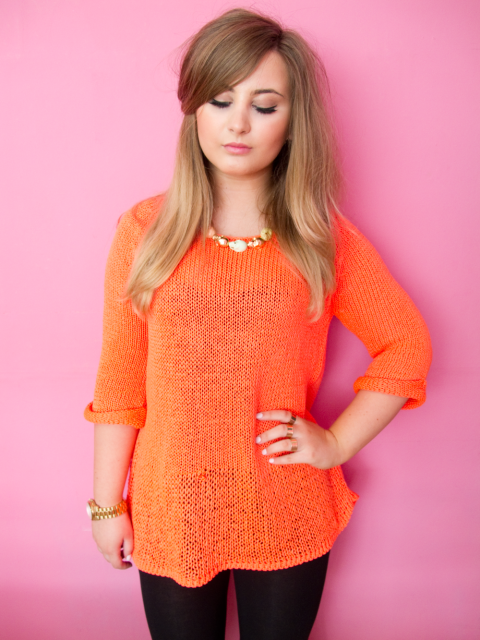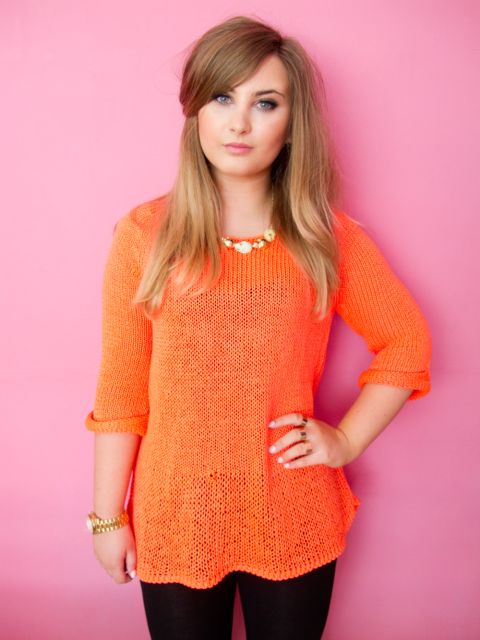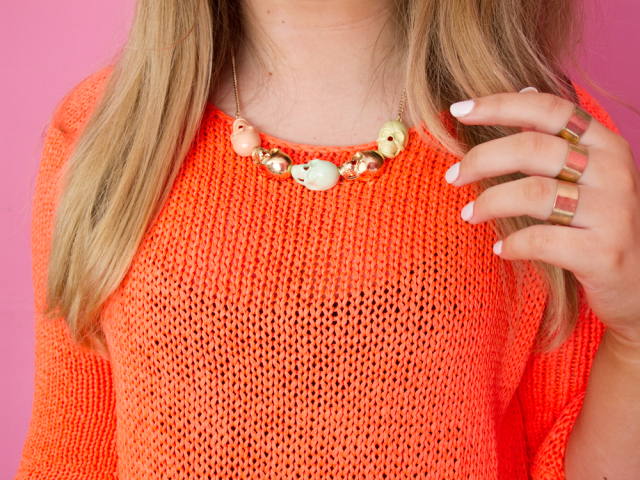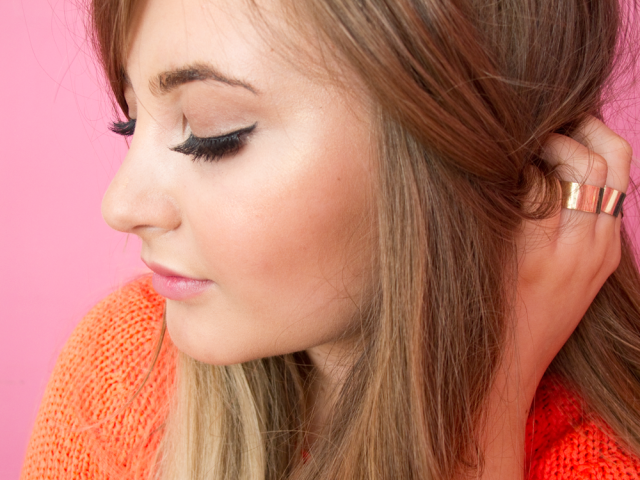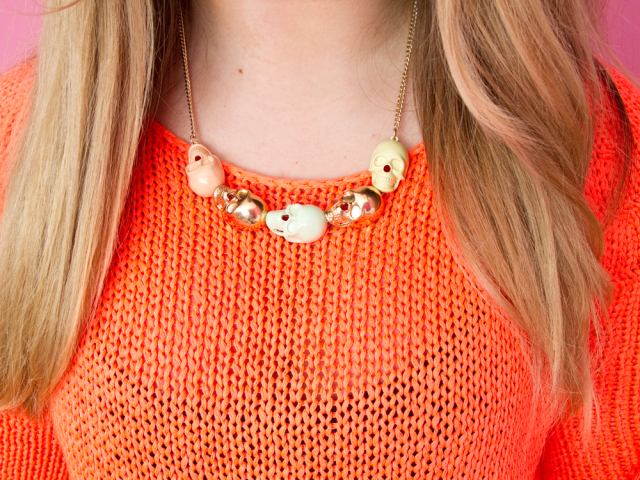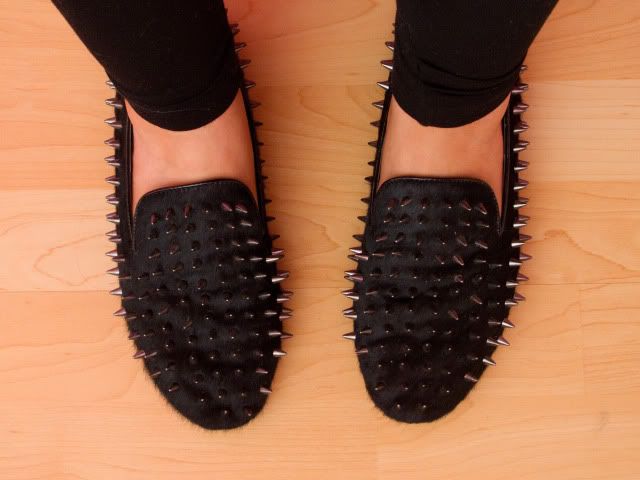 jumper: Topshop
leggings: Primark
necklace: Topshop
rings: ASOS
nails: Essie Ballet Slippers
watch: Michael Kors
studded slippers: SHEINSIDE*
So here I am in case anyone forgot what I looked like! I've got a checklist of outfits to post because it's been so long since I last took photos of myself, so watch this space! I'm so annoyed that the colour of the
jumper
t hasn't transferred to screen properly, blame the pink (soon to be white hopefully!) wall as always. It's an amazing pinky-orange-coral neon in real life, and at first I was going to be sending it back because of the length but you can actually stretch it quite easily so now it's suitable enough to wear with leggings! For reference it's a size 10!
I absolutely love how these loafers look. I get so many looks when I'm out (for instance the other day at Costco, two shameless old ladies were talking about how insane they are - kids these days eh) but they are surprisingly comfortable if you wear plasters on the back of the heels. They've made me bleed a couple of times but I think it's the same for all new shoes I get! I prefer the sturdiness of them to the
Vectra
slippers, and they're just badass!
I've bought a few
Essie
nail polishes recently, I think I might just do a post on all of them at some point this week! I actually have this shade in my collection but wanted the new bottle as the brushes are just amazing! I think I used about 4 coats for this application, but they are false nails so I'm not sure about application on natural talons.
What have you been doing for the Jubilee long weekend? Anything royal or just enjoying a couple of extra days off? Make sure you enter my
giveaway
for Lolita Lempicka fragrances if you haven't already as it ends tonight!
PS. GUESS WHO I'M GOING TO SEE THIS WEEKEND!! (post title is a song title!)