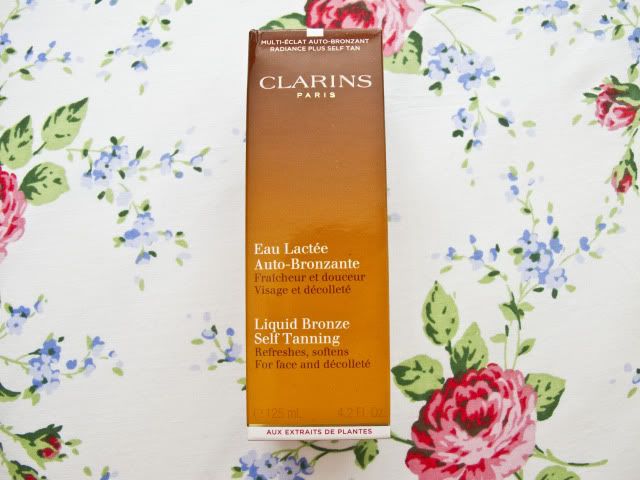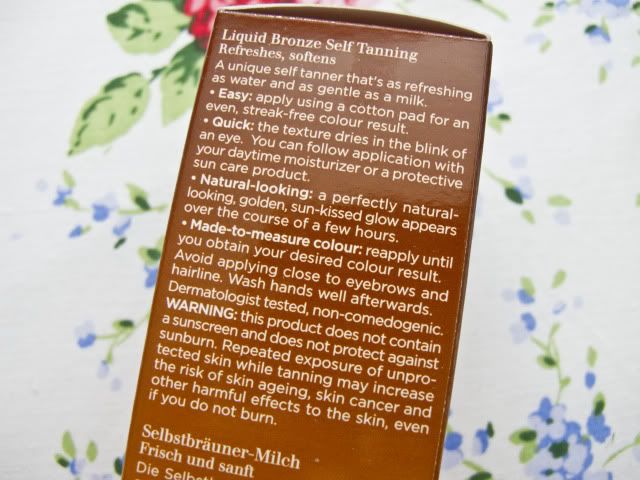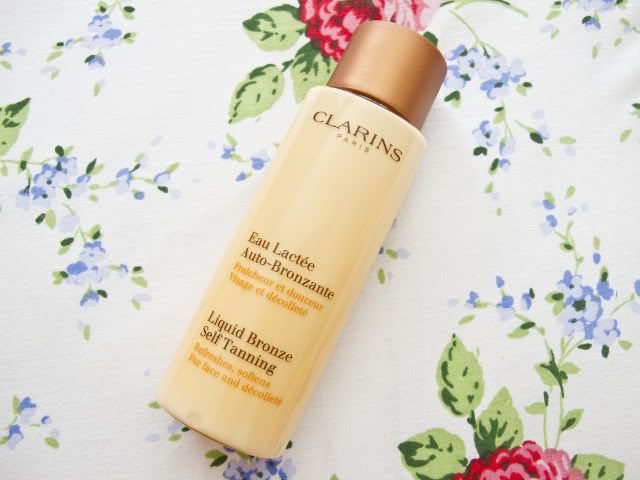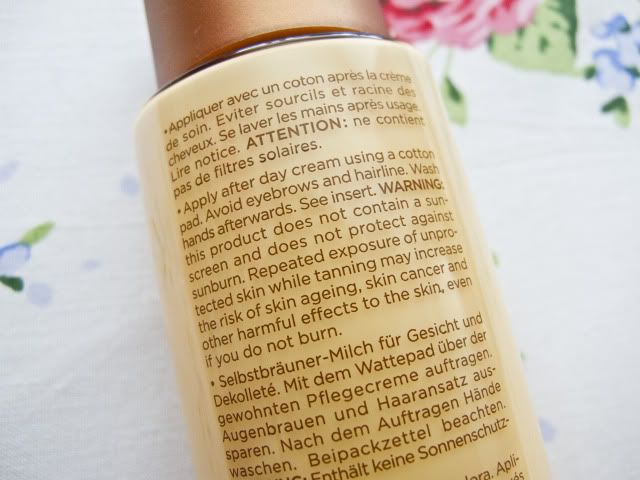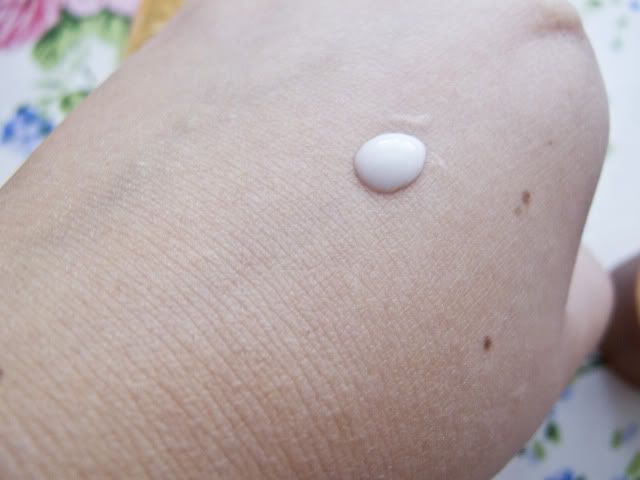 Clarins Liquid Bronze Self Tanning for Face and décolleté: £17.50
Being quite pale naturally and without a hint of British sunshine in sight, I am definitely partial to a good dollop of fake tan. The thing about that though is that while it takes about a week to fade from my body, the daily cleansing and exfoliating of the skin of my face means the colour goes from there before anywhere else. Try matching your face to your body with foundation and wait for the slightest increase in temperature and you have arrived at patch central.
The
Clarins Liquid Bronze Self Tanning for Face
is a milky lotion with a fruity scent. I personally apply it with a cotton pad after moisturising, or I guess it could be mixed with moisturiser and then applied like that. The product is colourless when applied, but because of the light consistency it's easy to make sure your skin is covered. This product doesn't break me out at all - a problem I can sometimes get with fake tan for body - and leaves a subtle healthy glow. My skin tone in my opinion can look quite uneven so this also balances it out a bit.
It's not going to be a life changer - as the result isn't drastic - but I really do enjoy using this and would probably purchase again when there's some kind of points offer at Debenhams (standard!). I use probably a 10p sized blob of this mostly every other night or whenever I remember. I haven't had any problems around the hairline/eyebrows either.
Have you used this product? Do you have a favourite fake tan product for the face?