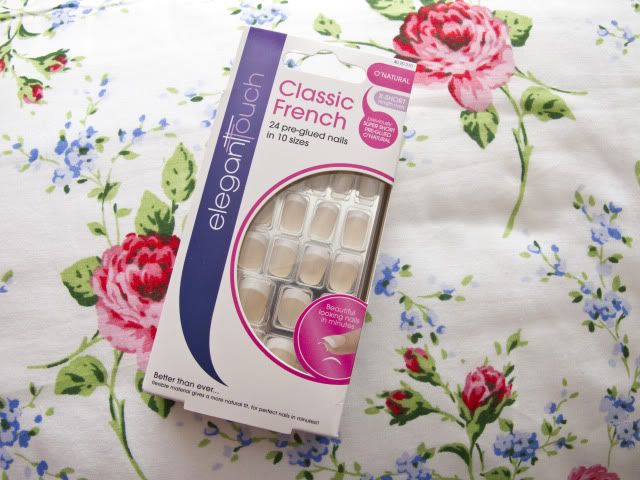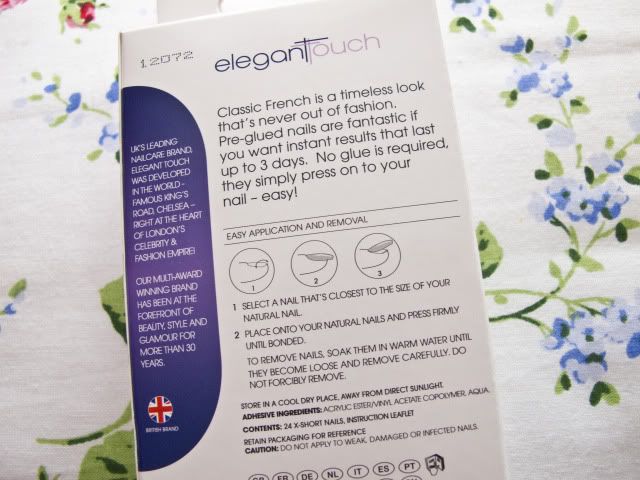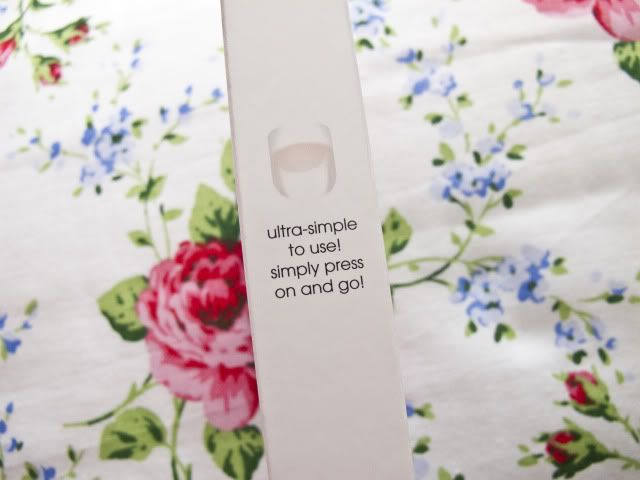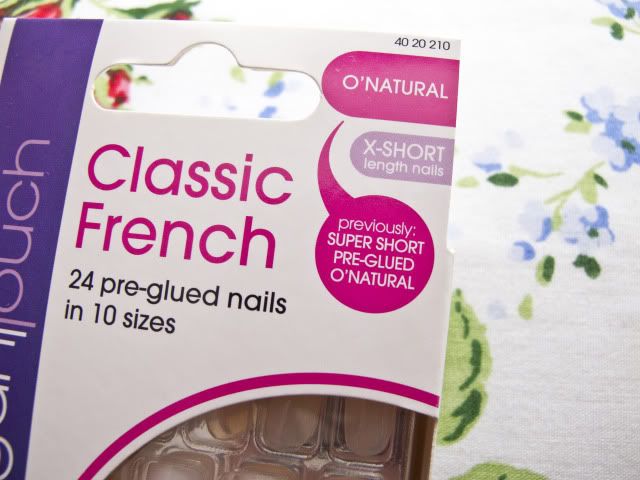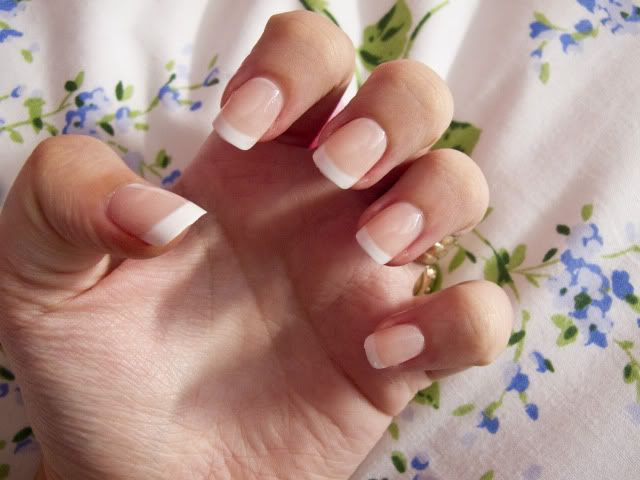 Elegant Touch Classic French x-short pre-glued nails in o'natural: tesco (£4)
What a mouthful! I was doing the food shop with my mum a couple of weeks ago and just so happened to stumble across the beauty aisle (that's my excuse) and saw a bunch of false nails were on offer. I picked up a couple of boxes thinking it was a really great deal but didn't realise they were pre-glued! I much prefer the ones you glue on separately as I am used to them and take comfort in having my own bottle of glue with me at all times in case one pings off! I was also more excited over the extra short label as usually you can only get such a length if they have tiny white tips I've found.. anyway, these were easy enough to apply, but because I have quite short nails the sticky substance overlapped so any dirt under my nails would make the glue darken and look really grubby. I also didn't find them to be extra short at all so I dread to think what a short or medium set would look or feel like on me!
I think the finished look is really nice, natural and polished but for me personally I couldn't hack the feeling of them for more than a few days - you could easily bend them where the glue wasn't on each false nail right to the edge so it was like they could fall off at any moment even though they were pretty secure. Every time I messed around with my hair a few strands would creep under the gaps of the nails and get stuck! I think these would be great for a party or something, or a day occasion for people who aren't used to false nails and don't like the idea of applying a strong glue to their natural nails. Have you tried these? What do you think of them? Any recommendations/tips are welcome!