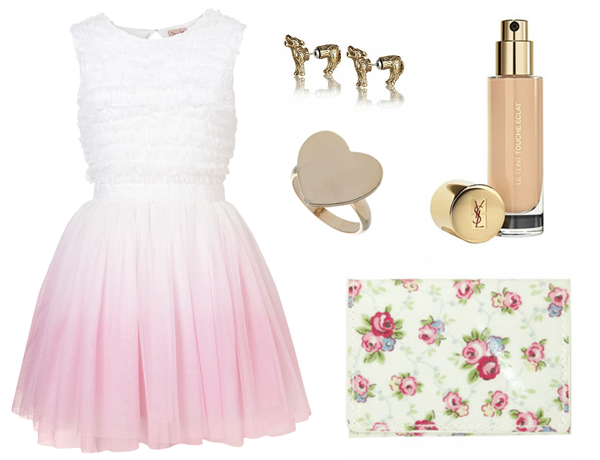 1, 2, 3, 4, 5
001. This dress is so Carrie Bradshaw and I've been eyeing it up for weeks and weeks now! The back has a cut-out though so it's definitely a no bra zone! Soon my pretty..
002. I already have tigers and unicorns but love wearing these kinds of studs so need these dog/wolf ones naturally!
003. Pretty standard.. can never have enough pretty rings!
004. Trying a sample of this out at the moment and liking the results, getting the full size as soon as it runs out.
005. My Oyster card holders always seem to fall apart really quick so am looking for a 'proper' one if you will - oilcloth is super easy to clean so need one of these in my bag!