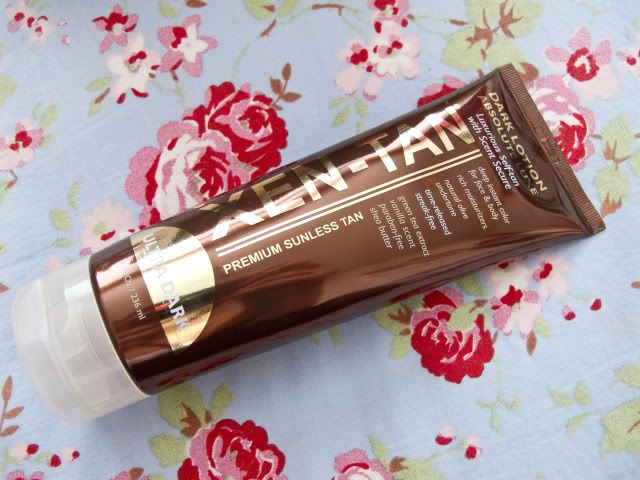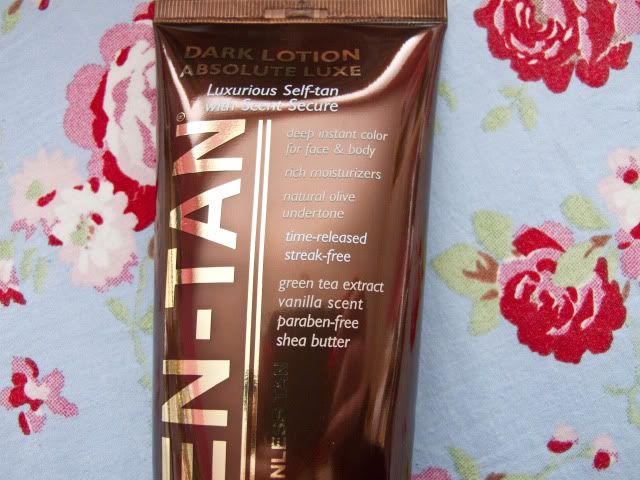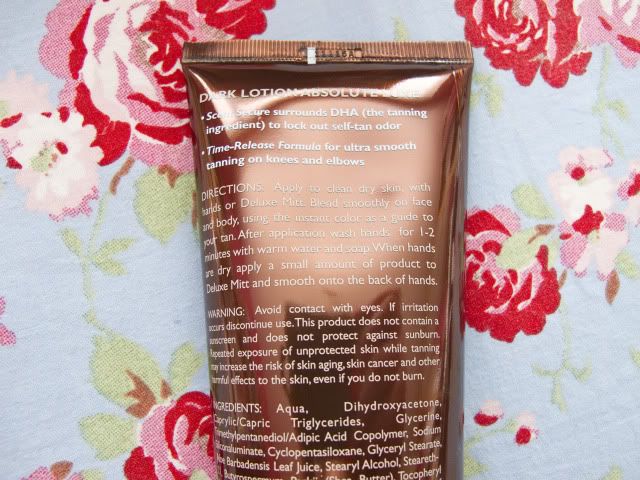 Xen Tan Dark Lotion Absolute Luxe: £39.99* via idealo
This is a product that I absolutely 100% wanted to love. It's really not cheap at all, so I expected to think it was amazing just because I wouldn't want to fork out for it over and over again. Truth be told though I just can't get on with it. The smell of the product is glorious, so good I could eat it, but you'd think the colour of the lotion would be almost black what with the 'ultra dark' connotations..? Wrong. It's a pale toffee colour and once on my skin I can barely see where I've applied it - cue likely streaks and frustration the next day!
I think this would be absolutely fine for anyone who doesn't want a noticeable tan. I however feel like if I'm going to put the time in to applying fake tan I want a decent colour pay-off. The thing about this product that confuses me so much is the fact that so many people seem to love it. The packaging is amazing too! It's just not for me.
I will probably stick to using this on places like my hands, feet and face for a lighter glow than my usual tan from now on, or to top up between my weekly tanning sessions to possibly prolong my colour.
Have you ever tried this? What's your favourite self tanner? Spray/mousse/lotion? Let me know!