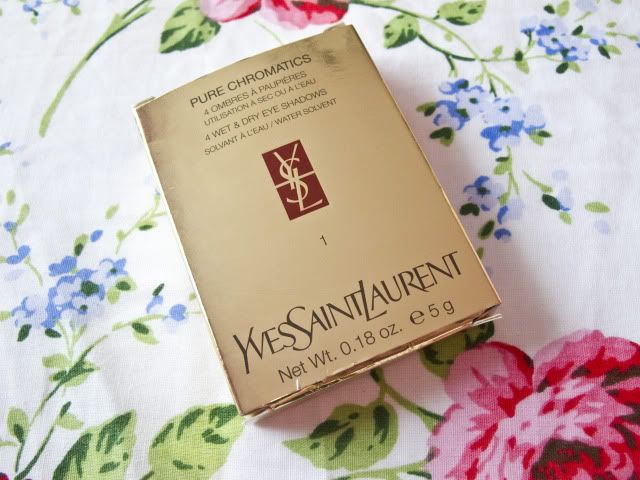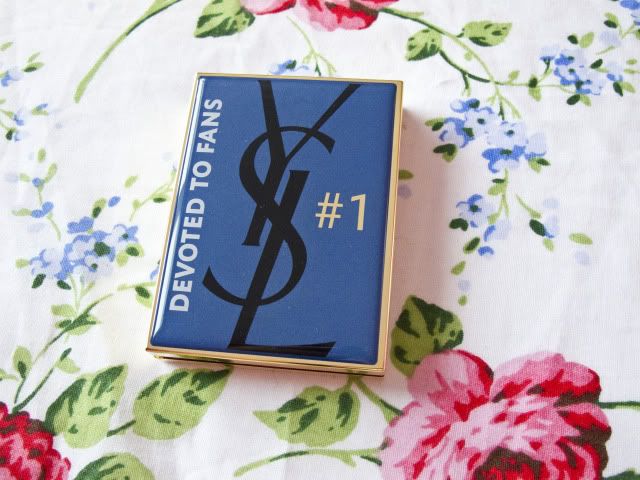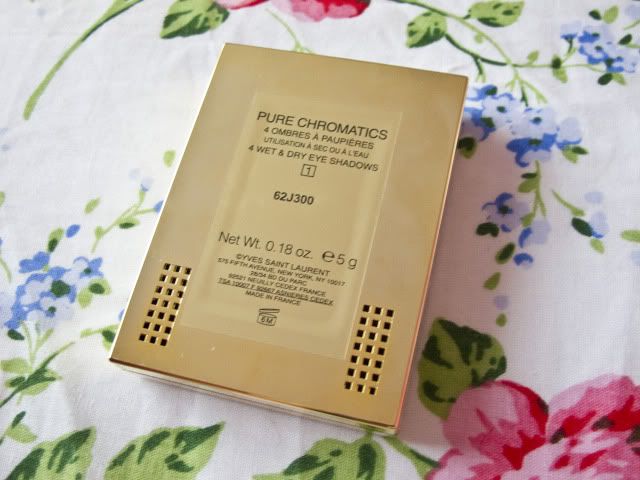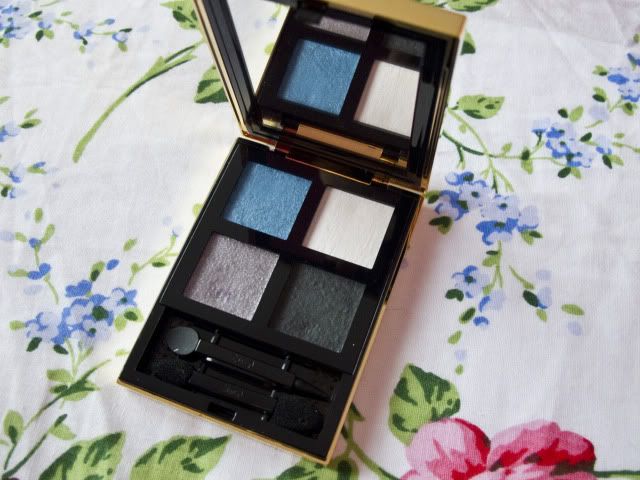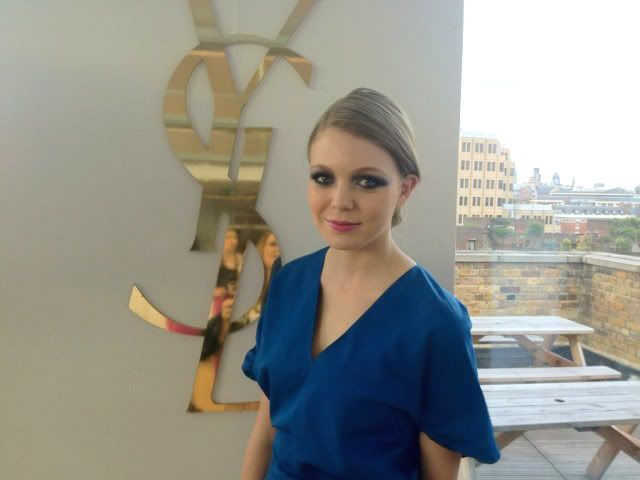 YSL 'Devoted to Fans #1' palette: £39*
I must admit this is a strange collaboration.. a high end beauty brand alongside a social network?! The two household names have joined forces to create a palette of four eyeshadows available exclusively to fans of the
YSL Beauty Facebook page
. The quad will also allow the buyers - there are only 1650 palettes available - to receive 'exclusive information, perks and services through their Facebook feed and also in store' (whatever that means!).
The colours from the palette can be used as they come, or wet to reach a higher intensity. The shadows have a '75% concentration of pearls and pigments', which means that when they are used wet, the water rehydrated the shadow to release a 'full colour intensity' - also the shades are transformed from powder to a more creamy, metallic finish.
I haven't had a chance to play around with it on myself yet but have included a picture of the model from the event yesterday - I really wasn't too keen on the idea of the palette before I saw how it looked on her, especially as she has blue eyes! I guess the 'Facebook blue' looks quite scary when you already have blue eyes, but it just goes to show it can look good! The shades also blend beautifully with one another so you can make your own custom colour with ease.
What do you think of this collaboration? It's available now on the
YSL Facebook page
- will you be purchasing it?