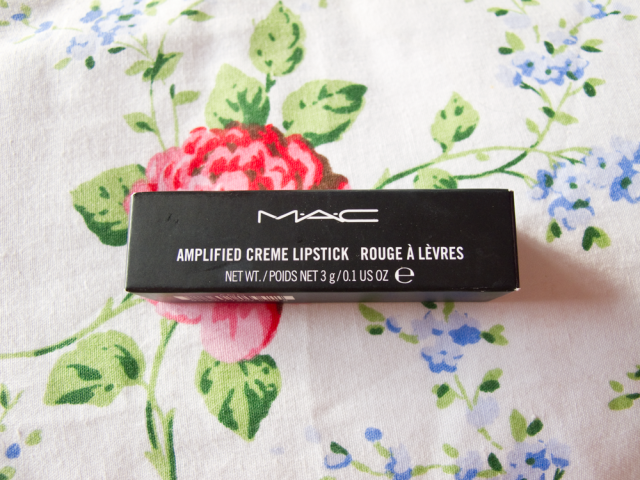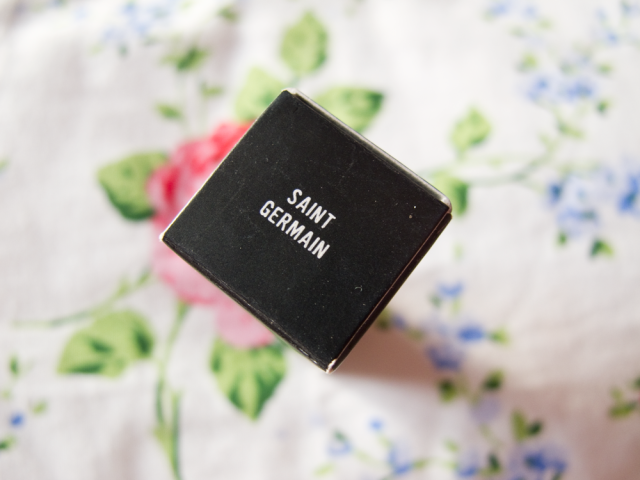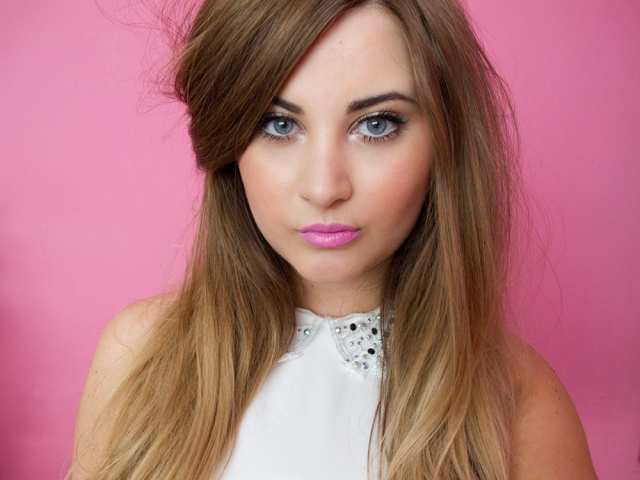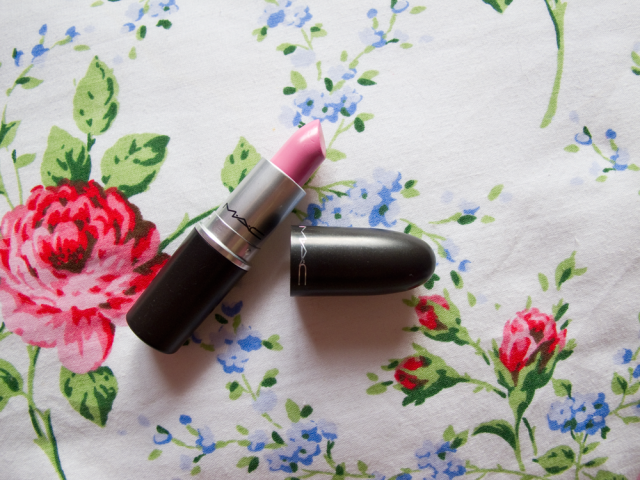 MAC lipstick in Saint Germain: £14
Saint Germain
is a lipstick I've wanted for a couple of years now, and on my trip to
Bicester Village
I was surprised to see that there were loads of them in the cosmetics outlet for some unknown reason as it's a permanent shade (I have no idea how these things work, they also had another popular shade which I'll be posting about soon!).
The colour of this lipstick does look quite intimidating upon first glance. The MAC website describes
Saint Germain
as a 'clean pastel pink' which I do agree with although I find it a bit bolder than what you would expect from a pastel. I would advise warming up the skin with bronzer or natural blush to tone down the possible garishness of this lipstick, and also keeping the eyes quite simple! I usually wear gold and bronze eyeshadows on a daily basis but with this lip colour I used more neutral greys, pinks, beiges on the eye and my default black cat flicks and mascara.
The amplified finish of
Saint Germain
means it's very pigmented but also really creamy so applies well with all the coverage of a matte formula, but without drying out your lips. These are definitely my favourite kind of
MAC
lipsticks, as even though I do love lustres and cremesheens for their simplicity and ease of application you get a really nice colour payoff so don't need to apply so much and therefore the bullet should last you much longer!
What are your thoughts on this lipstick? Do you have a favourite
MAC
shade and formula?