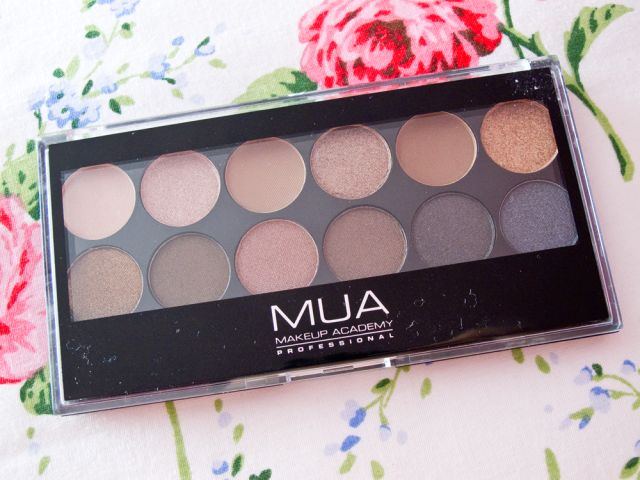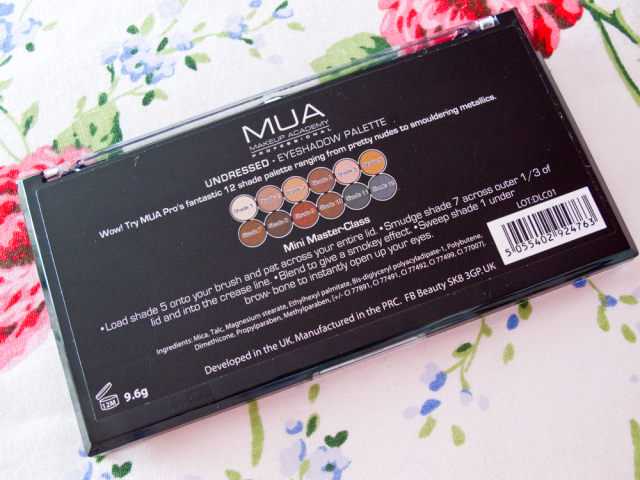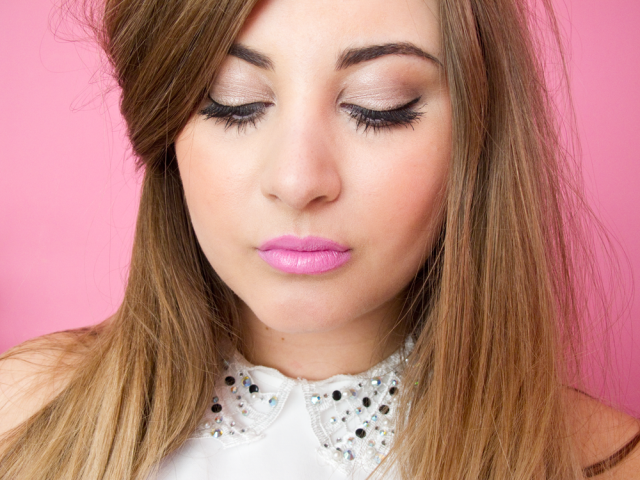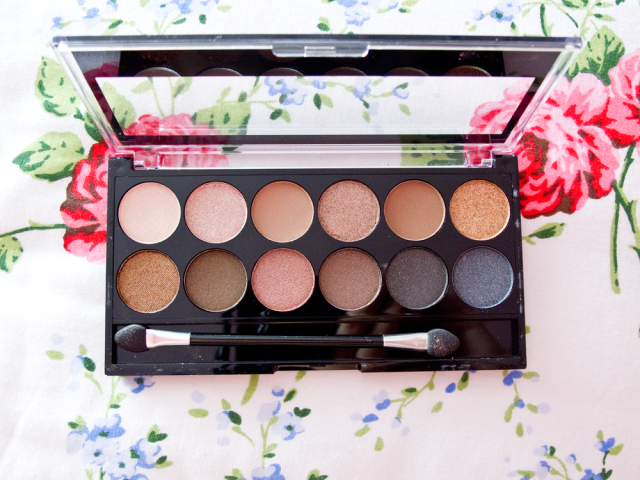 MUA Undressed palette: £3
I'm not an eyeshadow person. I think I'm asked how I do my eye make-up more than any other question and my answer was always the same -
Naked2 palette
, or the
Heaven and Earth palette
. I'd heard a bit of buzz about the new
Undressed palette
(nicer way to word 'naked'!) and bought it in Superdrug on a whim a couple of weeks back.
As much as I do love the Naked2, and obviously the quality of the shadow is a lot nicer and easier to blend, these little cheap and cheerful palettes are amazing for three little pounds each. The shades aren't chalky - even the matte ones! - and apply easily. I don't really like that the shades don't have names, but really, how can you complain when the price is so good? I wouldn't use the applicator that's included either, but again, incredible value for money regardless. I tend to use these palettes if I'm going to work and save the Urban Decay palette for going out etc.
Basically all I do is pick a mid-neutral colour - eg. shade 3 - to wash all over the lid, then dab (technical term) a combination of shimmer or matte shades for a subtle ombre across the eye, so say shade 1 for the inner corner blended to maybe shades 4 and 8 towards the outer corners. Hope that makes sense for anyone who was wondering about my 'technique'! Like I said it's entirely unprofessional, but it works for me and people seem to like it!
Have you got any MUA palettes? A favourite by another brand? Or do you like to customise them yourself?