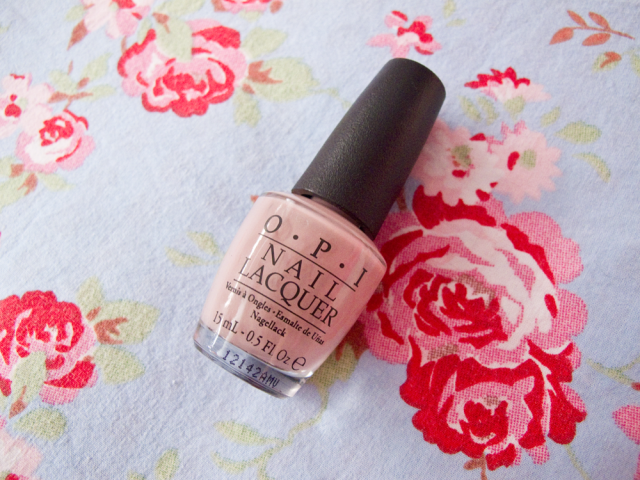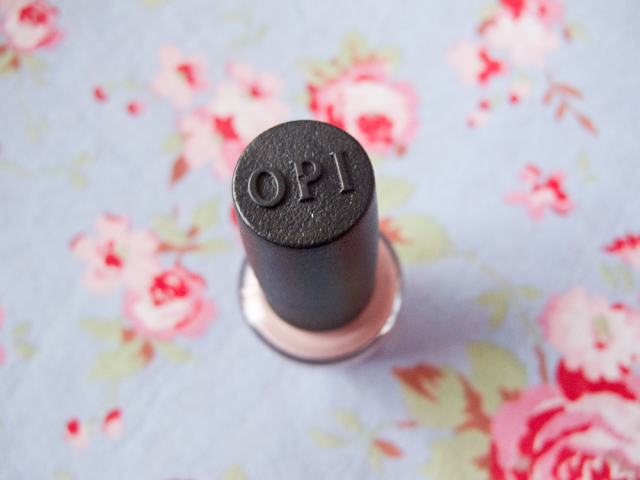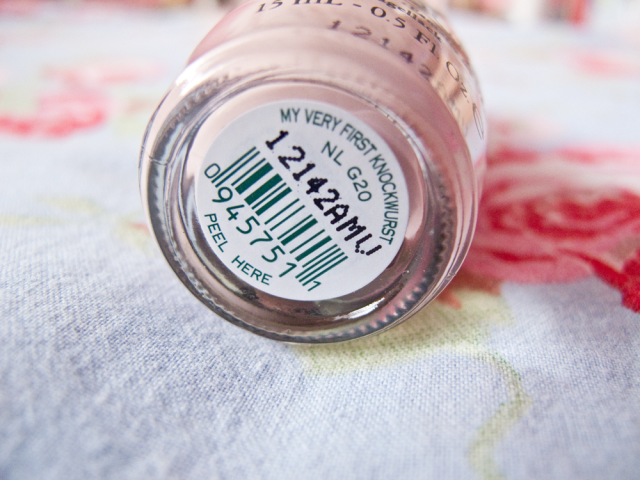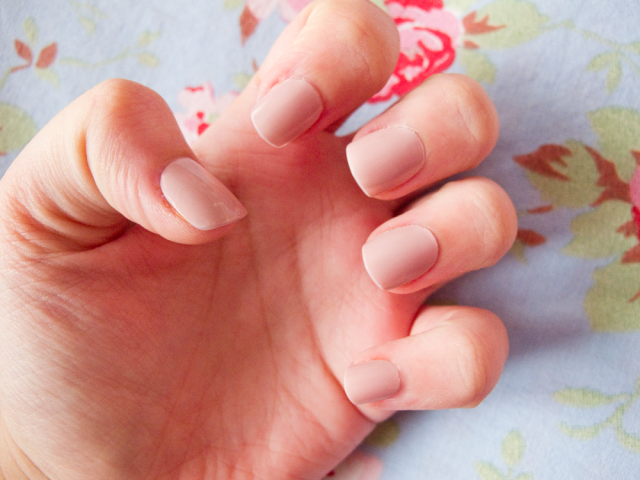 OPI My Very First Knockwurst
I'm always searching for the perfect nude polish. They're always either too yellow or too pink and make my skin tone look awful and sick. When I spotted this shade in the
OPI Germany collection
I knew I had to have it!
My Very First Knockwurst
is a pale pink beige creme. I am wearing false nails here (
Nailene Petite Square 200s
- discontinued and quite hard to find but they're awesome!) and found I only needed one coat. I would say you'd need 2 or 3 coats on your real nails but personally I found one was enough with falsies. Application is effortless, formula is creamy but light and it dried really fast too. Not at all what I was expecting from such a pale shade! I cannot sing its praises enough, if a simple, wearable shade is what you're looking for. Some may find it boring but I think it's absolutely gorgeous and easy to put on when you're not sure what you're going to be wearing! I've linked to the eBay seller I bought mine from, personally I always buy from US sellers as it's so much cheaper over there. I only buy a couple at a time though otherwise the value will go over the threshold and you'll have to pay a customs charge too. Just a heads up!
What do you think of this shade and the rest of the
OPI Germany collection
? Are you a fan of nude polish shades?