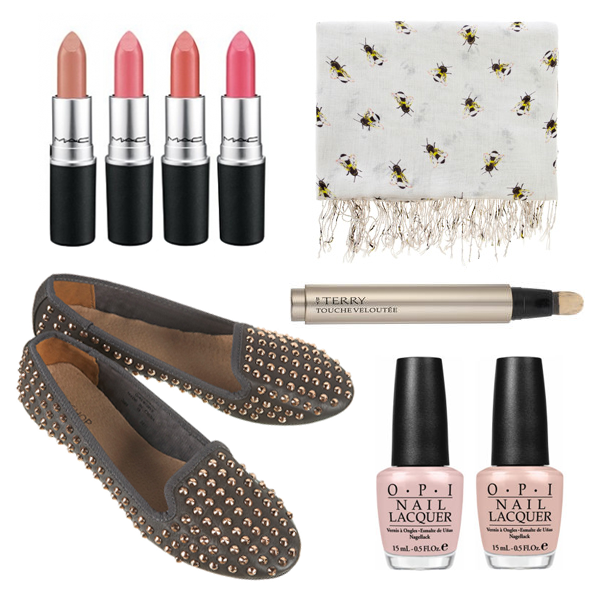 1, 2, 3, 4, 5, 6, 7, 8, 9
001&2&3&4. Bad things happen when new MAC lipsticks are released.. I went and ordered half a collection and am waiting impatiently for it to arrive. I think these are supposed to be new permanent shades but I panic bought anyway.
005. I don't really wear scarves but the print on this is so cute! I want to start layering so this would be a good start!
006. Had this applied at a
Space NK
evening in the week and really want it now. I love the huge brush!
007. The last thing I need is another pair of these. Can't tell if the studs are gold (pass) or rose gold (gimme).
008&9. Was having a look at the
OPI Germany collection
and fell for these two colours.. (
My Very First Knockwurst
and
Don't Pretzel My Buttons
). Boring but you can't go wrong with a good nude. May have to indulge!