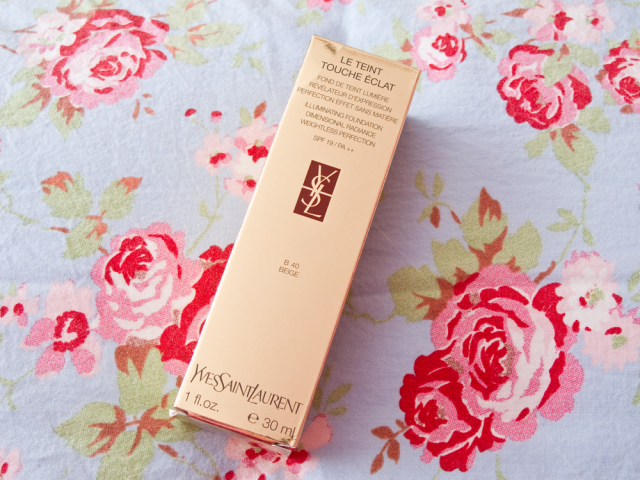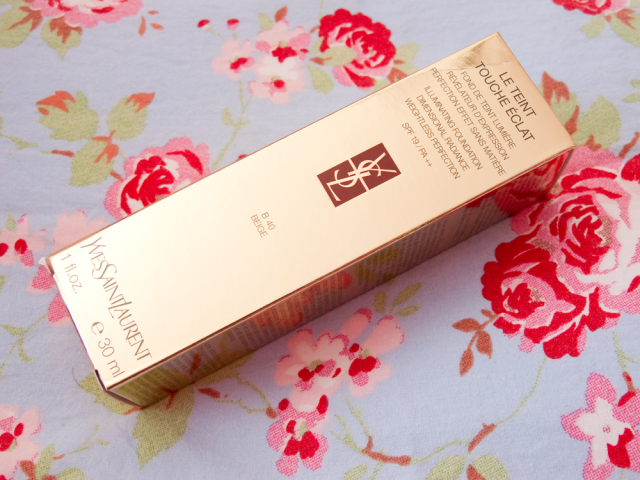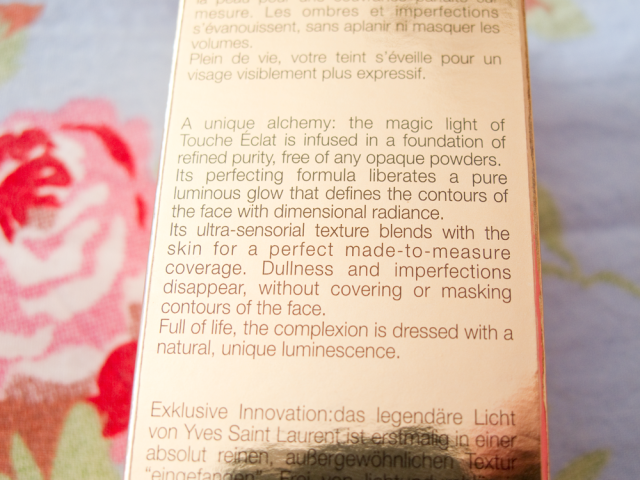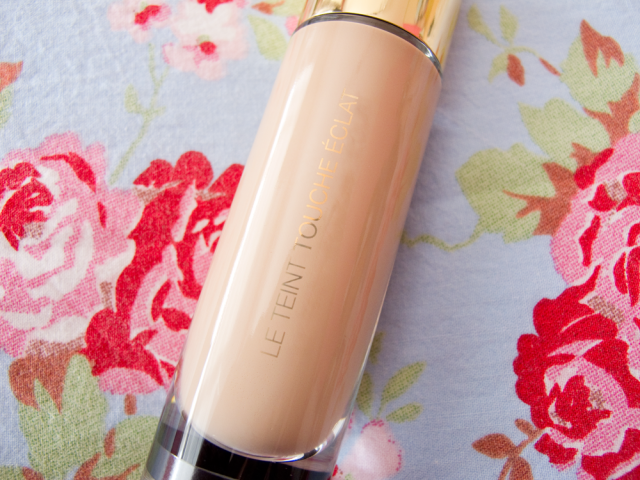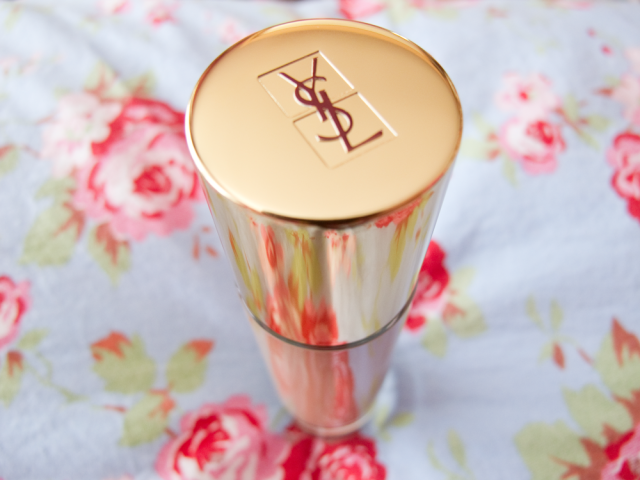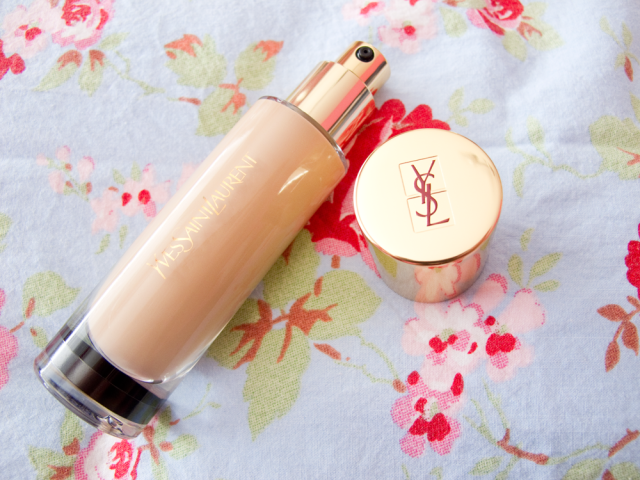 YSL Touche Éclat foundation: £28*
You've probably seen so much coverage of this product in the recent months, but here are my two cents to add to the pile anyway! The cult favourite
Touche Éclat highlighting pen
celebrated its 20th birthday this year and the fashion house finally got their act together and created a foundation to go with it. With 22 shades in three families (B for natural beige, BD for golden beige and BR for rosy beiges) most people shouldn't have a problem trying it out!
I've seen a few bloggers say that they wanted to like this foundation and really did like it at first but it's broke them out and so on. Personally I've had absolutely no problems with it and I've been using it for a couple of months now. I do normally wear a translucent powder over the top of my foundation to avoid transferring and so my powder blush/bronzer applies better, but here I'm just wearing a cream blush over the top so you can see the natural finish. It is very dewy without feeling heavy or cakey on the skin which I love. Plus my powder doesn't take all of that away which is great. Another thing I adore about this foundation is the packaging - so sleek and luxe, so perfect!
Do you like the look of this foundation or have you tried it already? Are you a fan of
YSL
as a beauty brand?