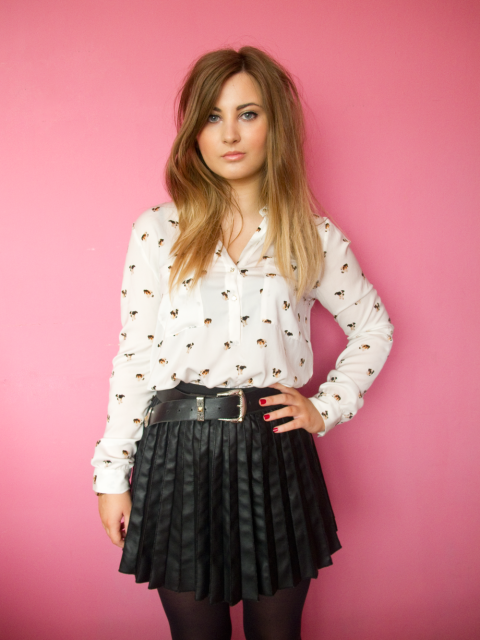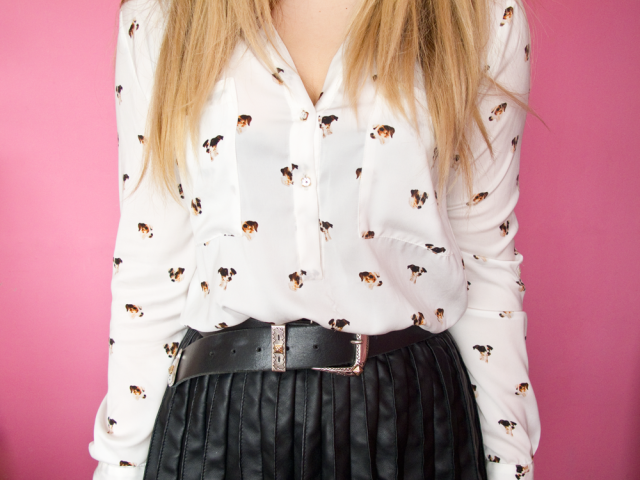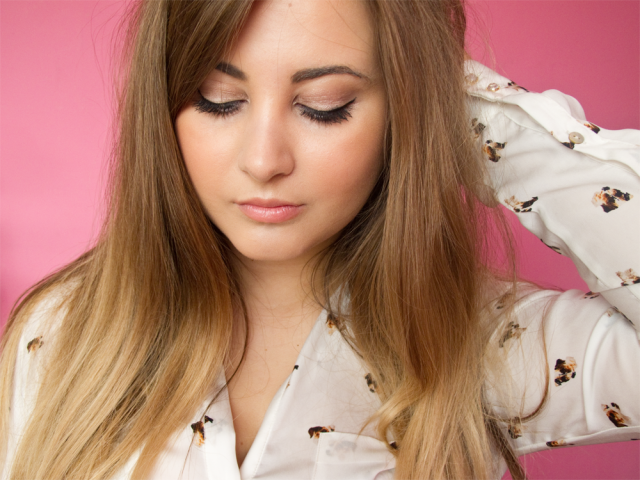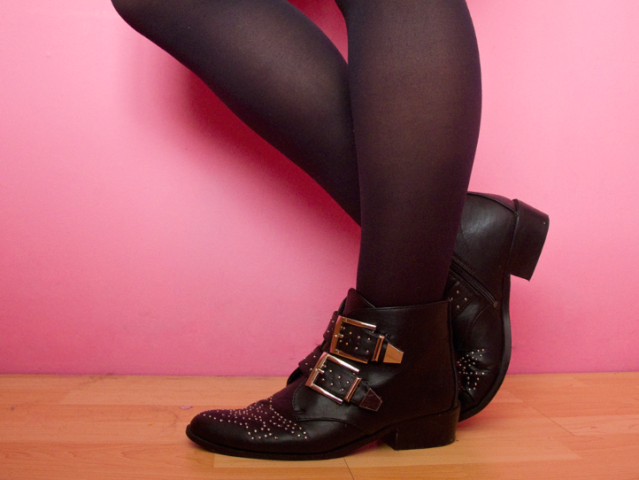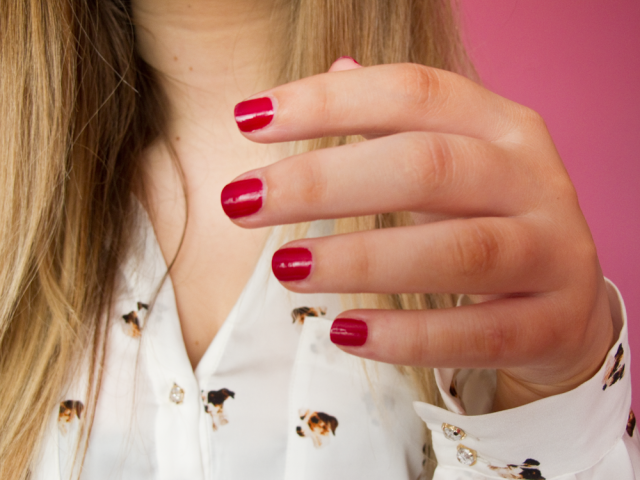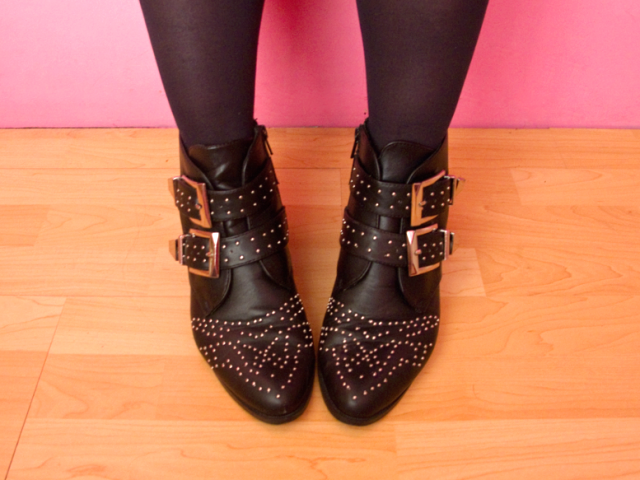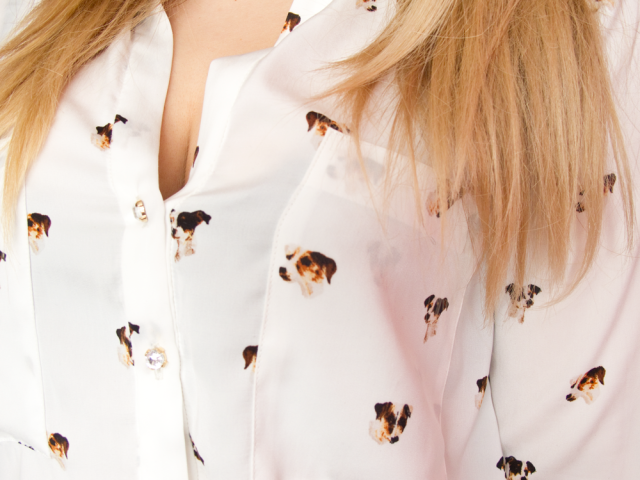 shirt: Zara (similar here)
skirt: Primark
belt: vintage
boots: eBay
watch: Michael Kors
nails: Essie Head Mistress

This shirt has to be one of my favourite pieces of clothing and I apologise for not posting it up sooner as it seems to be sold out! The eBay version I linked to in the caption is a direct rip off though, so it's worth a shout. I love the crystal buttons and of course the fact that it's covered in little doggy heads. Perfection in shirt form!
Wore this the other day for an afternoon in London town for lunch and drinks and also to go to see
Singin' In The Rain
* in the evening with my mum. Didn't expect to enjoy it as much as I did (I haven't seen the film so that needs to change pronto) and I'd actually really recommend it! Loved all the costumes and broadway references and it was really funny. It's made me want to go to the theatre loads more now, already looking at booking a couple more shows!