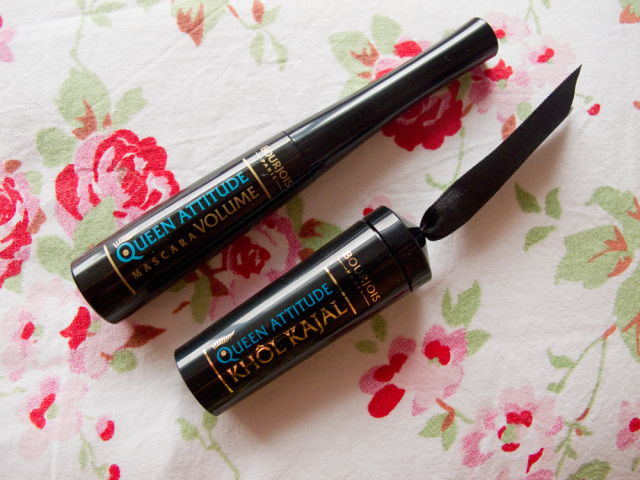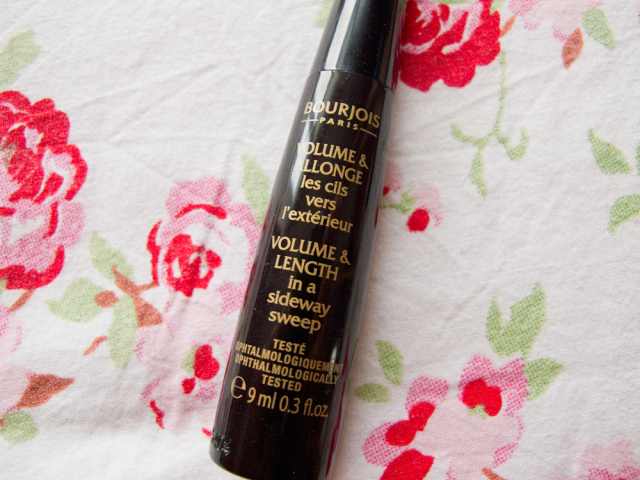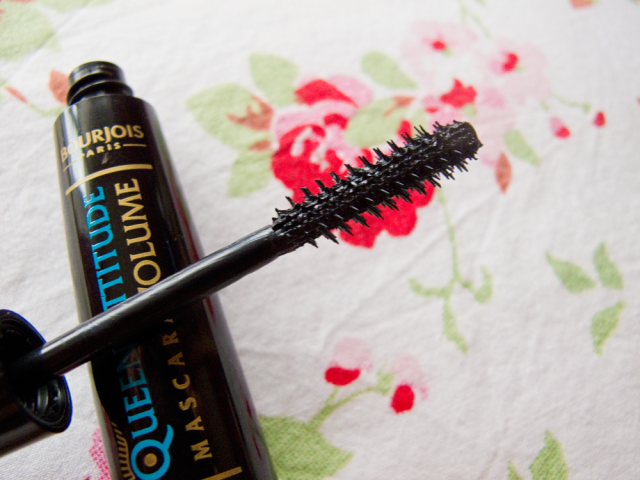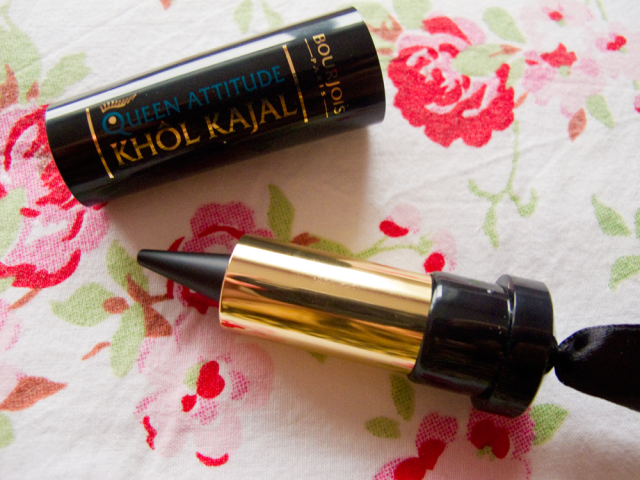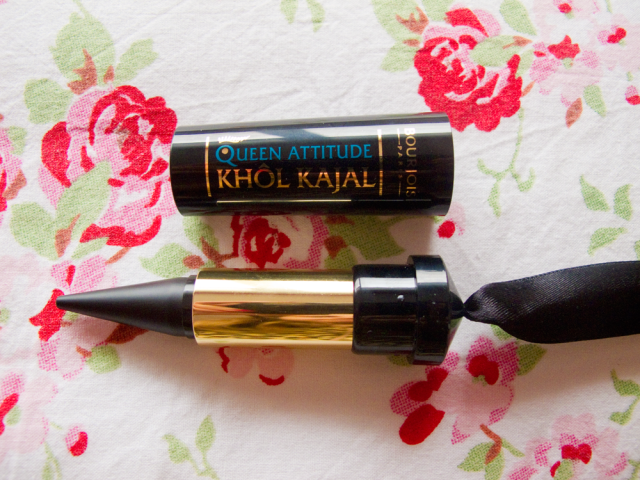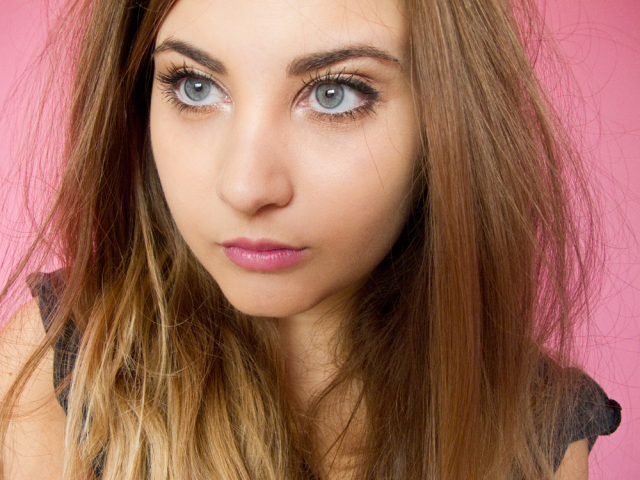 Bourjois Queen Attitude Mascara: £9.49*
Bourjois Queen Attitude Khol Kajal: £6.99*
Based on the original badass, Cleopatra (who really had that whole eyeliner business DOWN), Bourjois have released new eye duo Queen Attitude which consists of a mascara and a slightly exotic looking kohl liner.
I'm a huge fan of the mascara despite only having used it a few times. That's rich coming from me though since I usually prefer my mascara to dry out a bit and get on with it better after a couple of weeks. This formula, however, is wet without being gloopy, super black and seems to hold a curl just fine which is no mean feat for my poker straight lashes! The brush has 'lash directing bristles' which are angled so that the lashes are stretched towards the outer corners for a flirty, feline appearance. Usually to achieve this kind of look it's a killer to remove but thankfully with this mascara that's not the case - taking my makeup off is easy peasy. The formula contains beeswax, pro-vitamin B5, is paraben free and suitable for those with sensitive eyes and contact lens wearers. This magic wand comes in at a cool £9.49 which I think is a fantastic price for such a good mascara. I may even like it more than my absolute favourite,
YSL Effet Faux Cils Waterproof
due to the easiness of removal. Now that IS gasp-worthy.
The accompanying kohl liner is a bit of a let down for me. I must admit it was the product I was more excited about out of the two, and I think that will most likely be the case for everyone else too as it's so new to the high street (compared to more expensive offerings from
Clarins
and
Guerlain
). Being used to liquid eyeliner for the most part I was disappointed with how grey this was. Perhaps it's because I don't like wearing liner on my inner rim (pet hate even though everyone does it!) but applying the normal way just smudges and looks messy. It probably would have come out darker if I kept going over it as it did when I tested it on the back of my hand but I wore it as I would any liner. That all being said though I do really rate this product for an easy smoky look as it's so smudgy and gives that grungy feel to your makeup. I'd definitely repurchase as it's so pretty, plus great for touchups during the day or for transforming your makeup from daytime to evening. It's a great price and will last you forever! The sharpening aspect of this product does confuse me though as sooner or later it's going to just look like a stump? Somebody enlighten me!
Have you tried either of these products yet? What do you think of this format for eyeliner?