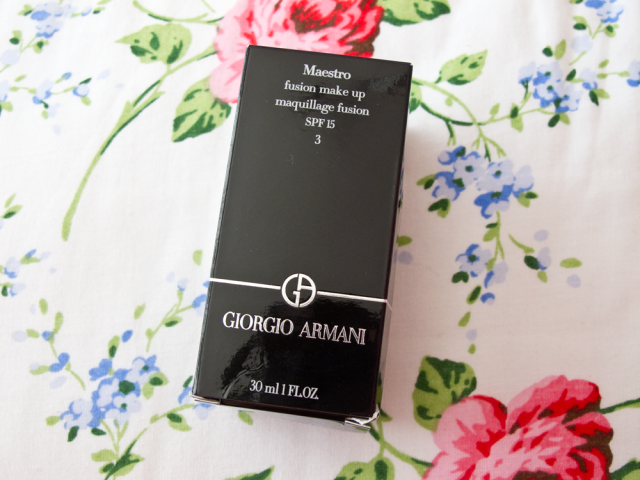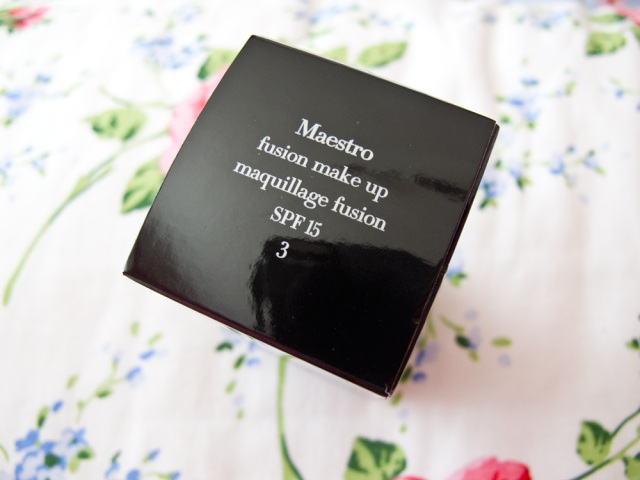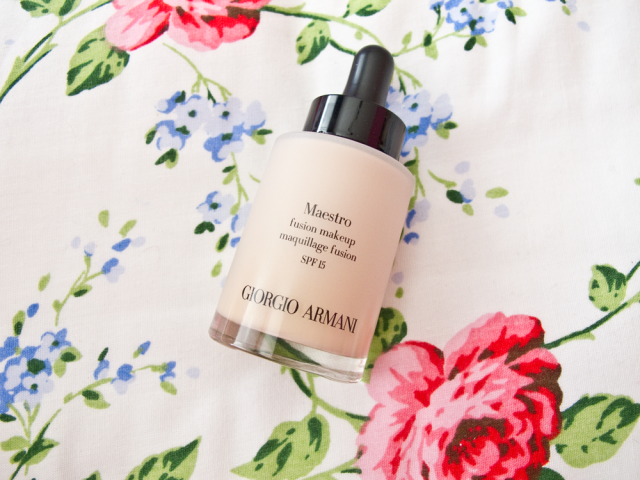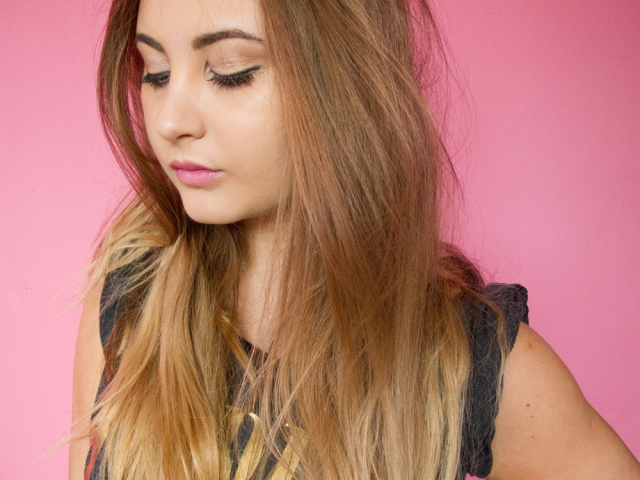 Giorgio Armani Maestro Fusion Foundation: £36*
Giorgio Armani Maestro Fusion Foundation
is a product made of water-free oils and pigments rather than a bunch of fillers to bulk it up, which is the unique selling point of the base. It has a very light liquid consistency almost like water, and applies like velvet on the skin (I use my
Real Techniques Buffing Brush
to apply). The coverage of this foundation is light but buildable, and leaves a soft matte finish without a mask-like appearance over your face. It basically just looks like 'your skin but better' which is a phrase used over and over, but this time it's true!
This review has been such a long time coming, the reason being because I'm in two minds about it. The whole concept of the foundation fascinates me (beauty + science = the way forward!) but unfortunately it's also one of those things I'm just not suited for. Although the product is made with oils which on paper seems perfect for me as the owner of dehydrated, sometimes dry skin, I would say this would suit those with oilier skins a whole heap better than it does me. After prolonged wear, the foundation clings onto any hints of dryness such as around the nose and on the chin, and just doesn't seem to feel like 'enough' on my skin which is strange as I'll happily switch my foundations for tinted moisturisers. I think as long as I work on keeping my hydration levels up, this could well be a winner one day..
While this foundation isn't exactly my holy grail, I'd definitely recommend paying a visit to your local Giorgio Armani counter for a sample of this to see what you think. I've never felt a foundation like it and fell in love with it upon first application. The shade range is pretty diverse, and caters for those with very pale skin so worth a look at if you have trouble finding shades light enough. Honestly, I wish I could love this more, but I'm just not the perfect candidate!
What's your favourite type of foundation? What level of coverage do you feel most comfortable with?