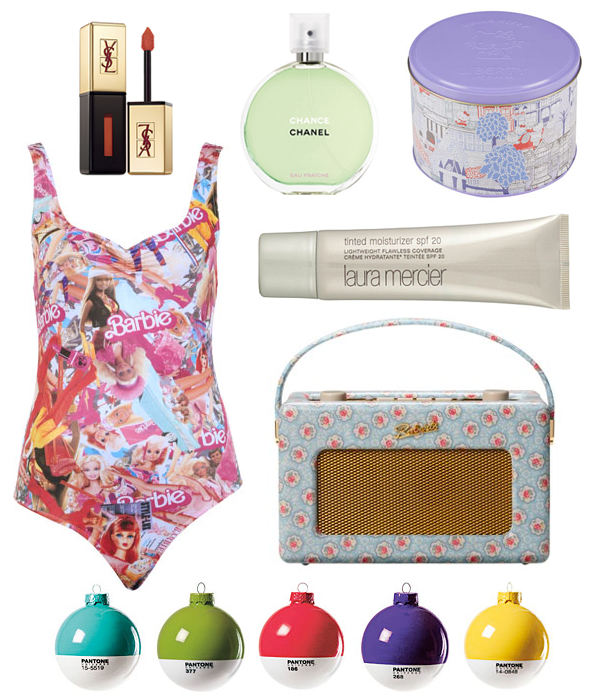 sponsored post
Wishlists are a common occurrence on my blog, and I'm pretty much always buying stuff online, so when guilt-free shopping scheme
Give as you Live
was brought to my attention it seemed like the perfect way to spend money and give to charity while I shop.
Give as you Live
provides shoppers a way to give to charity through over 2000 retailers (listed
here
) who will donate on their behalf. You can shop via the
website
or, if you're forgetful like myself, download the extension
here
, so that you can shop direct from the usual online stores you'd use and be helping out some really good causes at the same time. This is a bunch of stuff I have my beady eyes on right now, and what better time..?
YSL Glossy Stain #21, £22.50, Selfridges
- since trying out one of these (review
here
) I'm dying to get more!
Chanel Chance Eau Fraiche 50ml, £50, Debenhams
- lusted after this for ages.. perfect chance (pun intended)?!
Hello Kitty Liberty Mug, £9, Topshop
- granted I only really want it for the tin pictured, but still.
Barbie Printed Body, £25, Miss Selfridge
- my friend said this "looks like a 10-year-old's swimming costume" - and?!
Laura Mercier Tinted Moisturiser, £33, Selfridges
- another item I've been meaning to get for ages.
Roberts Cath Kidston DAB Radio, £199, Very.co.uk
- swoooon, the time has finally come to purchase a proper radio.
Pantone Christmas Baubles, £8.99 each, Firebox
- geeking out at these, any graphics nerds will agree they're amazing!
The thought of raising money for a charity of your choice while also doing your Christmas shopping (for self or others, naturally) in the comfort of your own home is a wonderful idea and I'll definitely be doing a lot more of my buying like this rather than in stores just for that reason. You can check out
Give as you Live
gift guides
here
for inspiration and more information on how it works
here
. What do you think of this idea? Will you
Give as you Live
this Christmas?