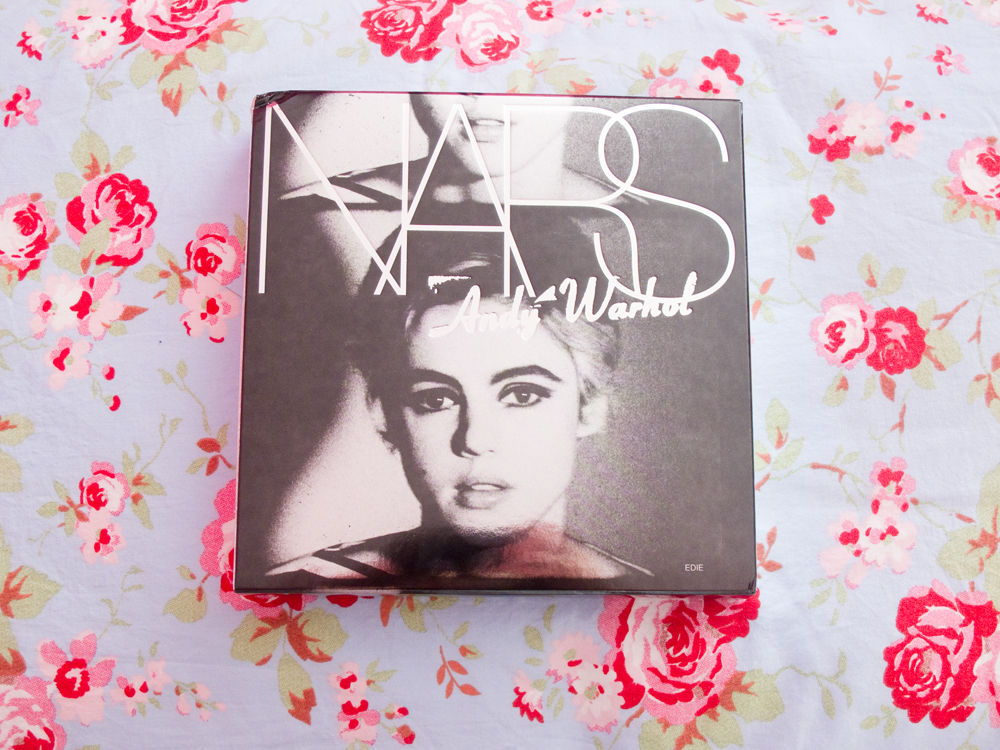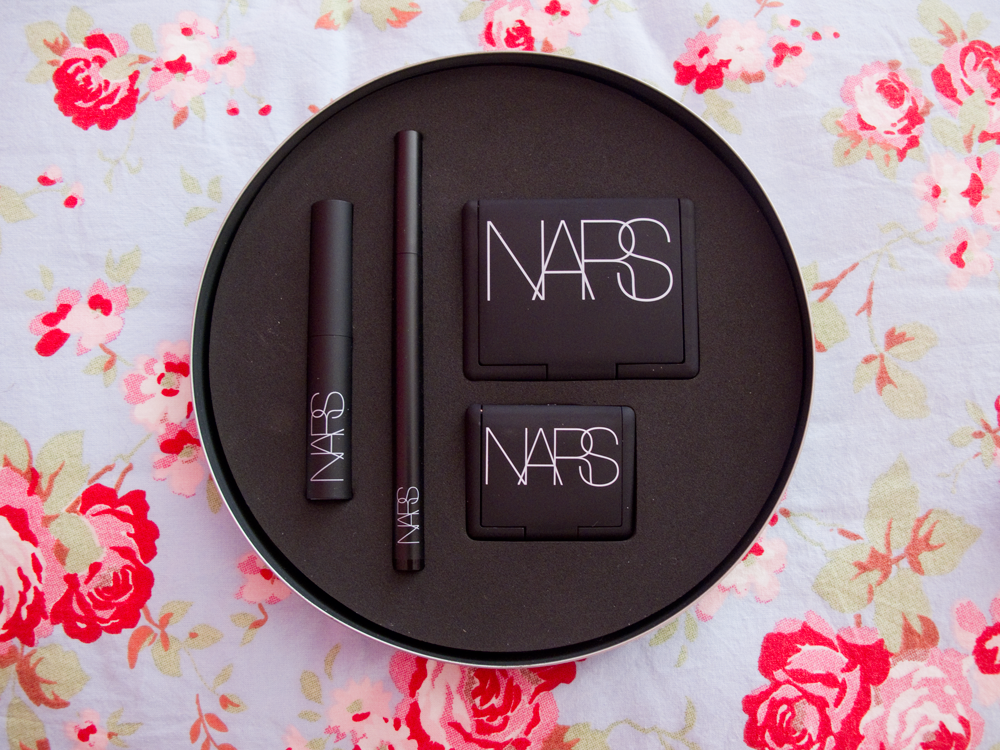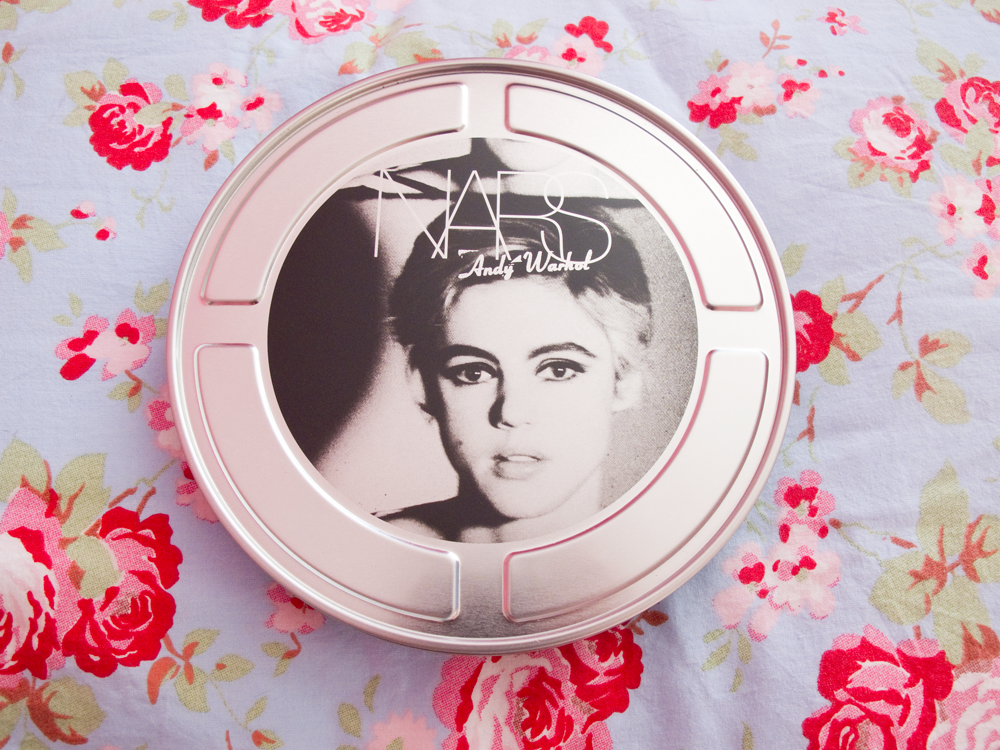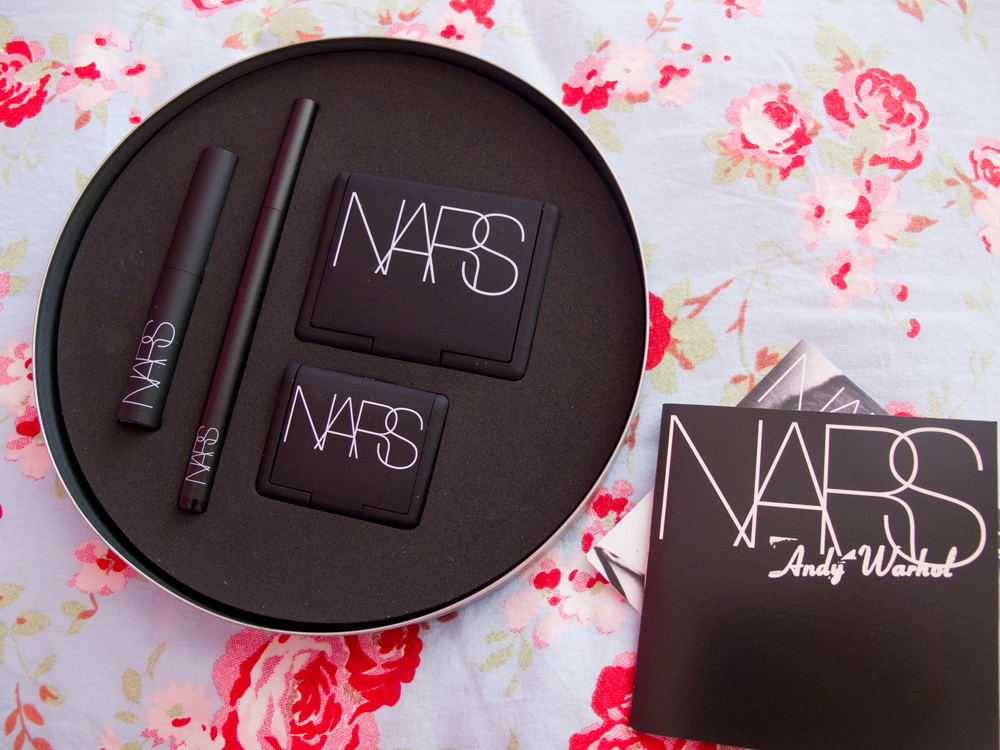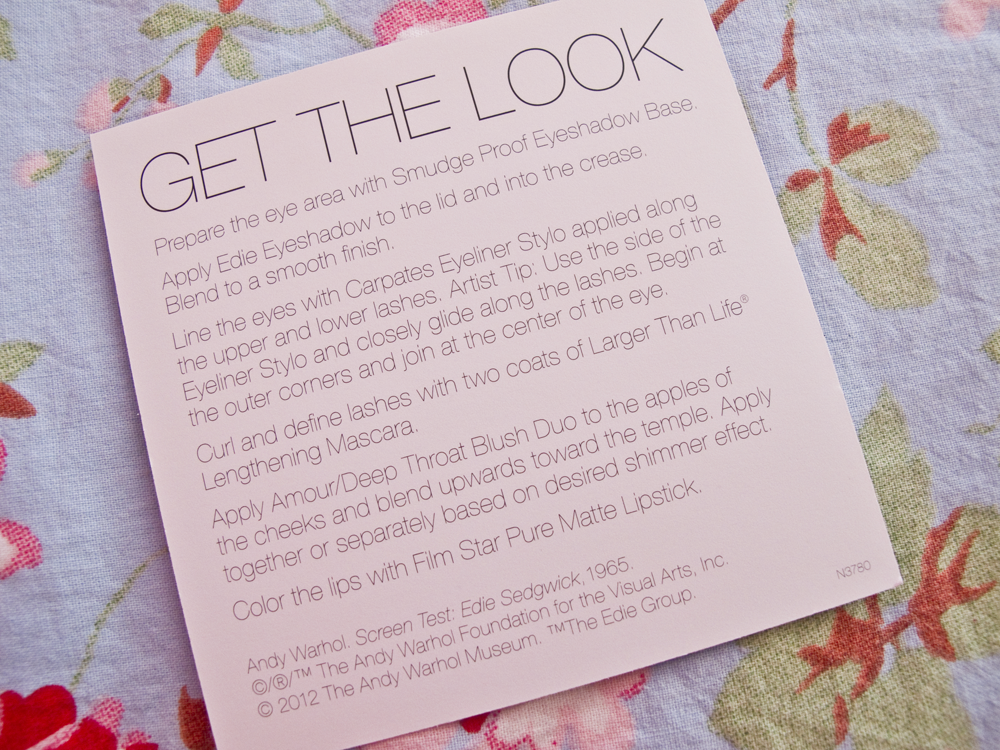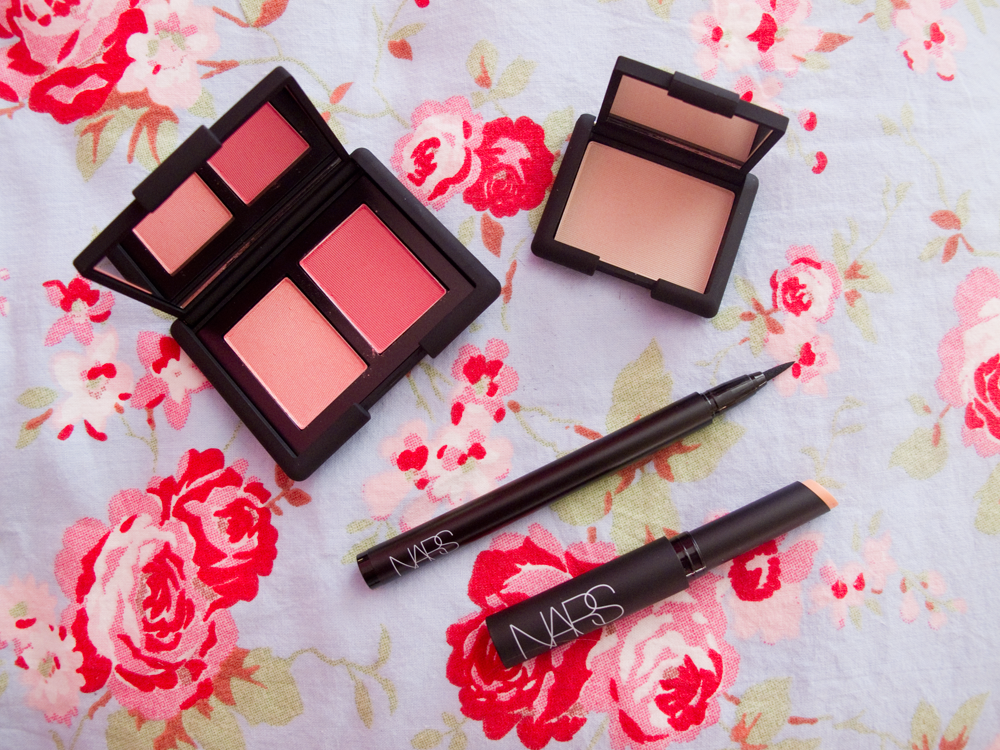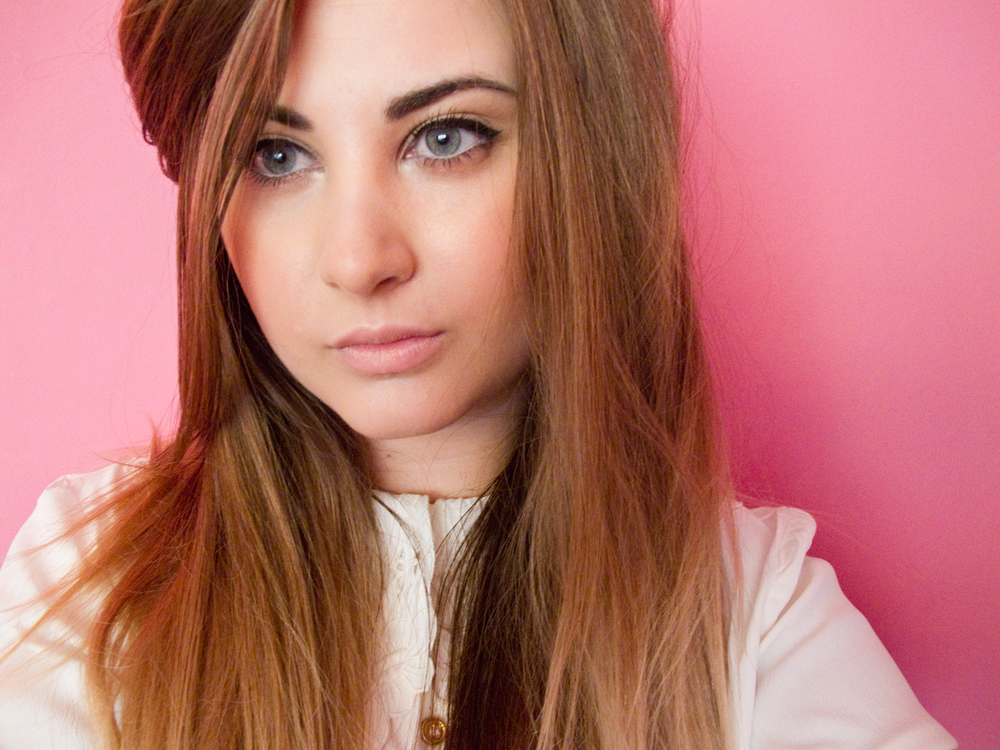 NARS Andy Warhol Edie Set: £54
I love a bit of Andy Warhol, and I love a bit of NARS. So I was pretty thrilled when it was announced that the two were to collaborate for a collection. I bought a
highlighter
(which I'll be posting about very soon!) and more recently this set, as I just couldn't resist. Inspired by the look of Warhol's muse and sixties It Girl Edie Sedgwick, this set is beautifully presented in a 16mm film canister (which is authentic, by the way!). Onto the contents!
The set contains a Pure Matte Lipstick in shade 'Film Star' (which is a new colour but I'm not sure if you can purchase it seperately). I expected it to be really drying but as long as your lips are in good condition it's easy to work with. I generally use a little lipbalm before applying pale shades like this anyway just to avoid any appearance of dryness.
The eyeshadow in the shade 'Edie' is a new slightly shimmery cream shade which is also available to buy separately. This has actually taken place of any other shadows recently as it's portable and easy to wear with anything. I don't suppose it really shows up to anyone but myself but I love it since it creates a clean base. Perfect!
The Eyeliner Stylo in 'Carpates' (that translates as black to me and you) is easy to use and a nice, intense black which is pretty much all I look for in a good eyeliner. Seems to be long wearing too so no quibbles here.
Finally, the set comes with a blush duo of Deep Throat (which I've reviewed before
here
) and Amour, a deeper peachy pink shade. The two work really well together as one is a matte and the other has a touch of shimmer. I like to swirl my brush around the both of them and lightly apply as Amour is very pigmented so it's easy to overdo it!
I'm so pleased I took the plunge and bought this since I honestly will get use from every product. It's good value too since you're saving around £30. Perfect present for a very special person.. yourself included. Love it love it love it!
Are you a
NARS
fan? Has anything from the
Andy Warhol collection
tickled your fancy?