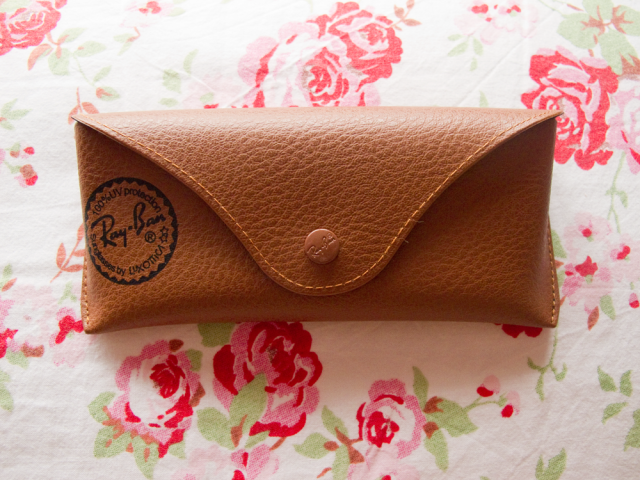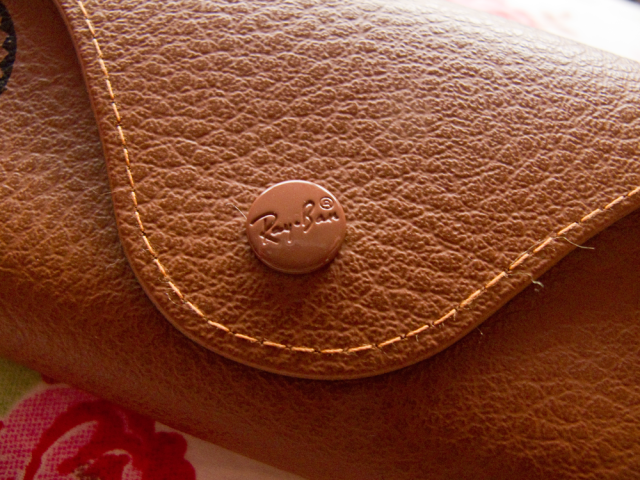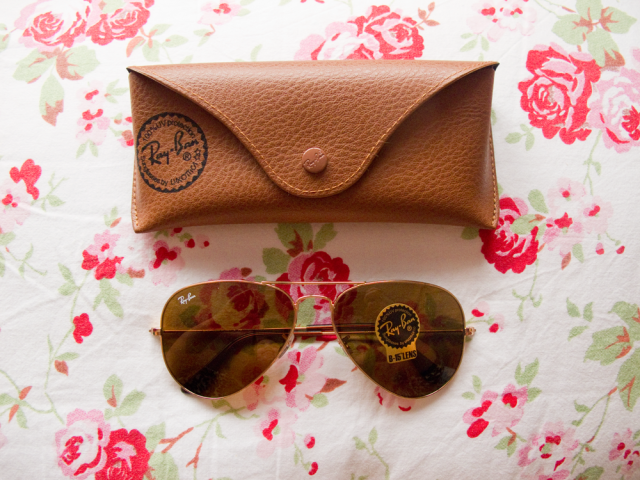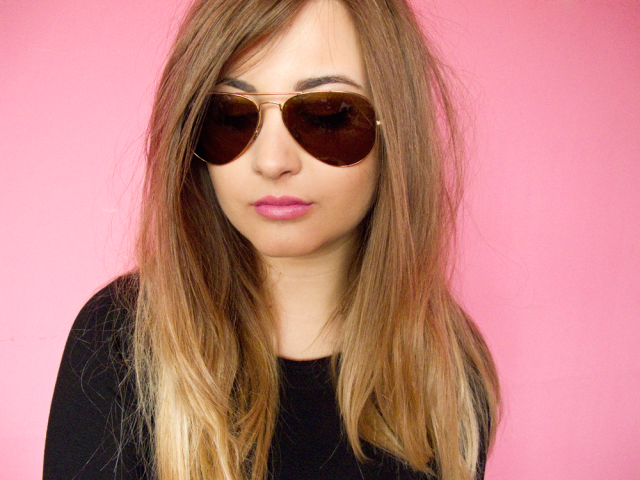 Ray-Ban 3025 Aviator: £88.90*
I've been an admirer of the aviator style of sunglasses for quite some time. I never thought they would suit me but I ordered a cheap pair of
H&M ones
earlier in the year and rarely took them off all summer. I couldn't help but think it was time to get some proper ones though so when I was offered these to review I jumped at the chance!
The
Ray-Ban 3025 Aviators
are a classic pair of eyewear. Dainty but bold at the same time, iconic and absolutely timeless. A firm favourite with celebrities and pretty much go with any outfit. I love the timeless colour combination of brown lenses with the gold frames for a luxe and somewhat girly (despite their unisex nature) feel.
For the price, as long as you take care of your glasses, I think they're worth it. They aren't the most popular sunglasses brand in the world for no reason! What's your favourite style of Ray-Ban eyewear?